Ghostbusters' Success Put Ernie Hudson's Career In An Unfortunate Stand-Still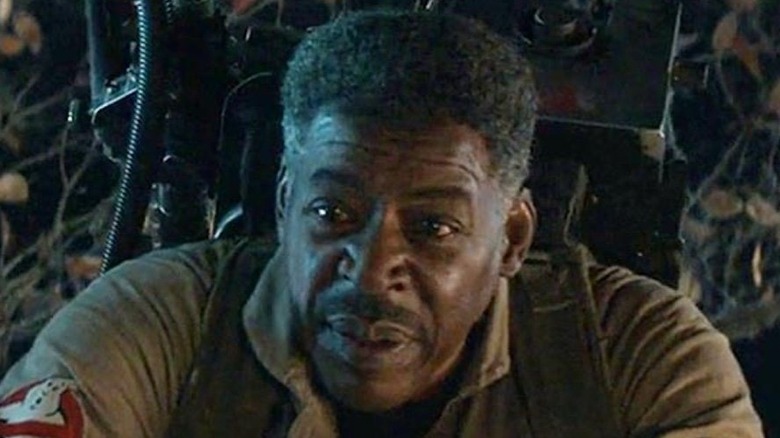 Sony Pictures
For many, one of the biggest movies of the 1980s was 1984's supernatural comedy classic "Ghostbusters," which made stars out of all four prominent cast members. Bill Murray, Dan Aykroyd, and Harold Ramis had robust careers starring in many classic comedies following the 'bustin' adventure's release. Likewise, Ernie Hudson would go on to work within many genres, working as an always reliable character actor. Hudson, however, said that "Ghostbusters" wasn't the Hollywood meal ticket he thought it might be for him.
The star has had a prolific career, with over 250 acting credits listed on IMDb. Still, Winston Zeddemore might be the most iconic — featured in video games, toys, and collectibles associated with the spirited franchise. Hudson appeared in all four "Ghostbusters" films, still loves the franchise, and a post-credits scene in "Ghostbusters: Afterlife" seemed to suggest the actor is about to take over as the face of the brand. It appears, however, that the first two ghostly comedies were more of a detriment to his career than the massive success it should have been.
Hudson revealed that the role wasn't the immediate big break he thought it might be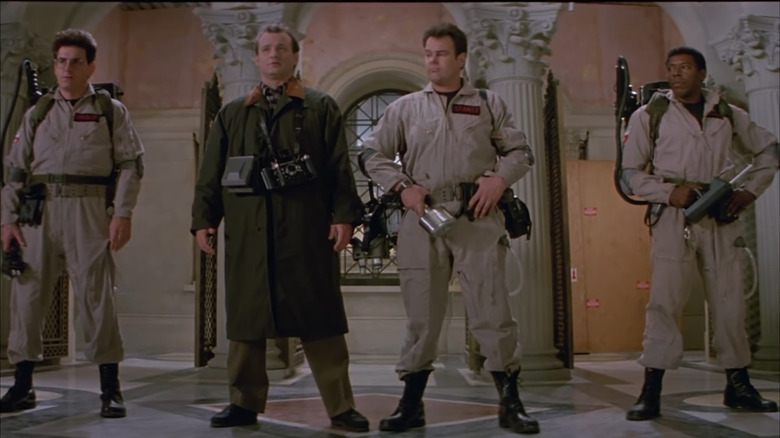 Sony Pictures
Ernie Hudson, who rose to fame playing Winston Zeddemore in the classic film "Ghostbusters," told Coming Soon, "I was working non-stop and then 'Ghostbusters' came out and I couldn't get a film. I was shut down for about three years, even though I was doing all the different TV shows, sitcoms, and whatever."
Following 1984's "Ghostbusters" Hudson only appeared in a series of TV movies such as "California Girls" and "Love on the Run" and on some guest spots in shows like "St. Elsewhere" and "Gimme a Break!" He did not act in another feature film until the Nick Nolte-led "Weeds" in 1987.
He talked about what happened next for his film career and it was eerily similar to what happened between 1984 and 1987. Hudson said, "After 'Weeds,' I did seven movies back-to-back and then we did the second 'Ghostbusters' and the same thing happened and everything just shut down." It seemed as if Hudson's big role was also a detriment to the actor. The actor noted that he'd been typically offered roles that reflected Zeddemore's personality, saying, "Since 'Ghostbusters,' most of the roles people see me as is the best friend/nice guy/everybody's dad type"
After "Ghostbusters II," Ernie Hudson had another three year break from acting in films until he starred in the psycho-thriller "The Hand that Rocks the Cradle" in 1992. He got another big break in 1994's comic adaptation "The Crow," and his stock skyrocketed. Hudson hasn't slowed at all in the nearly 30 years that followed, acting in blockbuster films, TV, and video games, racking up those IMDb credits.