American Pickers' Danielle Colby Compiled The Ultimate Collector's List To Keep Clients Happy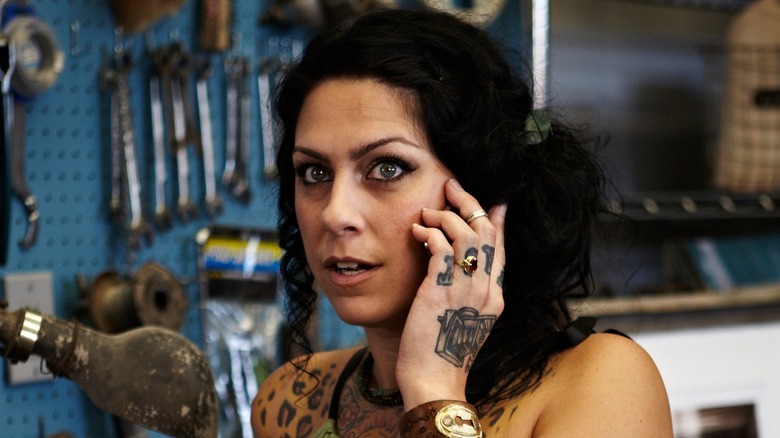 A+E Networks
History's "American Pickers," which first debuted in 2010 and became one of the highest-viewed non-fiction shows out of the gate, is an extension of the store Antique Archeology. The store has been owned by the show's main star, Mike Wolfe, since 2000. Wolfe, along with his partner, Frank Fritz, took to the road to find treasures buried among collectors' vast sea of Americana. Fritz left the show in 2021 after a messy feud between himself and his "American Pickers" co-star, Wolfe. However, even without his former partner on the road with him, Wolfe isn't alone when it comes to picking and later selling antiques.
Another integral part of "American Pickers," is Danielle Colby Cushman, who Wolfe turns to when asking about clients or things they can bring to the shop. She has been with Antique Archeology since the very beginning and is real-life friends with Wolfe. Colby Cushman has a seemingly endless knowledge of both collectors and antiques that are out there in the wild. While it sounds like an impossible task of keeping straight all the buyers out there, Colby Cushman admitted she has a list of go-to people when it comes to specific collecting.
Danielle Colby Cushman's Ultimate List of Collectors includes some real-life friends of hers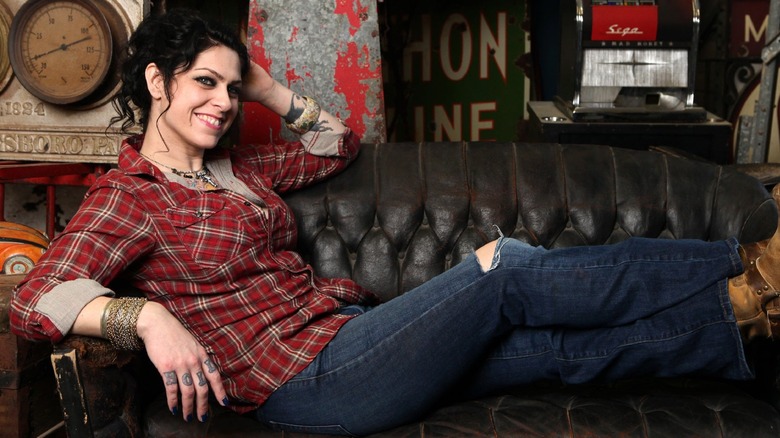 A+E Networks
Danielle Colby Cushman, who works at "American Pickers" star Mike Wolfe's shop, Antique Archeology, sat down for an interview with Famous Interview to discuss the show. Colby Cushman was asked whether she keeps a list of clients that collect specific items, leading her to reveal the not-so-secret list she keeps. "I have compiled the Ultimate Collector's List," Colby Cushman said. "I have the best group of collectors that are out there. These are people that I maintain very close relationships with."
So close in fact, she said she has dinner and goes out for beers with some of them. She justified why she keeps close contact with all of them and said, "I maintain those relationships in part because they're very important to our business and in part because they're just kick-a** people that I love to hang out with. Fortunately, that really solidifies that relationship."
Clients must indeed be happy because the show has been running since 2010, and the "American Pickers" store added a second location in 2011 in Nashville, Tennessee, along with their flagship LeClaire, Iowa location. Colby Cushman runs the offices for both locations and can often be seen helping Wolfe make deals on the road as part of the "American Pickers" team.