Where Are The American Pickers Store Locations?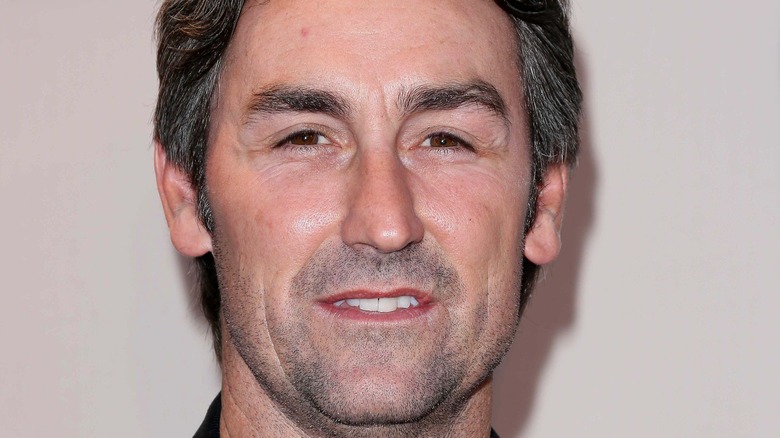 s_bukley/Shutterstock
"American Pickers" made its debut in 2010 and quickly proved to be a unique series showcasing the lives and businesses of antique collectors. The hit History Channel show, which is produced by A&E Television Networks, has since run for a total of 22 seasons to date. The show's main "picker," Mike Wolfe, buys various antiques and collectibles that are up for resale throughout the country. 
For many years, Wolfe drove around rural America with his friend, Frank Fritz, as the duo looked for places to pick and find items to buy and sell. However, it was officially announced in July that Fritz is no longer a part of "American Pickers," an announcement that came much to the shock and dismay of the show's many fans.
Regardless of the drama between Fritz and Wolfe, many of the items that the latter picker finds are then resold at his store, Antique Archaeology. Thanks to just how many exciting items are in the store's stock, such as quirky old signs and rare vintage artifacts, fans of the show often wonder where Wolfe's store is located. 
Here's what those fans need to know.
The American Pickers' store has locations in Tennessee and Iowa
Antique Archaeology, the store featured in "American Pickers," has two locations. Mike Wolfe grew up in rural Iowa, which led to him opening the first Antique Archaeology pretty close to his hometown in the year 2000. The LeClaire, Iowa location is frequently featured on the History Channel show. The store is housed in a two-story former fabrication shop not far from the Mississippi River.
Notably, Wolfe opened a second Antique Archaeology store in Nashville, Tennessee, in 2011. Housed in a Marathon Motor Works car factory from the late 1800s, the smaller location is a few blocks from downtown Nashville. While many items featured in the store are for display only as well, plenty of others are available for purchase. Indeed, "American Pickers" fans may even recognize some of the store's antiques and vintage wares from the show.
The stores contain plenty of "American Pickers" souvenirs, like t-shirts, hats, and bags. Fortunately, for those who can't make it to either location, the inventories of both stores are also conveniently listed online.