Warrior Nun's Alba Baptista Did (Almost) All Of Her Own Stunts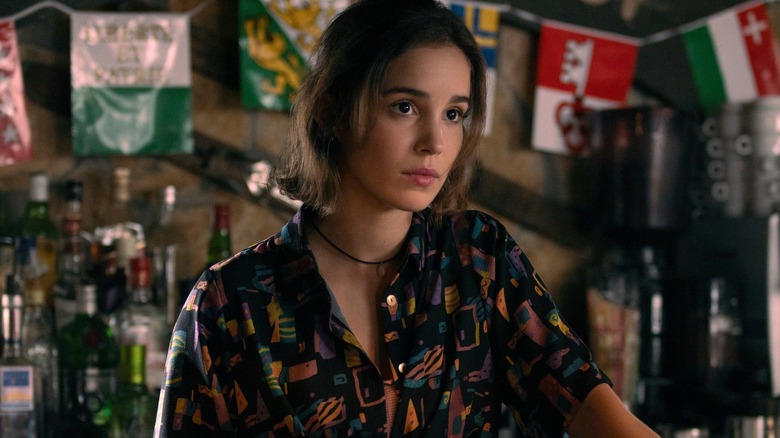 MANOLO PAVÓN/NETFLIX
"Warrior Nun" has a devoted fanbase. That's been evident ever since the series was unceremoniously canceled by Netflix shortly after the release of its second season. Ever since that time, viewers have been vocal across social media about their desire to see the show continue, preferably on another streaming service. For those who have actually watched the show, it's not hard to see why it caught on with so many people. 
The series follows an orphan who discovers she has supernatural abilities. She then joins an ancient order of individuals tasked with defeating demons on Earth while steering clear of powerful forces of heaven and hell that want to control her. The show featured an expert blend of fantasy, action, and drama that ticked all the right boxes. On top of that, it received strong reviews upon release; Season 2 stood at an impressive 100% rating from critics on Rotten Tomatoes.
It's clear those who worked on "Warrior Nun" were passionate about the show, and creator Simon Barry even spoke about how many of the cast members would do their own stunts for the action sequences.
Alba Baptista was ready to do her own stunts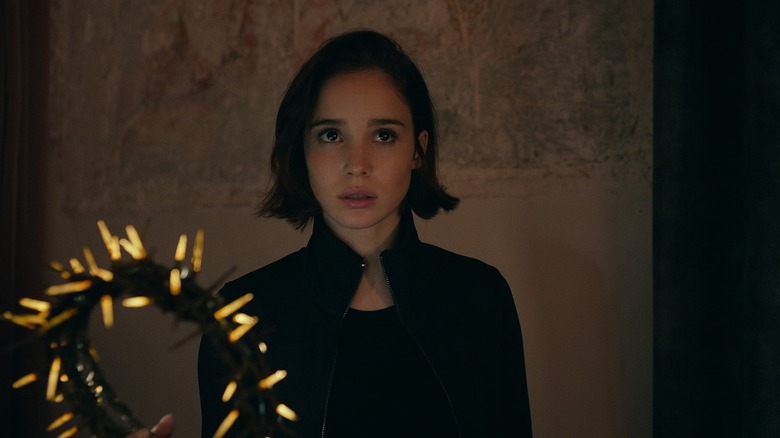 COURTESY OF NETFLIX
Stunt doubles do incredible work, but it's still pretty cool to know that an actor is capable of doing fight scenes on their own. It's a big component of why the "John Wick" series is so popular. And in that vein, much of the cast of "Warrior Nun" wanted to do their own stunts, including Alba Baptista, who played Ava Silva. 
In an interview with Screen Rant, creator Simon Barry spoke about the action scenes and how Baptista was disappointed she didn't have a lot to do action-wise in the first season. That all changed with Season 2, and while there were naturally some scenes they needed a stunt double for safety reasons, Baptista managed to do a good chunk of work. Barry explained, "She's a physical person, she's a physical actor. She's a trained gymnast, she's got great skills. And so to not put those skills to work seemed really crazy. And also, she took to it really well." He went on to say, "It was a real match in the sense that we could really lean into the action stuff and have her do more than we had in season 1, where she, I think, really appreciate it."
Fans know all too well Ava had some killer fight scenes in Season 2, most notably against Lilith (Lorena Andrea), and it's somewhat depressing to think of what might have been. There are plenty of directions Season 3 could have taken, but for now, fans will have to make do with rewatching what's on Netflix.