Are Camilla Luddington And Jessica Capshaw From Grey's Anatomy Friends In Real Life?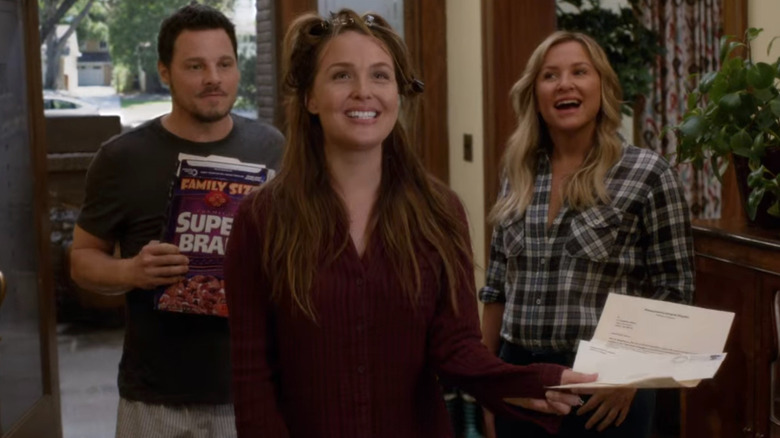 ABC
"Grey's Anatomy" features an ensemble cast, a format that has served the show well over the years. When one character leaves or succumbs to one of the classic tragedies that tend to befall those who work at Grey Sloan Memorial Hospital, another doctor is quick to take their place. New faces mean new romances and new competition, a tried and true formula for drama. Although this revolving door system has its benefits, there are some drawbacks to this tactic, mainly that not all the characters get to interact with each other in every episode. However, that isn't necessarily the case behind the scenes.
Jo Wilson (Camilla Luddington) and Arizona Robbins (Jessica Capshaw) only shared the screen from time to time, primarily because of their connections to Alex Karev (Justin Chambers). Jessica Capshaw left the show at the end of Season 14, with Chambers soon following suit in Season 16, leaving no room for Jo and Arizona's storylines to intersect. However, Jo's time with Arizona significantly impacted her, as she later switched her specialty to OB-GYN. Thankfully, Camilla Luddington doesn't plan on leaving "Grey's Anatomy" any time soon, and she recently revealed whether or not she keeps in touch with her former castmate.
Camilla Luddington is still good friends with Jessica Capshaw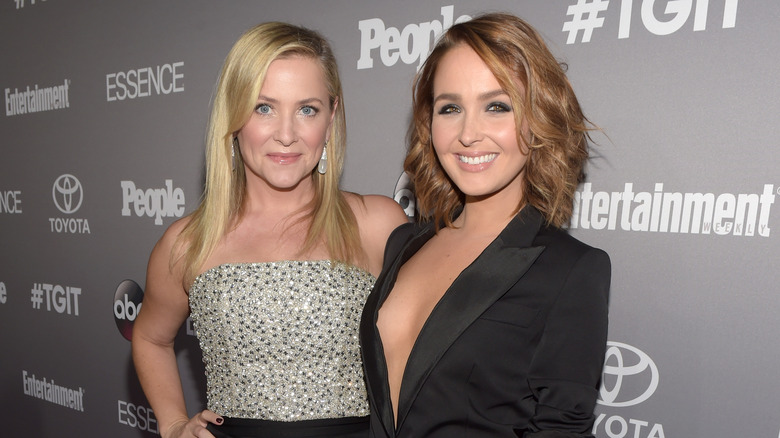 Jason Kempin/Getty Images
Although Camilla Luddington believes that the show's imperfect characters are what attracts viewers, her character has gotten the short end of the stick on more than one occasion. Jo Wilson had a rocky start in life and used all the resources at her disposal to make it through medical school. Jo originally came to Seattle to escape her abusive ex-husband, only to face him again just when she'd settled in. She fell in love with Alex, only for him to leave her for Izzie Stevens (Katherine Heigl). Jo is a character who struggles to forge close relationships because of her history and deep-seated trust issues, though that's not the case for the actress who plays her. In an interview with Elle, Luddington revealed that she still keeps in touch with her former co-star, Jessica Capshaw.
"I think of Jessica Capshaw as my American sister. I adore her so much, we speak all the time, probably way too much," the British actor explained to the outlet. "But to be honest, I've grown close to everybody, too."
Although Jo and Arizona weren't particularly close when both characters were leading players on "Grey's Anatomy," it makes sense that Luddington and Capshaw got to know each other during the long hours spent on set. Even though Capshaw isn't on the show anymore, it's nice to see that the cast members are forging real-life friendships behind the scenes.