Grey's Anatomy's Camilla Luddington Believes The Show's Imperfect Characters Are What Attracts Viewers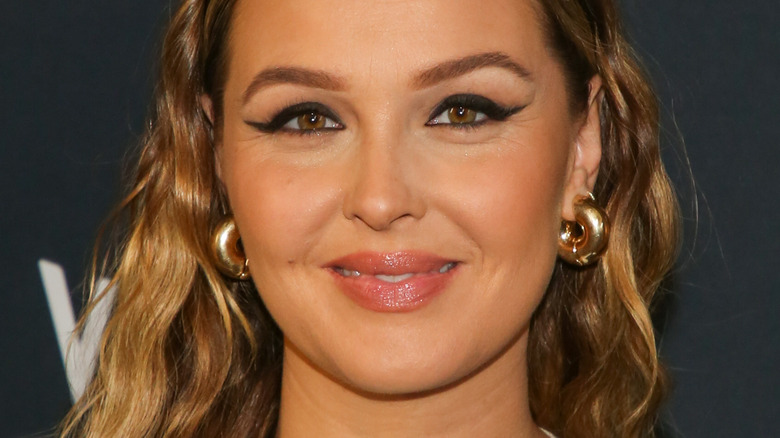 Paul Archuleta/Getty Images
"Grey's Anatomy" is one of primetime TV's greatest success stories. In its 19th season as of the time of writing, the show is not only the longest-running primetime medical drama in TV history, but also the sixth longest-running primetime series of any show currently on the air, per Forbes. It has weathered scandals, lost its original showrunner Shonda Rhimes, and lost most of its original cast — yet, it continues to chug along. 
The show remains ABC's highest-rated scripted series, according to The Hollywood Reporter, and has even won five Emmys. And even now, with Meredith Grey (Ellen Pompeo) retiring as a main character, there's still hope for the series' future. Despite the fact that the show will now only have two remaining original cast members — Chandra Wilson (Miranda Bailey) and James Pickens Jr. (Richard Webber) — the series has no proper end in sight.
Over the years, many of the show's cast members, new and old, have offered their takes on why "Grey's Anatomy" has remained so popular. That includes Camilla Luddington, who has quite the nuanced take on the medical drama's staying power. 
Luddington says people can relate to Grey's Anatomy's characters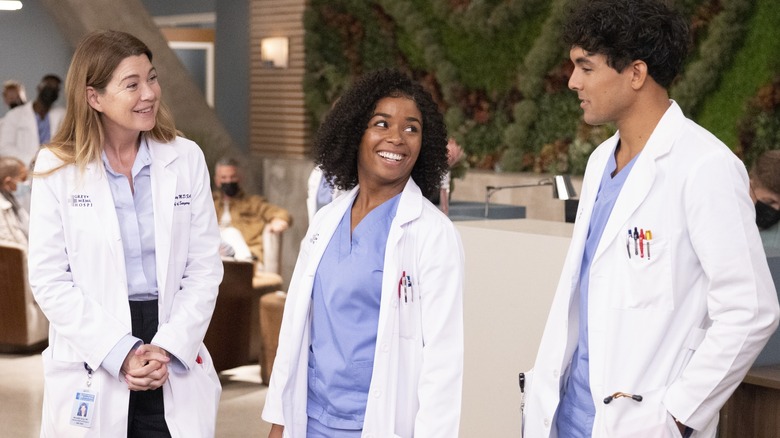 Liliane Lathan/ABC
With its Season 19 premiere, "Grey's Anatomy" introduced yet another round of new cast members. But after the show's renewal for a 19th season last year, longtime cast member Camilla Luddington — who plays Jo Wilson on the show — told Cherry Picks why she believes "Grey's Anatomy" has managed to last for so long. In addition to crediting the show's writing staff, Luddington also noted the series' tendency to champion flawed characters.
"I think one reason why audiences have remained committed to our show is also because none of our characters are perfect," she said. "We mess up. All. The. Time. We are challenged, and fail, and learn, and get back up. Even when it is HARD! I think people can really relate to that."
Luddington also praised "Grey's Anatomy" for telling realistic stories, noting that the show spent an entire season, rather than just a few episodes, depicting the effects of the COVID-19 pandemic. While there are no doubt a plethora of reasons behind the continued success of "Grey's Anatomy," Luddington is certainly onto something with her reasoning.