Camilla Luddington Doesn't Plan On Leaving Grey's Anatomy Any Time Soon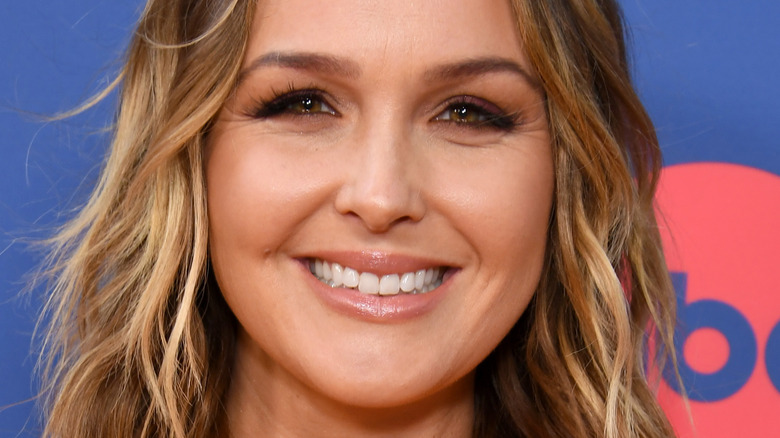 Jon Kopaloff/Getty Images
"Grey's Anatomy" has been on the air for nearly two decades. And with more than 400 episodes already under its belt, the beloved medical drama shows no signs of ending anytime soon. For the better part of its primetime run, "Grey's Anatomy" has largely centered on the personal and professional travails of Dr. Meredith Grey (Ellen Pompeo). Longtime fans of the series were understandably surprised and likely a bit worried about the show's future when Pompeo announced earlier this year that she'd be stepping back from her role on "Grey's Anatomy" (per Deadline).
Still, it's unlikely Pompeo, who remains an executive producer on "Grey's Anatomy," will ever fully leave the series behind. Nevertheless, the show will go on in the absence of Dr. Grey. In doing so, several other longtime characters will undoubtedly be seeing a noticeable bump in screen time. That includes series regular Camilla Luddington, who joined the "Grey's Anatomy" ensemble in 2012 as Dr. Jo Wilson. In the ensuing decade, Luddington has made a whopping 230 appearances on the show, with Dr. Wilson becoming a bit of a fan-favorite character. And according to Luddington, fans don't need to worry about Dr. Wilson leaving the hallowed halls of Seattle Grace Hospital any time soon.
Luddington is every bit as invested in her character as fans are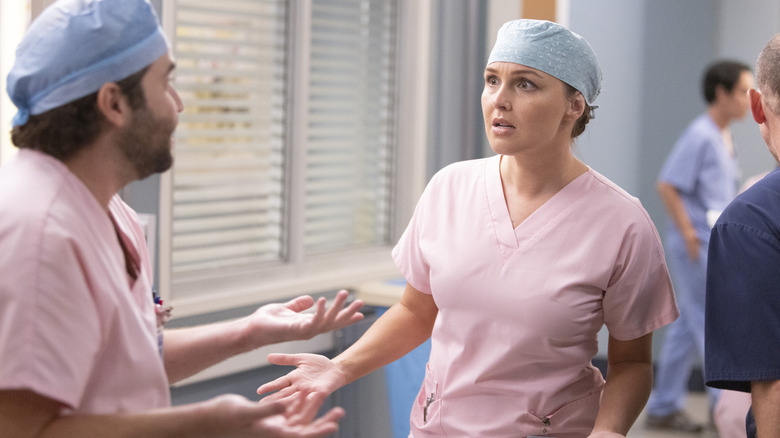 ABC/Liliane Lathan
Camilla Luddington made those assertions in a recent interview with Entertainment Tonight concerning the Season 19 mid-season finale of "Grey's Anatomy." As part of that episode is dedicated to the impending departure of Dr. Meredith Grey, Luddington was quick to assure fans that the character is likely not leaving on a permanent basis. She was just as quick to confirm her Dr. Jo Wilson is indeed in it for the long haul, too. "I am loving this season so much that I'm in it," Luddington said. "I also feel like Jo's story has not been completely told yet. It would feel strange to me to walk away at this point. I'm committed."
The actor was, however, open about Jo's time on "Grey's Anatomy" being more in the hands of the series' writing team than her own, noting, "Listen could they [the writing team] kill me off tomorrow? Yes. I could be swept away by a tidal wave. It's totally possible." Luddington went on to admit that a bit of uncertainty just comes with the territory when you're on a network drama like "Grey's Anatomy," then added, "me, right now, this season, no I'm not ready to step away."
Of course, given the narrative shakeup that'll ensue in the wake of Ellen Pompeo's exit, it's highly unlikely the "Grey's Anatomy" team will look to take another major player off the board anytime soon. And that means fans should expect to see a lot more of Dr. Jo Wilson moving forward.