Avatar: The Way Of Water Sinks Titanic At All-Time International Box Office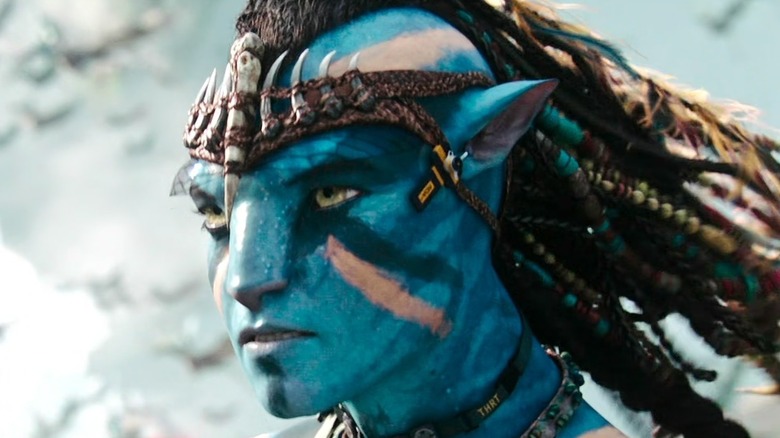 20th Century Studios
Whoever may have felt that the world has no room for an "Avatar" sequel so many years after the original has been eating exclusively crow since "Avatar: The Way of Water" dropped. Completely unbothered by the fact that well over a decade has passed between the original and the follow-up, the audiences have lined up to witness the latest visual Na'vi feast.
"The Way of Water" has become the $2 billion hit it needed to be to turn a profit. Then, it cracked the Top 5 at the box office. Even though M. Night Shyamalan's "Knock on the Cabin" eventually beat "The Way of the Water" at the top spot, the adventures on Pandora continue to entice the moviegoers all around the world. As such, Cameron's epic has now managed to score yet another win ... and, as tends to be the case with a movie that blazes trail no matter where it goes, this latest box office achievement might just be the most impressive one yet: "The Way of Water" just sunk "Titanic" at the international box office.  
Cameron's Avatar: The Way of Water beats Cameron's Titanic, and still has room to beat Cameron one more time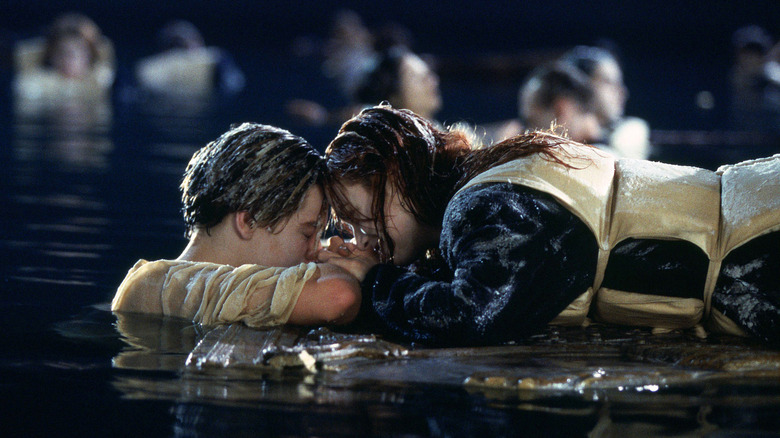 Paramount Pictures
The latest "Avatar: The Way of Water" box office victory may be a rather bittersweet one for James Cameron. Per Variety, the director's most recent blockbuster just usurped his arguably most famous one – "Titanic," of course – at the international box office. Yes, "The Way of Water" is now the third most successful movie of all time as far as international ticket sales go, dropping "Titanic" to the fourth spot.
The Cameronification of the international box office rankings might continue to become even more convoluted, because the two movies that are still ahead of "The Way of Water" are "Avengers: Endgame" ... and Cameron's first "Avatar" movie. The latter, in particular, remains a pretty high summit to climb, seeing as "Avatar's" international ticket sales amount to a very respectable $2.1 billion. "Endgame" is also a fairly challenging hurdle, thanks to its $1.9 international box office. Even so, "The Way of Water" has gone from win to win so far, so who knows what the future holds?