Halloween Reboot Is Original Film Retold With Laurie's Granddaughter, Says Jamie Lee Curtis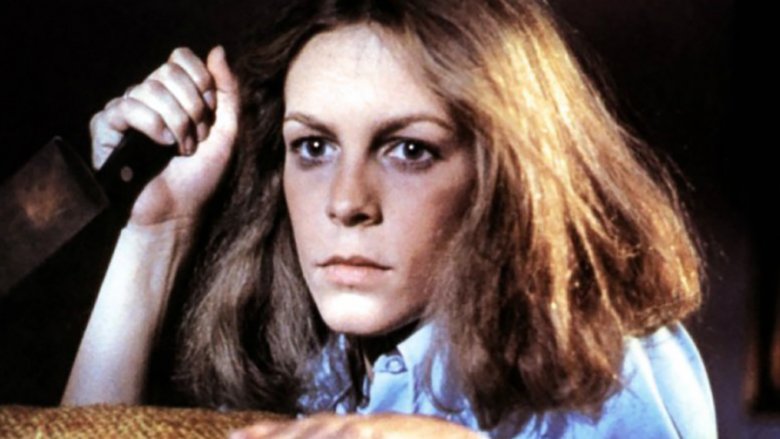 Compass International
Halloween truly is going back to its franchise roots. 
Speaking with Yahoo Entertainment, actress Jamie Lee Curtis, who reprises her iconic role as Laurie Strode in the refresh, dished up some details about the new entry in the hallowed film series. Curtis revealed that the upcoming new chapter will essentially be a retelling of the original Halloween, told from the perspective of Laurie's granddaughter, Allyson Strode, played by Andi Matichak.
"As soon as I read what [director] David Green and [co-writer] Danny McBride had come up with ... and the way that they connected the dots of the story, it made so much sense to me that it felt totally appropriate for me to return to Haddonfield, Illinois, for another 40th-anniversary retelling," Curtis stated. "There was the idea of, 'What do you call it?' If I had had my druthers, I probably would've called it Halloween Retold. Because it's being retold. It's the original story in many, many, many ways, just retold 40 years later with my [Laurie's] granddaughter."
Curtis, who has starred in 1978's Halloween, 1981's Halloween II, 1982's Halloween III, 1998's Halloween H20: 20 Years Later, and 2002's Halloween: Resurrection, was quick to mention that the Halloween reboot won't feel like a boring rehashing. While she isn't a horror fan herself, Curtis said the film will be utterly terrifying, filled with pure, unadulterated fright. 
"I've seen a trailer and I've seen some footage, and it's terrifying. They went full-tilt boogeyman. And I've never said that in my life, and I will say 'full-tilt boogeyman' for the rest of the year as I go around talking about this," Curtis said. "For people who like that sort of thing, I think it's going to be really fun for them to experience. For me, that just doesn't hold any interest to me because I'm frightened enough about [today's political climate]. So the idea of now paying money and sitting in a dark theater with a bunch of people and watching something really scary doesn't really do much for me. But there are a lot of people who love it, and they're gonna love this movie."
In addition to revisiting the tone of the first Halloween flick, the reboot will tap into the "creep factor" of the John Carpenter-directed original, and even brings back OG Michael Myers actor Nick Castle to portray the masked mad man in a few scenes (though James Jude Courtney portrays the character for the majority of the flick's run). Fans will likely love to hear that the new installment sticks close to what made the 1978 film so special, and hopefully it can deliver something fresh to the franchise as well. 
Also starring Judy Greer as Laurie's daughter Karen Strode, Halloween will stir up scares on October 19.