Judy Greer In Talks To Join Halloween Reboot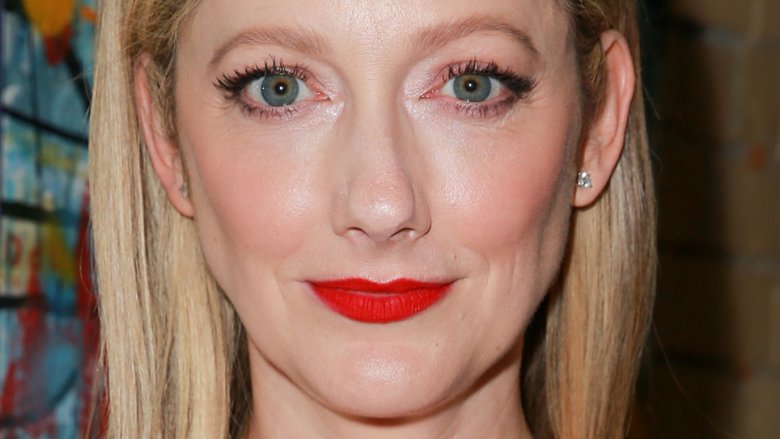 Getty Images
An Ant-Man actress could be headed to the world of horror. 
According to Deadline, Judy Greer, who plays Maggie Lang in the Paul Rudd-led Ant-Man movies, is in talks to star in the upcoming Halloween reboot. 
If Greer signs on for the project, she will play Karen Strode, the daughter of Jamie Lee Curtis' character Laurie Strode. Curtis recently announced that she would be returning to the Michael Myers horror franchise, reprising her role as Laurie 40 years after starring in director John Carpenter's adored 1978 original. She also played the character in 1981's Halloween II, 1998's Halloween H20: 20 Years Later, and 2002's Halloween: Resurrection.
David Gordon Green, co-creator of HBO's Eastbound & Down and the director of the James Franco-led laugh-fest Pineapple Express, is on board to direct the reboot. He works from a script co-penned by comedian Danny McBride, who just so happens to be his longtime writing partner. Halloween fans will be pleased to know that Carpenter is also attached to the project, and will serve as an executive producer and creative consultant. Gordon Green and McBride's Rough House Pictures will produce as well. Blumhouse, the company behind Get Out and Paranormal Activity, is also involved. 
When the movie was first announced earlier this year, Carpenter expressed his enthusiasm and praised both Gordon Green and McBride for their creative vision. "David and Danny both came to my office recently with Jason Blum [of Blumhouse] and shared their vision for the new movie and, wow," he wrote on Facebook. "They get it. I think you're gonna dig it. They blew me away. I might even do the music. Maybe. It could be kind of cool."
According to McBride, the impending refresh will return to the franchise's roots, cutting away filler material and keeping it genuinely terrifying. "I think we're just trying to strip it down and just take it back to what was so good about the original," McBride explained. "It was just very simple and just achieved that level of horror that wasn't corny. And it wasn't turning Michael Myers into some supernatural being that couldn't be killed—that stuff, to me, isn't scary. I want to be scared by something that I really think could happen. I think it's much more horrifying to be scared by someone standing in the shadows while you're taking the trash out as opposed to someone who can't be killed pursuing you."
McBride also stated that "as the series went on, Michael Myers became like Frankenstein and he was like indestructible, and I think the more indestructible he was, the less scary he became" (via Entertainment Weekly). That unintentional transformation was the driving factor behind his and Gordon Green's desire to "strip it down and get it back to [being] grounded in reality," which he believes will make the reboot even scarier. 
Gordon Green and McBride are keeping specific plot details hush-hush for right now, but the new movie is said to pick up years after the events of Carpenter's 1978 original, with Laurie once again coming face-to-mask with the murderous Michael. 
Before fans can (potentially) see Greer in Halloween, which hits theaters on October 19, 2018, she'll star in Clint Eastwood's 15:17 to Paris, appear opposite Jason Sudekis and Lee Pace in Nick Hamm's Driven, pop up alongside Cate Blanchett and Billy Crudup in Richard Linklater's Where'd You Go, Bernadette?, and star in the Disney/Marvel sequel Ant-Man and the Wasp. Whatever Greer ends up deciding regarding the Halloween reboot, it's clear she has plenty of upcoming movies to keep her busy.