Danielle Pinnock Didn't Know Her Ms. Ingram Audition Was For Young Sheldon Until The Next Day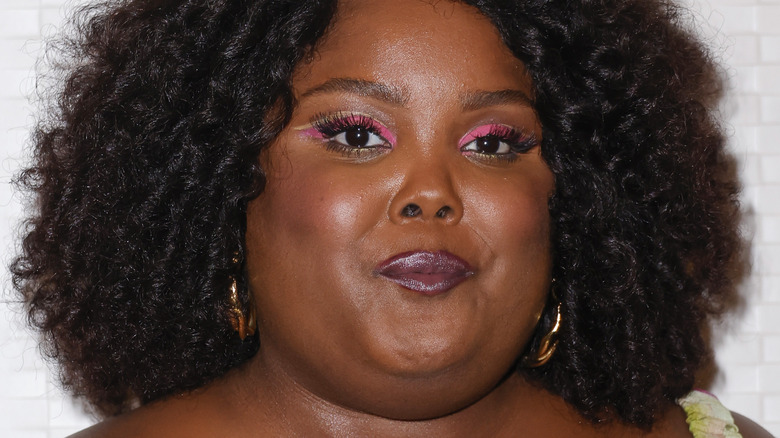 Frazer Harrison/Getty Images
As Ms. Ingram on "Young Sheldon," Danielle Pinnock was the perfect foil for the show's titular genius. Though a math whiz herself, Pinnock's Ms. Ingram was always at odds with young Sheldon's know-it-all tendencies, finding herself constantly embarrassed by the young savant's corrections of her math skills. Still, she remained overall unperturbed, coming across as ultimately fun and likable despite young Sheldon's constant harassment. It's not easy being the math teacher of a math genius, but Ms. Ingram somehow made it look fun. Though she didn't appear on the show anymore after Sheldon's Season 4 graduation, her lingering influence was still felt.
But Pinnock almost didn't play the amusing role. In fact, her character almost didn't even exist. On the day Pinnock won the role that eventually catapulted her to stardom and a role in "Ghosts," she initially had no idea what she was auditioning for. To her credit, neither did the creators of "Young Sheldon".
Pinnock initially auditioned for a different character
In a 2018 interview with Tell-Tale TV, Danielle Pinnock recalled the fateful day on which she landed her "Young Sheldon" role. "They actually had me read for the character that I was originally told to prepare, but then when they saw me they said, 'We just wrote this new character called Ms. Ingram, can you read for her as well?'" said Pinnock. "I read for her, and literally, five hours later, I found out I was cast."
But Pinnock still didn't know what, exactly, she had been cast in — until the next day, that is. After she walked into her first table reading and saw Chuck Lorre, Jim Parsons, and Jon Favreau, everything just started to click into place. Of course, everything came up Pinnock after that, as the actress eventually nabbed a beloved role on "Ghosts" as Alberta Haynes, a Prohibition-era singer who died after drinking poisoned moonshine. The hit CBS comedy, based on a British series of the same name, recently earned a Season 3.