Westworld Season 2 Will Bring Back Several Missing Characters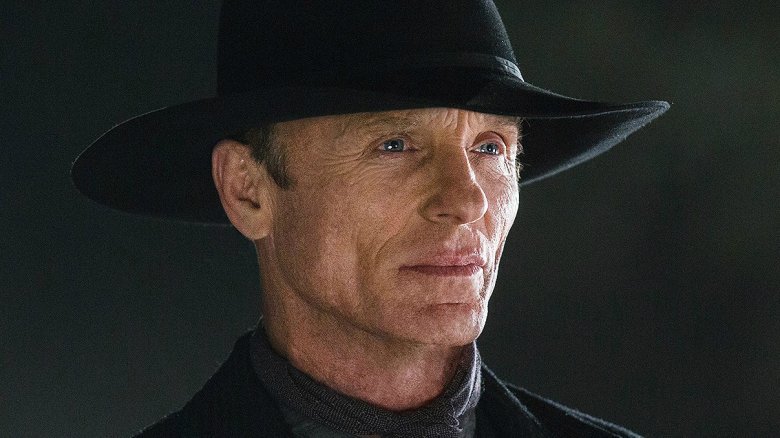 HBO
Contains spoilers for Westworld season 1
Things got pretty crazy in the season 1 finale of Westworld, but it sounds like plenty of characters managed to survive the chaos. 
Showrunners Jonathan Nolan and Lisa Joy gave Entertainment Weekly the scoop on several central characters whose fates weren't exactly clear after Dolores (Evan Rachel Wood) led a robot revolution to take over the futuristic theme park. 
We already knew from the first trailer for season 2 that the Man in Black (Ed Harris) will be back, despite being right in the thick of the massacre. But we'll also see more of his younger version, William (Jimmi Simpson), during the park's early days and learn how he managed to gain so much power with Delos Destinations Inc.
Westworld programmer Elsie Hughes (Shannon Woodward) and security chief Ashley Stubbs (Luke Hemsworth) are also still alive after both getting pulled into the park. Hughes disappeared near the end of the first season and Stubbs was captured by a tribe of Native American hosts when he went off to find her. "They're finally getting to experience Westworld as guests and not in the managerial halls, but I'm not sure they're enjoying their experience," Joy said.
Charlotte Hale (Tessa Thompson), the executive director of the board of Delos, also managed to live through the season 1 finale. "She is back and causes trouble," Joy said. "She went from this controlled person playing this chess game with Ford (Anthony Hopkins). He takes out her king and queen in one fell swoop. Now she's left at the mercy of the hosts like everyone else."
Meanwhile, Lee Sizemore (Simon Quarterman), the park's cocky head writer, will begin season 2 as a hostage of Maeve (Thandie Newton). "He's found himself in the most uncomfortable position he can possibly be in," Quarterman said. "These hosts have always been props to his stories, and now it's like he's become a player in one of his own stories."
Peter Abernathy (Louis Herthum), Dolores' father, will be an "important asset" in the upcoming season. The last time we saw him, he was being removed from cold storage as part of Hale's plan to smuggle data out of the park. Abernathy was supposed to leave on a train, but it's not clear if he made it out. He's got a lot of significance to Dolores, as he's one of only two characters she truly cares about. The other would be Teddy (James Marsden).
Brothel worker Clementine Pennyfeather (Angela Sarafyan) was essentially wiped clean and put into storage in the first season, but she showed up again during the finale to take a shot at the Man in Black. The showrunners have previously hinted that Clementine will be changed forever.
Then there's Dr. Robert Ford (Anthony Hopkins). Dolores definitely killed him in the season 1 finale and Hopkins isn't expected to play him again in season 2. However, we will see a young version of Ford played by another actor in flashbacks.
We'll find out more when Westworld season 2 premieres April 22 on HBO.