Robert Downey, Jr.'s Advice To Ironheart Actress Dominique Thorne Is Exactly What We'd Have Suggested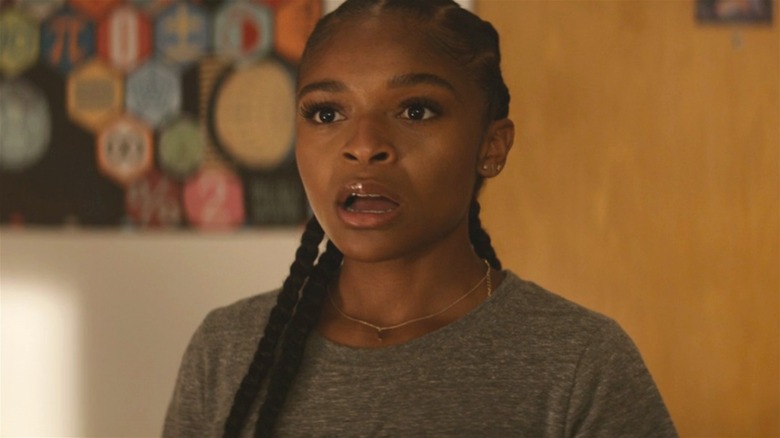 Walt Disney Studios Motion Pictures
"Black Panther: Wakanda Forever" is back in the spotlight again after dropping on Disney+ this week, and with it comes more talk and praise for the movie's emotional moments and emerging characters — like Dominique Thorne's "Ironheart," aka Riri WIlliams, who is set up to be a major piece in Marvel's future plans. With a Disney+ series currently on the way, Thorne has been looking to the only person she can truly relate to in the MCU for some words of advice and encouragement: none other than the man who started it all, Mr. Robert Downey Jr., aka Iron Man. 
"A cast mate over on 'Ironheart' had actually done a show with him and connected us," Thorne told Collider in November 2022 about a heart-to-heart she had with Downey over FaceTime. The young actor opened up in a new interview recently about what the "Avengers" star had specifically said and suggested to her. They're already on track to possibly do some work together at some point, with Thorne teasing an Ironheart and Iron Man connection that could hopefully come down the line. Until then, she'll have to just hold on to all the great advice that Tony Stark reportedly gave her.
Thorne says Downey told her to pave her own path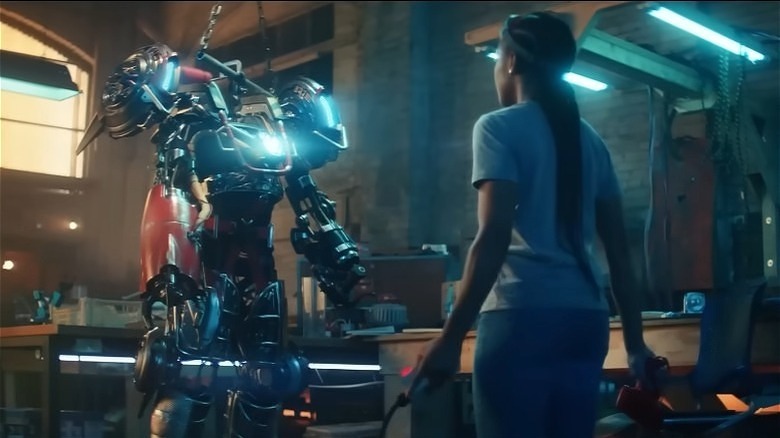 Walt Disney Studios Motion Pictures
When Dominique Thorne and Robert Downey Jr. spoke over FaceTime, the Hollywood heavyweight reportedly had just two major pieces of advice for the rising star: to be true to herself and pave her own path. The rest will all trickle down and be gravy from there, he said. 
"He shared a lot about ... making sure that Riri is her own person, and all of the things that I can obviously attribute to her existence, and what it means, and what it represents, and what it can offer," Thorne told The Direct. "Really just in the vein of being authentic to that, and true to that, and nurturing that," she said. "And then, I think, the second half, I have to keep near and dear to my heart."
The next few years are shaping up to be huge for Thorne as she prepares to star in Disney+'s "Ironheart" sometime in the fall of 2023 and heads toward possible appearances in Marvel's "Armor Wars" and "Avengers: Secret Wars" movies in 2024 and 2026, respectively (via CNET). And for those wondering how her connection to Tony Stark will play a role, Thorne actually hinted at their future together in prior interviews about "Ironheart."
"They definitely are similar, but definitely two independent expressions of this beautiful mind," she told ComicBook.com in November 2022. "I think the answer to that is best left to the series next year. So that's where you'll have to come for the truthful answer to that question."