Murder House Was A Huge Reason Matt Bomer Wanted To Join American Horror Stories
FX
Ryan Murphy's "American Horror Story" kicked off its robust 11-season run with one of its most critically acclaimed entries, 2011's "Murder House." Fittingly, when it came time to spin off the show into "American Horror Stories" – a series where each episode is a self-contained story — it was time to return to the fan-favorite House that started it all.
The first two episodes of the 2021 spinoff series are a two-parter entitled "Rubber(wo)Man," referencing the Rubber Man spirit that haunted the infamous Murder House from the first season of "AHS." Matt Bomer stars in the two-parter episode as Michael Winslow, and his character's daughter dons the titular outfit. She wears it to kill bullies while her family attempts to flip the oft-haunted estate. While some thought the episode went too far, AHS-diehard fans were still happy to see the Murder House again. Bomer told Decider that his love for "Murder House" was "a big reason why" he joined the spinoff show and appeared in its first episode.
Easy of location to Murder House and the house's history led to Bomer agreeing to be in American Horror Stories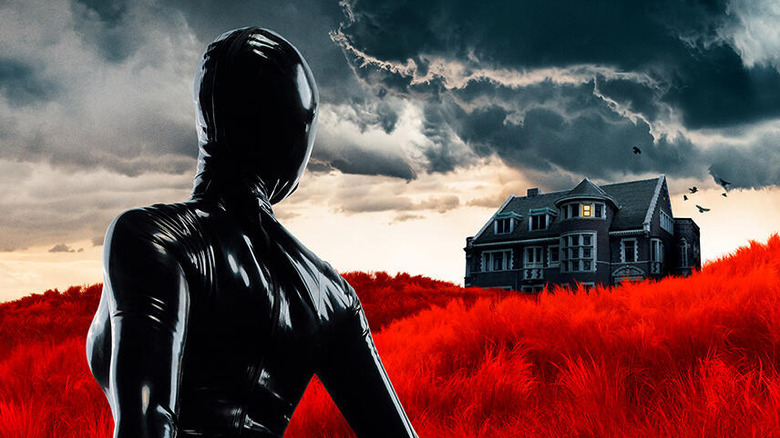 FX
In the aforementioned interview, Bomer shared his love for the first season of "American Horror Story," citing that the debut season was his gateway into the franchise. "Ryan [Murphy] gave me a loose pitch that wasn't exactly what ended up happening, but a loose pitch of what he thought the story might be," he shared.
He continued, "The Murder House is relatively close to where I live, and I've been watching our kids for the past year during the pandemic. I just thought maybe it's time to step out and get to work on a really iconic set and adventure out into the world a little bit."
Bomer previously guest starred in an episode of "American Horror Story: Freak Show" and was a member of the cast of "American Horror Story: Hotel." He also worked previously with Murphy on episodes of "Glee" and "The New Normal." So he was well versed in the world of Murphy's TV empire by the time "American Horror Stories" aired on FX.
The Murder House's reputation preceded it before Matt Bomer worked within its walls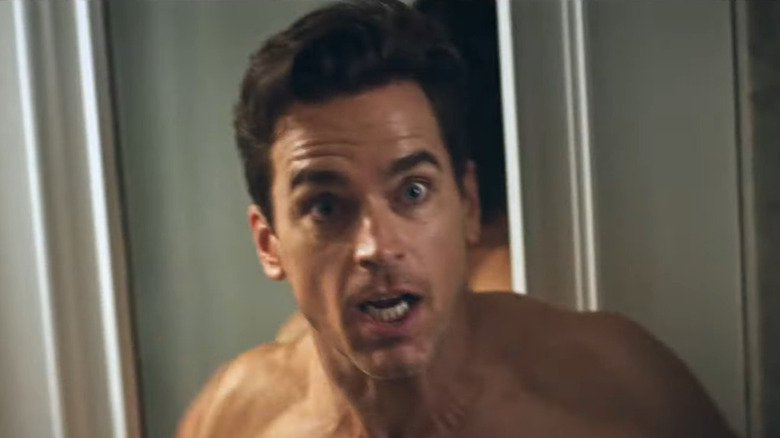 FX
When asked what it was like to be inside the Murder House, Bomer replied, "I've had a couple of these more surreal experiences where you suddenly find yourself on a set you know and love...This was definitely one of those experiences." He compared his time working in the Murder House to his six-episode guest run as McCoy Whitman on the revival of "Will & Grace." But instead of working with someone like Debra Messing, in "American Horror Stories," Bomer's mythical co-star is the house itself, and it isn't always like it appears on TV.
"It's like if you ever meet your heroes," he shared. "Then all of a sudden it demystifies everything for you when you see, 'Oh, this is actually a really beautiful house.' They use effects and beautiful set decoration to make it appear a lot scarier than it is." However, he assured fans that the creepy house comes to life when filming begins, sharing, "Then all of a sudden you're running around the halls in this iconic place, screaming and being chased by monsters and like, 'All right, this is actually really great.'"