Bella Ramsey Was Told Not To Play The Last Of Us, But She Finally Has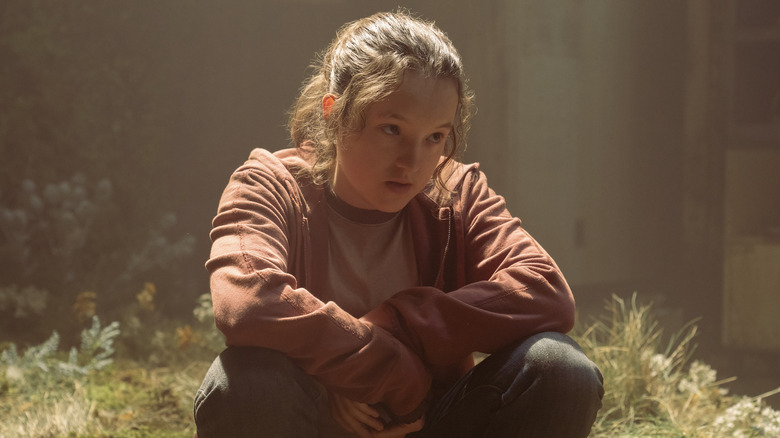 Liane Hentscher/HBO
"The Last of Us" star Bella Ramsey is taking cues from her character when it comes to following directions.
Prior to the release of HBO's highly-anticipated adaptation of the hit PlayStation 3 video game, Ramsey revealed that she was asked by the show's creators to not play the game. "I was actually encouraged not to," Ramsey told USA Today in the fall of 2022. "After my first audition, they asked me, 'Have you played it?' And I said, 'Nope,' and they said, 'Keep it that way.'" As for why she was encouraged to not play the game, Ramsey revealed that the show's creators, Craig Mazin and Neil Druckmann, didn't want her to copy the original version of Ellie seen in the games, played by Ashley Johnson (via BBC).
Joel actor Pedro Pascal similarly stayed away from the video games when it came to prep for the series. While speaking with GQ, Pascal confirmed that he tried to play the game but found it too difficult, handing it over to his nephew instead. "I watched for as long as I was able to that day," Pascal told the outlet before discussing how he stopped watching to "create a healthy distance" between the two versions of Joel.
With the HBO series now unleashed to the public and a second season already confirmed, Ramsey has revealed that she's played the game, despite being told not to. Sounds like Ellie's defiance has rubbed off on Ramsey.
Bella Ramsey is playing The Last of Us but hasn't gotten to Ellie (yet)
Liane Hentscher/HBO
While appearing on the "Happy Sad Confused" podcast with Josh Horowitz, Bella Ramsey revealed that she's finally started playing "The Last of Us." "I actually started playing it like two weeks ago," she said, suggesting that she started the video game shortly after the series debuted on HBO. The former "Game of Thrones" actress continued by revealing that she watched some gameplay prior to her audition. "So I was aware of it and familiar with it, but I never actually sat down and [played]."
Ultimately, Ramsey hasn't gotten to the portion where Ashley Johnson's iteration of Ellie shows up. Joel (voiced and performed by Troy Baker) and Ellie have a similar encounter in the game as they do in the series. For an experienced gamer, it can take over an hour for Joel to find Ellie at the Firefly compound.
Despite playing on the easiest difficulty, Ramsey has a pretty solid reason as to why it's taking her so long to meet her character. "But I do find myself like, I think I need to just get on with it, because I get in a room and I look at all the details like, 'Oh, there might be something relevant here,'" Ramsey admitted, saying that she finds herself getting lost in Naughty Dog's intricate game design because she's too focused on finding all the details the game has to offer. "Yeah, I think I just need to go forward and get to a point."