The Last Of Us Co-Creators Explain Pedro Pascal's Casting As Joel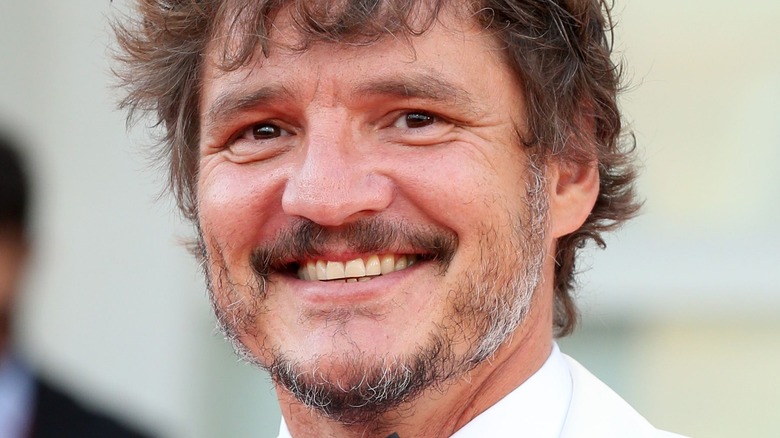 Elisabetta A. Villa/Getty Images
Whether it's an adaptation of a book, short story, play, or in this case, the video game "The Last of Us," television showrunners have the unenviable task of casting actors in their projects who will do justice to the material. As it relates to written material, casting is difficult because every reader has their own idea of what each character looks like in their mind's eye. Video games, on the other hand, at least provide a visual reference for potential audience members. However, showrunners are then saddled with a different sort of pressure to cast an actor who resembles and physically embodies the game's avatar to please its fanbase.
Add to the equation the massive popularity of a video game like Neil Druckmann's worldwide blockbuster "The Last of Us," and fans can just about imagine the mental anguish the game creator and his co-showrunner, Craig Mazin, felt when looking for someone to play the game's principal character, Joel Miller. Of course, for this series, fans are well aware at this point that Druckmann and Mazin cast Pedro Pascal in the pivotal role; but surprisingly, it had nothing to do with his prior work on series like "Game of Thrones," "Narcos" or "The Mandalorian."
At a roundtable press event with Mazin and Druckmann that was attended by Looper, Mazin revealed that the casting of Pascal as Joel came down to one simple word.
Passion is what drives Pascal, Mazin says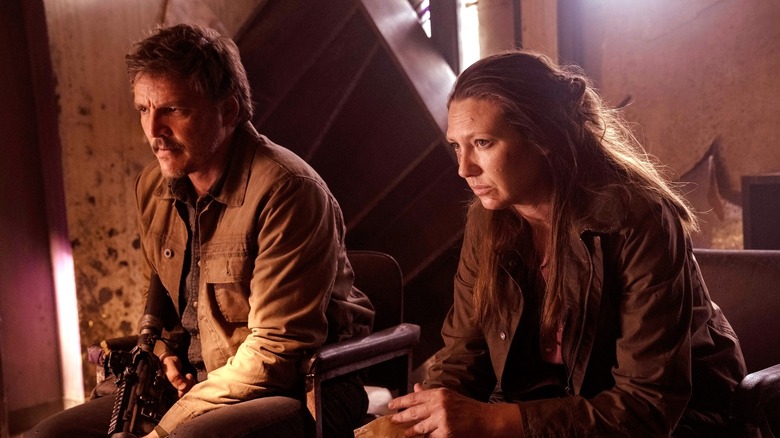 Liane Hentscher/HBO
Premiering Sunday, January 15 on HBO and HBO Max, "The Last of Us" is largely set 20 years in the future, where a brain-ravaging virus caused by the Cordyceps fungus has turned people into violent, zombie-like killers worldwide. Putting himself in harm's way, a survivor with a tragic past, Joel Miller (Pedro Pascal), accepts the daunting responsibility of transporting Ellie Williams (Bella Ramsey) across the post-apocalyptic landscape of the U.S. because her immunity to the virus may be the world's only hope for a cure.
Talent, of course, is a key factor for any actor who auditions for a series that Craig Mazin is producing. But in the case of Pascal, Mazin said, it came down to an attribute the actor has that simply can't be learned. "[Sometimes with actors, I go], 'Ah, I can see the hint of my character in there,' and then there's a connection. There [are] certain things that actors have, just in their eyes and in their soul, that they bring to every part," Mazin observed. "But the one thing that you can't fake or pretend is passion. Half of casting to me is finding somebody that loves it as much as you do. You're not bending their arm, you're not twisting their arm [and] you're not figuring out how to turn it into the thing that they would prefer it to be. They read it and they love it and Pedro loved it, and he understood it."
Mazin says Pascal's passion never wavered once during the series' shoot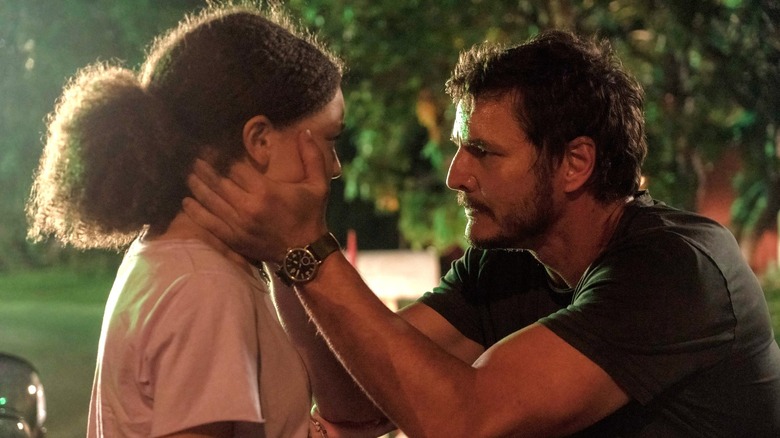 Shane Harvey/HBO
Craig Mazin also noted during the roundtable session that Pedro Pascal's passion for the work and his love for the character of Joel was the factor that was driving every aspect of his performance. Perhaps the thing that impressed Mazin most was how Pascal maintained the same level of energy for the duration of the series' shoot.
"Look, we know he can be a tough guy, but his vulnerability that he has to all of his characters, that we knew we could push that even further, and we could go in deeper," Mazin explained. "But first and foremost, you find somebody that you think would be right, and then you find out if they love it, and his passion never wavered. It carried him through a whole year of shooting. And day after day, [which were made up of] 12-hour shooting days minimum, he was there putting his body through all the crazy things we asked him to do, and he never flinched because he loved it."
Druckmann is impressed by how Pascal suppressed then slowly released his emotions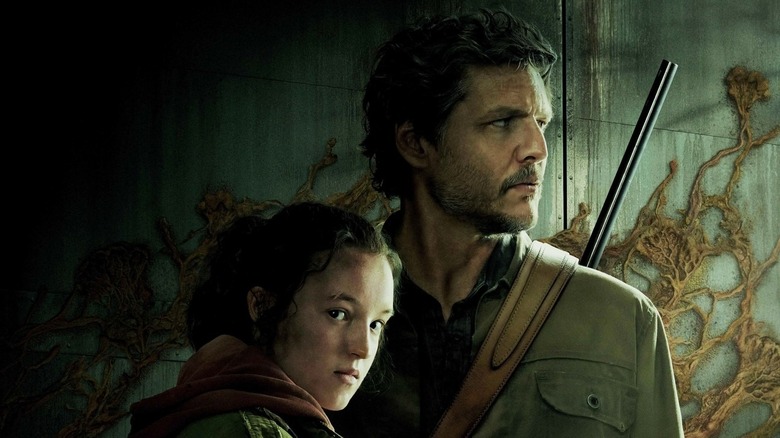 HBO Max
For those unfamiliar with "The Last of Us" video game, Joel Miller's motivation to protect Ellie stems from a tragedy that occurred 20 years earlier at the start of the Cordyceps virus pandemic. It's the sort of tragedy that could have shut Joel down, but instead, it motivated him when he promised to protect a vulnerable teen like Ellie, no matter how independent the character seemed.
As such, Druckmann knew he and Mazin found the perfect Joel in Pedro Pascal because there is more to the actor than the hardened exterior his character projects. "When you see some of these [characters in] fan casting, I think one of the things that people get wrong, or at least not the stuff that we would prioritize is, especially for Joel, I think it's a little bit easier to find a tough guy, a Clint Eastwood-type, if you will," Druckmann said during the roundtable. "But for us, it was more important to find someone that could really put on screen the tortured soul that this person has. Pedro is so charming, like in real life, is so charming and funny, and to get him to suppress all that."
As such, it's not so much of what you see with Pascal sometimes, but what you don't, Druckmann said. "When you watch him on screen, it feels like there's something missing from this person. And then, when it starts to come out through his interaction with Ellie, it's so satisfying in that way," he noted. "And we knew if we just had the restraint to hold back on all that stuff that Pedro can give us, then there'll be this amazing payoff much later in the season."
"The Last of Us" premieres Sunday, January 15, on HBO and will be streaming on HBO Max. New episodes of the series will debut Sundays through March 12.