Avengers 4: Josh Brolin Says He's Shared A Scene With Brie Larson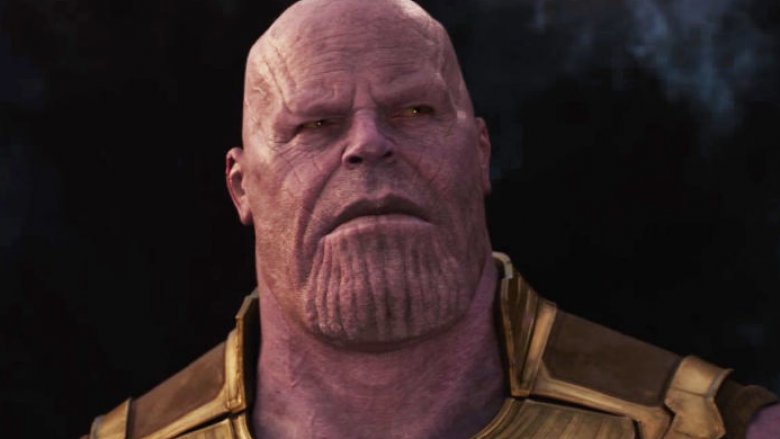 Thanos and Captain Marvel meeting? It's more likely than you think. 
During a recent interview with Total Film Magazine (via CBR), Josh Brolin opened up about his role as the galaxy-ravaging despot Thanos and let slip which stars he worked with in Avengers: Infinity War and the upcoming Avengers 4 – the most intriguing of which is Marvel Cinematic Universe newcomer Brie Larson, who portrays Captain Marvel in her own standalone movie set for release in 2019. 
Discussing the oddities of playing Thanos in a motion-capture performance, Brolin stated, "I thought, 'What the [frick] am I doing here?' Because you're in a onesie, man. You've got to walk around in a onesie and imagine yourself as an actor with some impact. It starts messing with your head. I'm Josh, who's got dots on him, and a onesie, and a helmet can."
He continued, "I've got Scarlett right there, and I've got Brie, and Don Cheadle, and Hemsworth, and Chris Evans, and Downey ... I'm sitting there and I'm looking like I look, which is not 700 pounds and purple and eight feet tall. I mean, I'm feeling about as far from Jason Statham as one can feel at that moment, and yet I'm acting like I feel 10 times what Jason Statham is. I'm the man!"
It appears that Brolin will share at least one scene with Larson, thus confirming that Thanos will cross paths with Captain Marvel somewhere in Avengers 4 since Larson's character hasn't been promised to appear in Infinity War. The actor also mentioned Scarlett Johansson (Black Widow), Chris Evans (Captain America), Robert Downey Jr. (Iron Man), Don Cheadle (War Machine), and Chris Hemsworth (Thor), though fans should be mindful that it doesn't necessarily mean all five Marvel heroes will face off against Thanos in a single scene; instead, each character might stare down The Mad Titan in separate moments across Avengers: Infinity War and/or Avengers 4. 
Though it's all but guaranteed that Brolin's scene with Larson is in Avengers 4, some fans are still holding out hope that Captain Marvel will pop up in a surprise appearance in Infinity War, either through a cameo that directors Joe and Anthony Russo have kept secret or in a post-credits scene that teases her official introduction. It will certainly be interesting to see what happens when Thanos and Captain Marvel meet, as Marvel head honcho Kevin Feige once remarked that the heroine will be the most powerful character in the MCU once she makes her debut. Is she strong enough to bring Thanos to his ultimate end? Only time can tell.
Avengers 4 has yet to receive an official title (since it's apparently a spoiler for Infinity War), but we do know that it will be released on May 3, 2019. Captain Marvel will hit theaters a few months before then, launching on March 8, 2019.