Johnny Knoxville Is In Disbelief Over Hulu's Quick Cancellation Of Reboot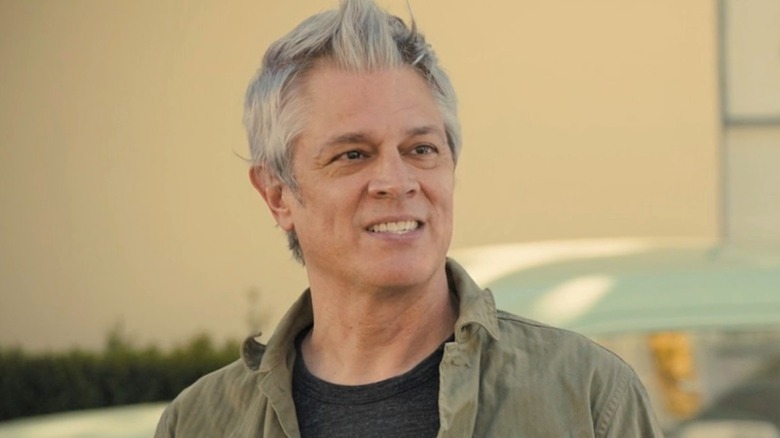 Hulu
Hulu canceling "Reboot" after just one season was no doubt shocking to the many who enjoyed the critically acclaimed eight episodes. And for Johnny Knoxville, one of the stars of the comedy series, there appears to be a sense of genuine shock at how things played out.
While many people probably associate Knoxville as the guy from the "Jackass" franchise, the actor has been known to show up in a number of unrelated movies like "Men in Black II," "Walking Tall," and "The Dukes of Hazzard." While there is certainly no denying his credibility in the realms of TV and movies, some might argue that "Reboot" is one of his biggest career highlights as an actor to date. Knoxville plays Clay Barber, one of the dysfunctional cast members of the fictional show "Step Right Up," the series getting the titular reboot.
"Reboot" ended up being a hit with critics, and many likely thought that positive reception meant another season was surely in the cards. However, it was announced on January 30, 2023, that the streamer would not be moving forward with the show (via Variety). In response, Knoxville took to social media to share his disbelief at the news.
Knoxville was blindsided by the cancellation of Reboot
Sometimes when a show gets canceled, many see it coming beforehand, but that doesn't seem to be the case regarding the end of "Reboot." 
Johnny Knoxville reacted to the announcement on Instagram, voicing his gratitude, confusion, and optimism by writing, "It's with a heavy heart that I say that despite getting great reviews and being nominated for a critics choice award @hulu has failed to pick up Reboot even for a second season. Pretty unbelievable." The actor went on to thank everyone from the show and also indicated there may still be hope for a Season 2, saying, "It's not over yet though, as we tend to shop it around and hopefully it will find a home with a studio who believes in and knows how to properly support a new show as it continues to grow."
It's a shame that there are currently no official plans for more episodes, considering showrunner Steven Levitan already made it known that he was working on plans for Season 2. Many fans, including Knoxville, are probably hoping for a much better surprise down the road regarding the show's ability to find a new home. Luckily, until things change, at least, there are plenty of other shows like "Reboot" for fans to enjoy.