Critical Response To Hulu's Reboot Shouldn't Surprise Anyone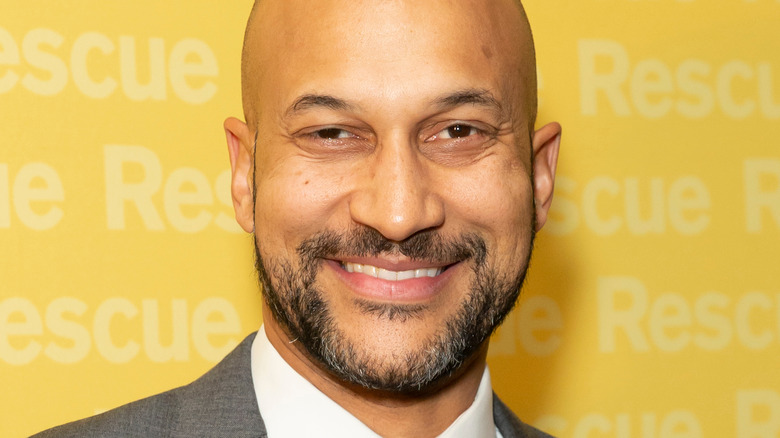 Lev Radin/Shutterstock
Like Narcissus staring into a gleaming pool of water, television has, for most of its existence, loved to stare back at itself. Luckily, this solipsistic tendency has produced some of the best — and funniest — TV of all time. "The Mary Tyler Moore Show" proved that a news studio could be an ideal space to show the trials of an American anywoman, and "30 Rock" dared to ask, why shouldn't East Coast Television and Microwave Oven Programming share a division?
TV's self-referential reign continues with "Reboot," a new comedy series from Hulu. Created by TV veteran Steve Levitan, whose credits include "Wings," "Frasier," and "Modern Family," "Reboot" follows the cast of a squeaky-clean 2000s sitcom, "Step Right Up," as a young writer aims to bring back the show. The "Reboot" cast includes Keegan-Michael Key, Johnny Knoxville, Judy Greer, and Calum Worthy as the co-stars, plus Rachel Bloom as the writer and Paul Reiser as the original showrunner. "Reboot" premieres on Hulu on September 20. Here's what critics are saying about the forthcoming series.
Reboot is pleasant enough, but it isn't reinventing the wheel
As befitting its name, early reviews of "Reboot" indicate that the show isn't necessarily reinventing the wheel when it comes to the satire of the now-ubiquitous series reboot. Still, some critics agree that "Reboot" delivers on laughs, as well as the earnestness expected from the "Modern Family" creator.
At RogerEbert.com, Nick Allen delivers one of the more glowing receptions of "Reboot," praising the series' sharp meta-commentary. "This fast-paced circus of hilarious one-liners and dysfunctional creative relationships depicts the formation of its own family," writes Allen, "created through the changing conventions of TV comedy." Angie Han at The Hollywood Reporter similarly notes the show's whip-smart humor. "'Reboot' is a show that is going for actual, out-loud laughs and very often gets them — thanks to clever writing [and] a crackerjack cast." If the sentimentality in "Reboot" can veer towards cloying, Han writes, its saving grace is its "honest-to-God laughter" — a reprieve from the deluge of so-called "comedies" whose heavy tones inspire more gentle smirks than belly laughs.
Other critics were less taken by the satirical series. In his C+ review of "Reboot" for Indiewire, Ben Travers writes, "The industry satire is inconsistent, in both bite and budgeting." He also points out that strong performances aren't enough to bolster flimsy characters. "The characters never fill out beyond the thin sketches of what they represent." For Vanity Fair, Joy Press summarizes the ultimate shortcomings that come with self-referential satire. "In the end, 'Reboot' seems caught between wanting to skewer the old ways and desperately missing their simple satisfactions."