The Witcher's Joey Batey Doesn't Think A Jaskier Spin-Off Will Ever Happen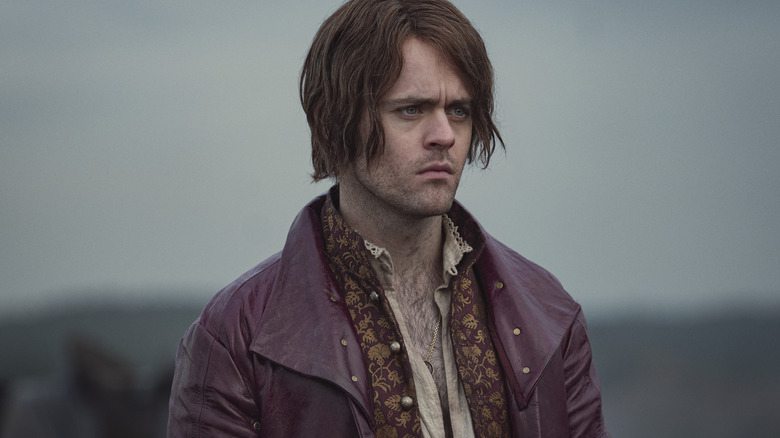 Susie Allnut/Netflix
"The Witcher" fans were surprised when Netflix announced in October 2022 that Henry Cavill would no longer play the titular character, Geralt of Rivia. After the upcoming third season, the monster hunter will be played by "The Hunger Games" star Liam Hemsworth. Cavill was initially committed to "The Witcher" for seven seasons, so his abrupt exit has left viewers wondering what went wrong. Since the show premiered, Cavill has done a great job bringing Geralt to life. He skillfully evokes the character's dry sense of humor, irreverence for etiquette, and keen fighting abilities. Cavill has also demonstrated great on-screen chemistry with his co-stars, including actor Joey Batey, who plays Jaskier.
While the show has its dark moments, Geralt's scenes with Jaskier are always good for a laugh. Fans are now looking to Joey Batey's Jaskier to carry the show following Cavill's exit, though it's hard to imagine how this new casting decision will affect the duo's dynamic. One of the best parts about their relationship is their banter, which has developed a fun rhythm that Cavill and Batey have harnessed after working together for years. The show's success has prompted several tie-in projects, including a film titled "The Witcher: Nightmare of the Wolf," as well as a prequel series called "The Witcher: Blood Origin." Even though a story about everyone's favorite bard could go in any number of directions, Batey doesn't think that fans should expect to see a Jaskier spin-off anytime soon.
Joey Batey thinks a Jaskier spin-off series wouldn't be entertaining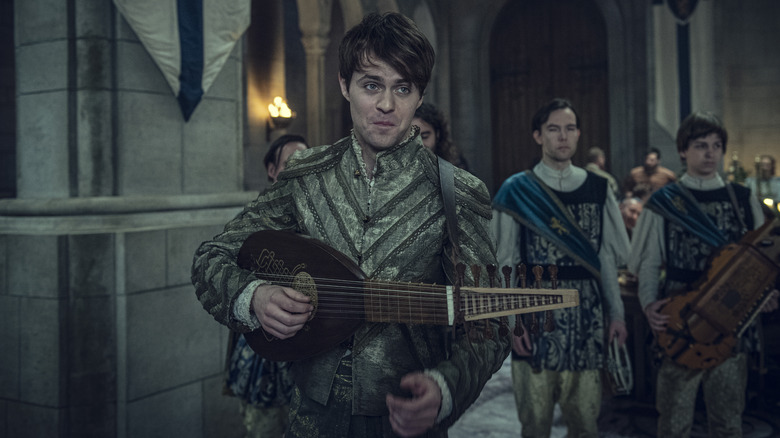 Katalin Vermes/Netflix
Even though the show is called "The Witcher," the supporting characters who interact with Geralt are just as crucial to the story. As Geralt moves through the world, slaying monsters and embarking on quests, he comes to realize that he's bound by fate to the sorceress Yennefer of Vengerberg (Anya Chalotra) and Princess Ciri of Cintra (Freya Allen). Jaskier is there to witness it all, providing an ideal setup for the character to take center stage in his own story. There's no doubt that Jaskier is important to the narrative, but Joey Batey thinks the character would grow tiresome after a while. In a 2022 interview with August Man, the actor was asked whether or not fans could expect a Jaskier spin-off series, and he wasn't optimistic.
"I'm almost certain that that won't happen, and that's mostly because I think that would be the most annoying show for everyone involved," Batey told the outlet with a laugh. "Let's wait until the end and see where it goes, maybe we'd have a 'Better Call Saul' situation that'll happen once we finish it all!"
With Henry Cavill's exit looming overhead, seeing Joey Batey star in a Jaskier standalone project doesn't sound too bad. However, Batey definitely has a firm grasp of the character and what's going on behind the scenes, so it may be best to take his word on this front.