The Witcher Fans Now Look To Joey Batey's Jaskier To Carry The Show After Henry Cavill's Exit
Susie Allnut/Netflix
On October 29, 2022, fans of Netflix's fantasy series "The Witcher" received unfortunate news about the show: from Season 4 on, Henry Cavill will no longer be portraying Geralt of Rivia, the main character on the series. Although Cavill said he was personally committed to "The Witcher" for seven seasons, he recently decided to quit the series early. Some speculate this is so that he could focus on playing Superman instead, while others wonder if Cavill was unhappy with the direction of "The Witcher."
Although Cavill has quit "The Witcher," the show will go on. A new actor has already been hired to replace Cavill as Geralt. For Seasons 4 and beyond, Geralt will be portrayed by Liam Hemsworth, known best for his work in "The Hunger Games" franchise. However, even though a new actor has been hired as a replacement, fans are still disappointed. It is always weird when a character gets replaced partway through a TV series or film franchise, even when they aren't the lead star.
Luckily, even though Geralt may be the protagonist of "The Witcher," he is not the only interesting character on the show. Some fans prefer the storylines of other characters, such as Yennefer (Anya Chalotra), Ciri (Freya Allen), and Jaskier (Joey Batey). In fact, now that Cavill has announced his exit, some fans are counting on Jaskier's character, not Geralt's, to carry the show going forward.
Fans think Jaskier is the best reason to keep watching The Witcher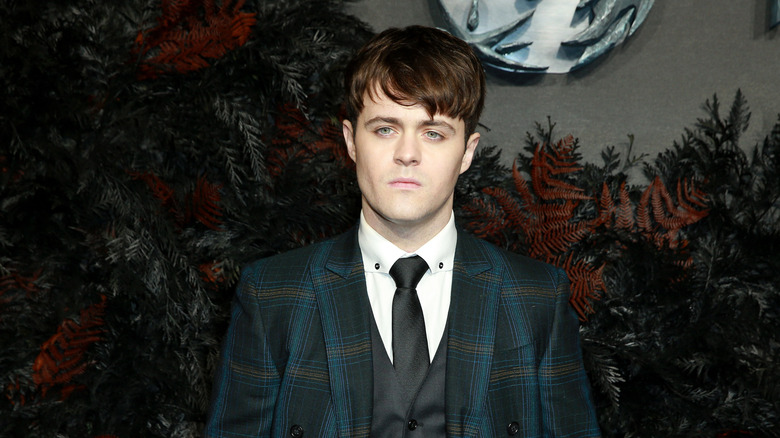 Fred Duval/Shutterstock
Now that Henry Cavill has announced his departure from "The Witcher" following Season 3, many fans on Twitter have expressed that Jaskier (Joey Batey) is the best reason to keep watching the show. @MichelleDixArt tweeted, "This is so funny, your fanbase already doesn't like where the show is going and now one of the main pulls is peacing out ... All i am worried about is if I'm going to continue getting Joey Batey content but god**** man this is ROUGH."
Although fans are disappointed about Cavill leaving the show, some fans seem to have preferred Batey over Cavill in the first place. @angelkized tweeted, "Joey Batey is now trending because so many people are saying he's the only reason they watch anymore." @autistichelaena added, "The only thing saving 'The Witcher' Netflix show at this point is Jaskier / Joey Batey, let's be f*****g honest."
Luckily, Batey has not announced any plans to quit the show, so fans should still get plenty of Jaskier's character in upcoming seasons of "The Witcher."
Some fans think Jaskier needs to play a bigger role in future seasons of The Witcher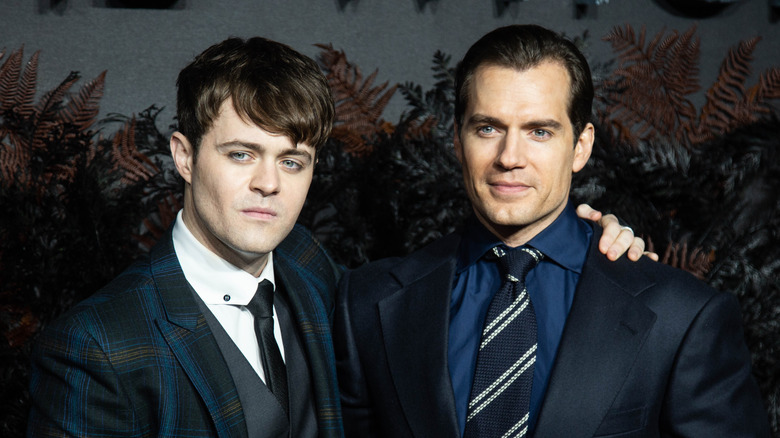 Tom Rose/Shutterstock
Some fans think Jaskier should become more of a focus on the show in Cavill's absence. @tilted_axii tweeted, "Okay team, new plan. Make Jaskier the main character of 'TWN' and let Joey Batey do whatever he wants." This would certainly be one option: have Geralt fade into the background and make Jaskier the new witcher, since he has been training under Geralt for a while.
Other fans assume that Geralt will continue to be a major part of the show, but are concerned about how the new Geralt (Liam Hemsworth) will interact with Jaskier. @stonecoldsilly tweeted, "No but for real has Liam Hemsworth had a chemistry test with Joey Batey? It's all I care about." Certainly, if Jaskier is going to continue training under Geralt, the chemistry between the two actors would need to be solid.
Regardless of whether or not they keep watching the show after Cavill's exit, fans are grateful for the Jaskier moments that "The Witcher" gave them. @JaskierOfRivia tweeted, "No matter what happens now, the Witcher gave us Joey Batey and I will forever be grateful for that."