Domhnall Gleeson In Talks For The Kitchen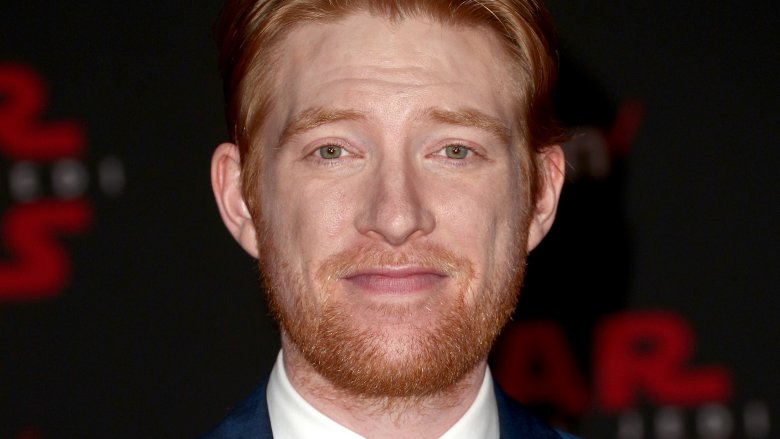 Getty Images
Looks like this Star Wars standout is about to switch to the DC film universe. 
As detailed by The Hollywood Reporter, Domhnall Gleeson, known for playing General Armitage Hux in the current Star Wars trilogy, is in final negotiations to star in The Kitchen, New Line Cinema's adaptation of the DC-Vertigo crime comic book series by Ollie Masters and Ming Doyle. 
A gritty crime drama centered around three badass ladies, The Kitchen takes places in 1970s Hell's Kitchen, New York, and explores the influence the Irish mobs hold there. However, when the FBI cracks down on the criminal crews, the mafiosos lose their dominion as several of their most dominant men are arrested and thrown in the slammer. It's up to their wives — the aforementioned female leads — to take over the felonious family business and carry on their criminal enterprises. It isn't long before the women prove their own authority, becoming more ambitious and cutthroat than the old bosses could ever dream of being.
Gleeson will portray Gabriel O'Malley, described as an "intense Vietnam vet who works for the neighborhood gangsters as a hitman before skipping town to avoid the police." He later returns to Hell's Kitchen to settle his debts when the wives rise to power, which may or may not end up being a wise decision.
The actor joins Elisabeth Moss (The Handmaid's Tale), Tiffany Haddish (Girls' Trip), and Melissa McCarthy (Bridesmaids, Mike & Molly) for The Kitchen. Moss is lined up to play "a timid wife of an abusive husband who falls in love with the violence of her new life," while Haddish is set to portray "a woman willing to kill anyone in the way of her plan" and McCarthy will take on the role of "an adoring mother who leads the women's charge to take over the business."
When he hasn't been breaking bad in the galaxy far, far away, Gleeson has appeared on television series like Black Mirror and Catastrophe. The silver screen is where Gleeson really shines, though, having caught many eyes as Tim Lake in About Time, as Caleb Smith in Ex Machina, as Andrew Henry in The Revenant, as Monty Schafer in American Made, as Oldest Son in mother!, and as A. A. Milne in Goodbye Christopher Robin. Gleeson recently starred in Sony Picture Animation's Peter Rabbit, playing Thomas McGregor and providing the voice for Mr. Jeremy Fisher. 
Directed by Straight Outta Compton scribe Andrea Berloff, who makes her directorial debut with the movie, The Kitchen is slated to arrive in theaters on September 20, 2019.