Elisabeth Moss Cast In The Kitchen Comic Book Movie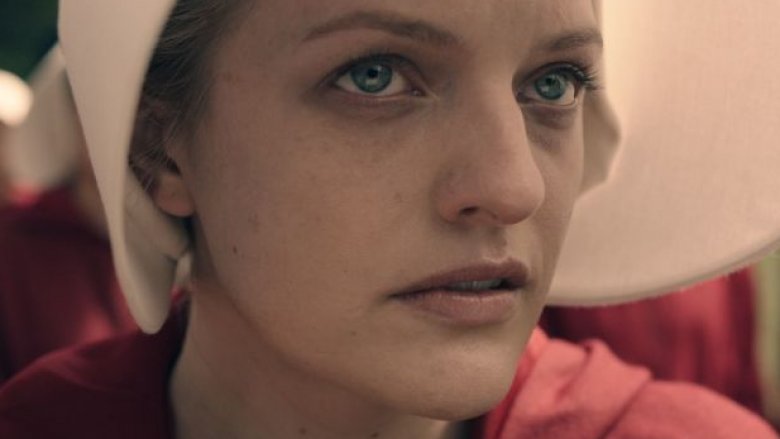 Elisabeth Moss has officially joined the cast of New Line Cinema's The Kitchen, the upcoming film based on DC/Vertigo's comic book series of the same name by Ollie Masters and Ming Doyle. 
The Kitchen is set in 1970s Hell's Kitchen, New York, and follows the wives of a group of Irish mobsters. What was once the boys' club turns into the ladies' lair, as the women rise up to take over the business after the FBI cracks down on the mafioso crew and arrests several of their most powerful men. 
As detailed by The Hollywood Reporter, Moss is set to play the timid wife of an abusive husband who finds herself enraptured by her thrilling new life. The aspect she loves most? Surprisingly, the violence. No further details on Moss' character were given, but that short description alone is enough to hook potential viewers. 
Moss will star alongside Tiffany Haddish and Melissa McCarthy in The Kitchen. Haddish, who stole the show as a presenter at the 2018 Academy Awards, is attached to portray "a woman willing to kill anyone in the way of her plan," while McCarthy acts as the brains behind the criminal operation, playing the "adoring mother who leads the women's charge to take over the business."
Studio New Line reportedly considered multiple actresses to appear opposite Haddish and McCarthy as the third lead in The Kitchen. Moss, who currently stars in Hulu's acclaimed drama series The Handmaid's Tale, clearly impressed the executives more than her competitors did.
Beyond her role as Offred/June Osborne in The Handmaid's Tale, Moss is also known for playing Peggy Olson in AMC's Mad Men and Robin Griffin in the Jane Campion-created mystery drama series Top of the Lake. Her film credits include Get Him to the Greek, The One I Love, Mad to Be Normal, and The Square. Elisabeth Moss will next appear on the silver screen in The Seagull and The Old Man and the Gun.
Directed by Straight Outta Compton co-writer Andrea Berloff, who will make her directorial debut with the film, The Kitchen is due out on September 20, 2019.