Dave Bautista Says James Gunn's DCU Will Be A Complete Reboot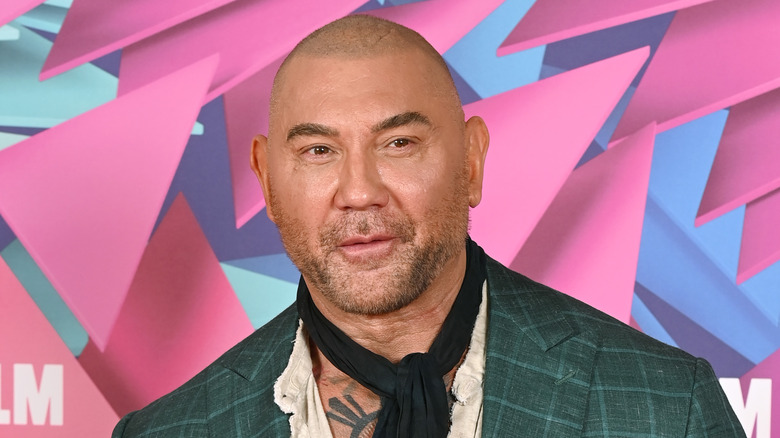 Dave J Hogan/Getty Images
With writer-director James Gunn's final movie for the Marvel Cinematic Universe — "Guardians of the Galaxy: Vol. 3" — soon on the horizon, one of the film's stars, Dave Bautista, is shedding some light on the filmmaker's upcoming plans for the DC Universe and the prospects of the actor's participation in it.
Gunn, along with his longtime producer, Peter Safran, were hired by Warner Bros. in October 2022 to head the venerable studio's DC Division. The duo was saddled with some tough decisions in the first few months of their tenure, including the surprising announcement in December that they were rebooting Superman without Henry Cavill despite the actor's cameo in Dwayne "The Rock" Johnson's "Black Adam."
Superman, however, isn't the only DC comic book-turned-movie icon Gunn and Safran have to recast. Making it clear that Matt Reeves' version of Batman will be separate from his version of the DCU, Gunn will not only have to cast his new version of Batman, but the Caped Crusader's classic foes, including Bane. The bat-breaking strongman, of course, was last played on the big screen in 2012 by Tom Hardy opposite Christian Bale's Batman in writer-director Christopher Nolan's "The Dark Knight Rises," and it seems like a role that's tailor-made for the brawny Bautista — that is, if he's interested.
Dave Bautista says the new DCEU needs 'younger actors'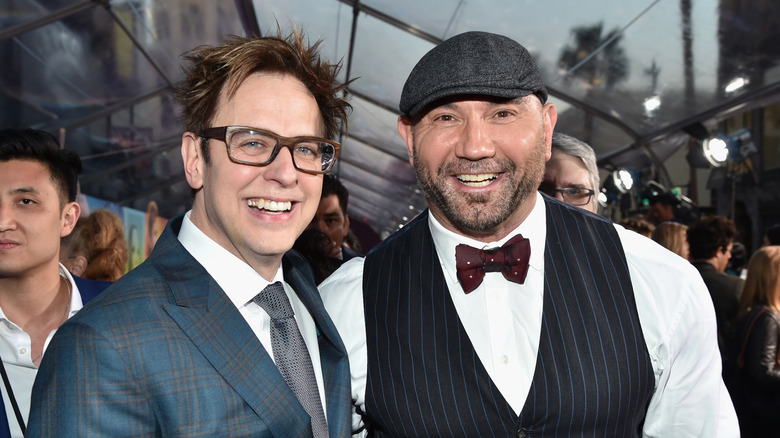 Frazer Harrison/Getty Images
In an interview with Insider about his new film "Knock at the Cabin," Dave Bautista said that he's had "conversations" with James Gunn about playing Bane, but he came away thinking that the "direction he's leaning in [is] completely rebooting that whole universe [and] he's starting from scratch and starting younger and fresher, and I think you need to do that."
Bautista's revelations about not playing Bane are surprising, given that a year and a half ago he seemed determined to play the masked villain. "I've made no secret about this. I want to play Bane so bad I went to Warner Bros., had an appointment with them, had an appointment with DC, walked in the door and said, 'I want to play Bane.' I'm not kidding," Bautista told Collider at JusticeCon in 2021.
Speaking with Insider, Bautista has come to the realization that at age 54, it's better to step aside to not only let Bane — but other principal characters in the DC Universe — be played by younger actors. "I think for the DC Universe to be revived, you need to start from scratch, and I think you need to start with younger actors," Bautista said. "You need to start to plan for the next 15 years, and I just don't think you can do that with me. And I understand that."
Simply put, Bautista said at this point in his career, he doesn't think he could do the character justice. "I just don't know if I could handle the physical part, and I don't think I would have the longevity to plan ahead for films," Bautista told Insider. "So, I just don't know if I'd be that guy."