Law & Order: SVU Fans Feel Let Down By Benson And Stabler's Almost Kiss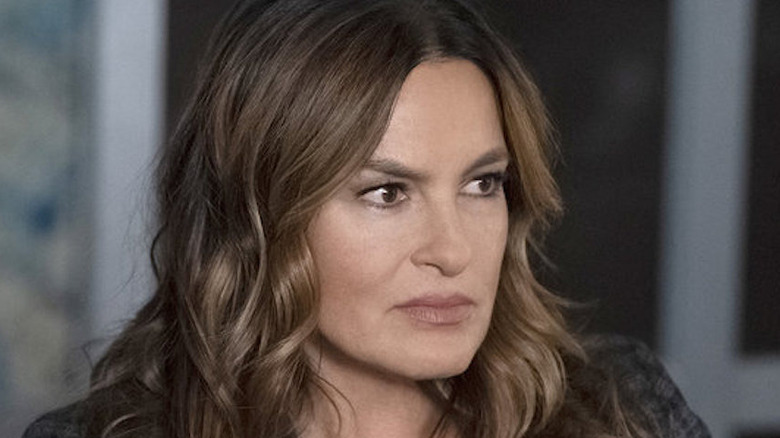 NBC
In early January 2022, it seemed that fans were going to be very upset if the writers of "Law & Order: Special Victims Unit" didn't follow up on a recent promo they did for the 12th episode of Season 24 — which hinted at a long-awaited hookup between the show's two most recognizable stars, Elliot Stabler (Christopher Meloni) and Olivia Benson (Mariska Hargitay). Welp, Episode 12 aired on Thursday, January 26, and just like many of us had feared: the Bensler buzz was yet another false alarm.
"Elliott, I want to — but I can't," Benson instead tells Stabler in the emotionally-charged scene. "What if it doesn't work out?" she asks, to which Stabler replies: "What if things work out?" A visibly distraught Benson then says, "I'm not ready for this," before backing away from her longtime partner.
After years of being "just friends," fans were ecstatic over the Episode 12 promo that had been released a few weeks before its air date. The clip showed Benson moving in close to Stabler as if she was going to plant a kiss on him. Instead, the storied cop rubs her cheek up against his before stepping back — and much of the  "SVU" fanbase is livid over it.
'It's diabolical that Elliot Stabler and Olivia Benson have been slow burning for a quarter century'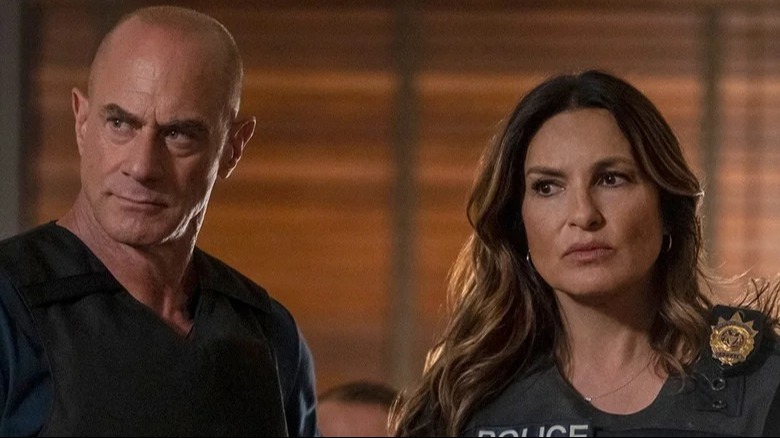 NBC
Since Episode 12 aired, angry tweets and posts from "Law & Order: SVU" fans can be found littered all across social media in response to Elliot Stabler and Olivia Benson not finally making things official after so many years of great chemistry. 
"It's diabolical that Elliot Stabler and Olivia Benson have been slow burning for a quarter century," said Twitter user @blewis1103. "THE YEARS UPON YEARS OF SUCH A SLOW BURN AND WE CAN'T GET WHAT WE WANT???" asked @JakeIsWasted. "Liv is too self aware and I can't STAND IT!!!" the user added. "Be horny Olivia! Please we want and need you to be!" 
The feeling was mutual over on Reddit, with users calling out Benson for not finally capitalizing on the moment after so many failed attempts. One Redditor, u/turtlehelp1234556, angrily asked Benson when she will ever be ready. "Well that was heartbreaking! Thanks for nothing Dick Wolf," wrote u/Sahsbn. 
Christopher Meloni spoke to Today in defense of the steamy Episode 12 scene between him and Mariska Hargitay, and he noted how it was purposely heightened to bring out powerful themes and emotions related to their characters and the sexually tense relationship they share. And yes, at times, things got extremely weird between them. Meloni told Today, "It was an interesting scene, a delicate scene, a difficult scene. Awkward, but that's all good. Because I think those were all elements that were part of the scene."