New Tomb Raider Series In Development From Phoebe Waller-Bridge At Amazon Prime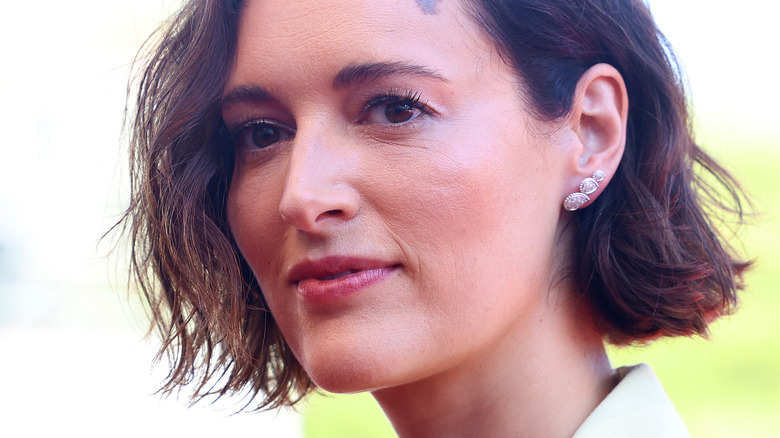 Franco Origlia/Getty Images
"Fleabag" and "Indiana Jones and Dial of Destiny" star Phoebe Waller-Bridge has signed on to help create a new "Tomb Raider" series for its adventurous lead character Lara Croft — a role previously explored on the big screen by Angelina Jolie and Alicia Vikander.
Jolie's and Vikander's "Tomb Raider" films, of course, are based on a blockbuster video game series that kicked off in 1996 and became a major hit for the original PlayStation console, according to Tech Guided. Since then, 16 more "Tomb Raider" games about the archaeological adventurer have been released, with the most recent one coming in 2018 with "Shadow of the Tomb Raider." In the interim, Jolie first assumed the identity of the action-adventure hero in 2001 with "Lara Croft: Tomb Raider," and reprised the titular role for the 2003 sequel "Lara Croft: Tomb Raider — The Cradle of Life." 
After 15 years, Vikander took over the role of Lara Croft in a reboot of the video game-turned-film franchise, starring in the simply titled "Tomb Raider." Unfortunately, Vikander's turn as Lara was short-lived. In July 2022, the actor's services were no longer needed for the role since studio MGM lost its rights to produce more "Tomb Raider" films (via The Wrap). After MGM was bought by Amazon, a new deal was struck for "Tomb Raider" game developer Crystal Dynamic to publish a video game (via The Hollywood Reporter). Now Amazon's streaming arm has plans for a new series for the franchise, which involves Waller-Bridge.
Phoebe Waller-Bridge will work behind the scenes on a new Tomb Raider series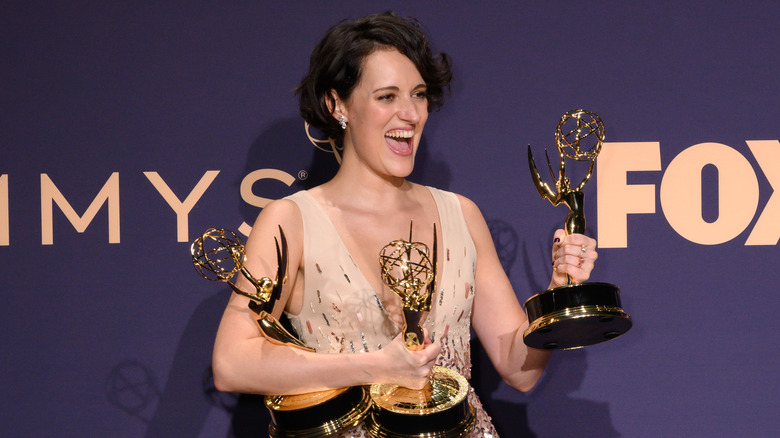 Silvia Elizabeth Pangaro/Shutterstock
According to The Hollywood Reporter, Phoebe Waller-Bridge, per sources, has been hired to write scripts and executive produce a new "Tomb Raider" series for Amazon. The streamer's Prime Video component already hosts Waller-Bridge's Emmy Award-winning "Fleabag" series, and her services for "Tomb Raider" appear to be tied into her overall deal with Amazon, THR noted.
While Waller-Bridge is best known for her shockingly blunt romantic comedy series "Fleabag," she has dabbled in the science fiction and action movie realms in recent years. In 2018, she provided the voice for L3-37 in the "Star Wars" prequel film, "Solo: A Star Wars Story." In 2021, Waller-Bridge was also hired to change the script for "No Time to Die."
Waller-Bridge's next film, however, places the writer-director directly in the archaeological action-adventure space as Helena, the goddaughter of Indiana Jones (Harrison Ford) in the "Indy" franchise's fifth installment, "Indiana Jones and the Dial of Destiny." The James Mangold-directed film, which features Ford's last turn as Dr. Jones, is set for a June 30 release.
THR reported that Amazon's "Tomb Raider" series is still in development and no release information was provided. The new "Tomb Raider" will mark the second time the video game has been adapted as a TV series; Netflix is producing an anime-style "Tomb Raider" series with MCU star Hayley Atwell voicing Lara Croft. The Netflix series is pegged for a release in 2023.