The Razzies Admit To Making A Huge Mistake With 'Insensitive' Nomination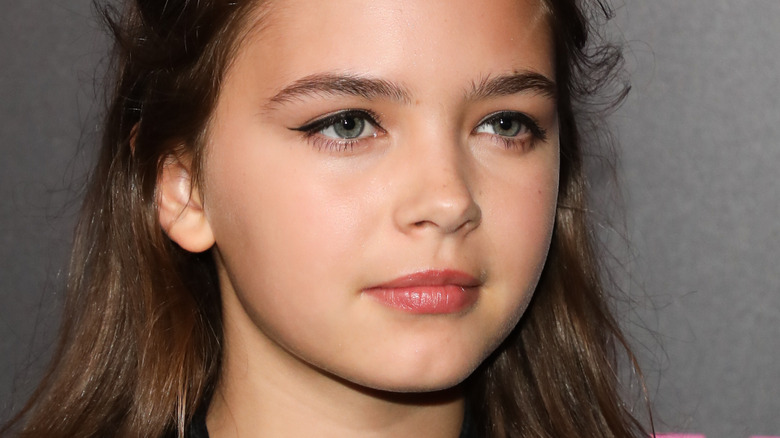 Paul Archuleta/Getty Images
The head of the voting body that annually dishonors the worst in the film industry — The Golden Raspberry Foundation, aka the Razzies — is admitting to a mistake the organization made regarding one of this year's nominations.
Founded by movie aficionado John Wilson in 1981 (via Time), the Razzies annually showcase the worst of the worst in the film industry with dishonors including worst picture, worst actor, worst actress, and worst screen couple. Sometimes actors take part in the fun. For example, Sandra Bullock and Halle Berry showed up at the Razzies ceremony to pick up their trophies, but by and large, the celebration is free of those who are unfortunately nominated.
The Razzie nominations — which are traditionally announced the day before the Oscars reveal its nominees — generally attract press coverage worldwide for the way Wilson and his fellow voters playfully lampoon their nominees. At least one name included during the 43rd annual Razzie nominations Monday, however, led to a huge backlash by reporters and social media users and has Wilson apologizing for how insensitive the organization has been with a vow to change the way nominees are picked going forward.
The Razzies founder calls the criticism of Ryan Kiera Armstrong's nomination 'valid'
According to Variety, John Wilson issued an apology stating he's sorry for the Razzies' nomination of Ryan Kiera Armstrong in the worst actress category Monday for her 2022 film "Firestarter." The film, which also stars Zac Efron, is a remake of a 1984 thriller based on the Stephen King novel of the same name, with Armstrong starring in the role originated by Drew Barrymore. The Razzies originally nominated Armstrong for worst actress alongside Bryce Dallas Howard (for "Jurassic Park: Dominion"), Diane Keaton ("Mack & Rita"), Kayla Scodelario ("The King's Daughter"), and Alicia Silverstone ("The Requin"). 
It didn't take long, however, for outlets like London's The Independent to put the foundation on blast for including Armstrong — who was 11 when she made the film — on their list. Armstrong isn't the only child actor to be nominated for the Razzies: Macaulay Culkin and Jake Lloyd, among others, have also been nominated (via Paste).
Referencing Sandra Bullock's move over a dozen years ago to have the sense of humor to show up in person to accept her award, The Independent wrote that Armstrong's nomination was nothing to joke about. "To nominate an Oscar winner, or someone with proven bankable success to their name, is acceptable; to highlight the performance of someone as young as 12 is not just tacky — it's fairly reprehensible," the outlet wrote.
As such, Wilson responded to the criticism with a written statement, saying in part, "The recent valid criticism of the choice of 11 year old Armstrong as a nominee for one of our awards brought our attention to how insensitive we've been in this instance. As a result, we have removed Armstrong's name from the Final Ballot that our members will cast next month."
The Razzies will no longer nominate performers or filmmakers under 18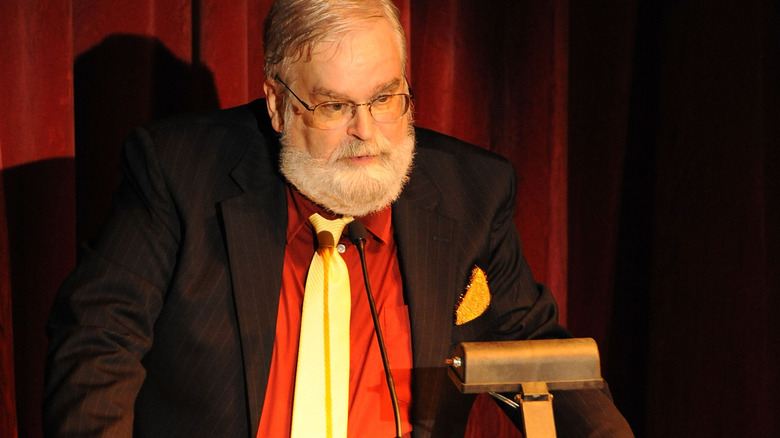 Allen Berezovsky/Getty Images
In addition to admitting their insensitivity over Ryan Kiera Armstrong's worst actress Razzie nomination, Razzie head John Wilson added in his statement, "We also believe a public apology is owed Ms. Armstrong, and wish to say we regret any hurt she experienced as a result of our choices." On top of that, Wilson promised that the Golden Raspberry Foundation his "learned from this lesson" and immediately instituted a new voting guideline to ensure no performers or filmmakers under 18 will be considered for the Razzies in the future.
"We have never intended to bury anyone's career. It is why our Redeemer Award was created," Wilson noted (via Variety). "We all make mistakes, very much us included. Since our motto is "Own Your Bad," we realize that we ourselves must also live up to it."
Armstrong currently stars in Nicolas Cage's new Western "The Old Way," and earned nothing but high praise for her performance from her Oscar-winning co-star in an exclusive interview with Looper. "The Old Way" follows an ex-gunslinger (Cage) as he brings his 12-year-old daughter on the trail to avenge a family tragedy, and along the way, both the gunslinger and his daughter — who suppress all emotions — learn to break out of their respective shells. "What was interesting and made it unique was, 'How do these two almost robots learn to love and love one another by the end of the movie?' I thought Ryan — in particular for her age — her ability, the depth, the complexity, [and] the nuance that she brought to that bit of a balancing act was remarkable, because you don't want to come off as a robot. You want the audience to feel for your character."