Jessica Jones Renewed For Season 3 On Netflix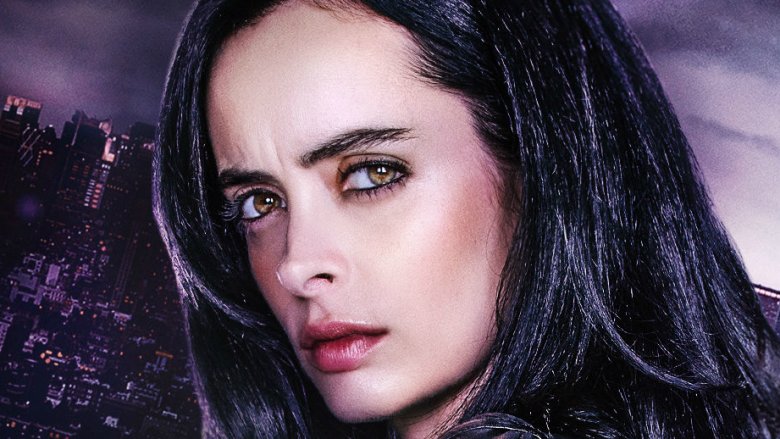 Marvel Television/Netflix
This post contains spoilers for Jessica Jones season two. 
Jessica Jones will be ordering another round.
The jewel of Netflix's Marvel Television shows will officially come back for a third season on the streaming service, according to an announcement reported on by Vulture.
At the end of the second season of Jessica Jones, the hard-drinking heroine played by Krysten Ritter was on the verge of settling down and maybe getting a healthy love life together after getting to the bottom of a long-standing personal mystery. 
Meanwhile, her potentially-former best friend Trish Walker was in the process of discovering a new set of super powers just as her relationship with Jessica reached its nadir, setting up the talk show host/former pop star for a nemesis turn with JJ in the now-confirmed third season.
The likeliest plot turn for the series going forward will be the evolution of Trish Walker's comic book alter-ego of Hellcat, an evolutionary possibility many have been floating since the character was introduced in season one.
The announcement of Jessica Jones' third season puts the superhero series in the same stratum as Daredevil, which is returning for its own third season sometime this year, and reuniting with Vince D'Onofrio's villainous Kingpin in the process.
One series that probably won't get to a third season on Netflix? That would be The Defenders, the four-way Daredevil/Jessica Jones/Luke Cage/Iron Fist teamup series which somewhat surprisingly reached fewer viewers than all other Netflix Marvel series to that date.
The second batch of episodes for Jessica Jones was released on March 8. No return date has been announced for the third season.