Marvel's The Defenders Might Not Return For Season 2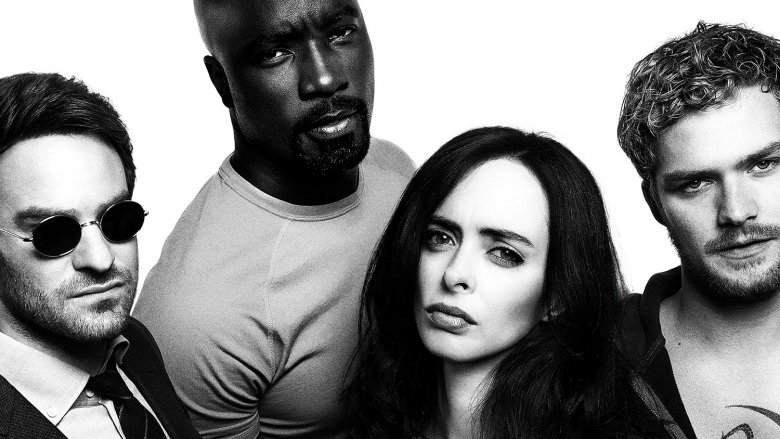 Netflix
Will The Defenders get back together for another season on Netflix? Jessica Jones star Krysten Ritter isn't so sure.
The first season of the Netflix ensemble series brought together Jones, Daredevil (Charlie Cox), Luke Cage (Mike Colter) and Iron Fist (Finn Jones), but it wasn't exactly a runaway success. According to Variety, the Defenders series premiere (which debuted last August) was the least-watched first episode of any Marvel series on the streaming service.
Netflix hasn't announced an official plan for a follow-up and Ritter told Vulture that she'd be down for another round, but it might never happen.
"I had a great time doing The Defenders and honestly, it was such a good experience that I would even do it again," she said. "I don't think we are doing it again. It was never intentioned to do it again, but, you know, if I was given another opportunity, I would."
Ritter said she's focused on her own Jessica Jones, which returns for a second season on March 8. "My heart is with my show because of the subject matter and because of the great drama that we get to do and the personal issues that we explore," she said. "For me, that is more the type of content that I enjoy as a viewer and as a performer. My heart is in Jessica Jones, but I did have a great time doing The Defenders with the guys. We had a good time. It is what it is."
Of course, it's possible that Marvel just has a lot going on. After Jessica Jones returns, there are new seasons of Daredevil, Luke Cage, Iron Fist, and The Punisher slated to arrive on Netflix through 2019. Meanwhile, Disney is launching its own streaming service in 2019 with plans for more live-action Marvel shows, but the current Netflix series are expected to remain where they are.