Jerry Bruckheimer Isn't Counting Tom Cruise Out For A Third Top Gun Film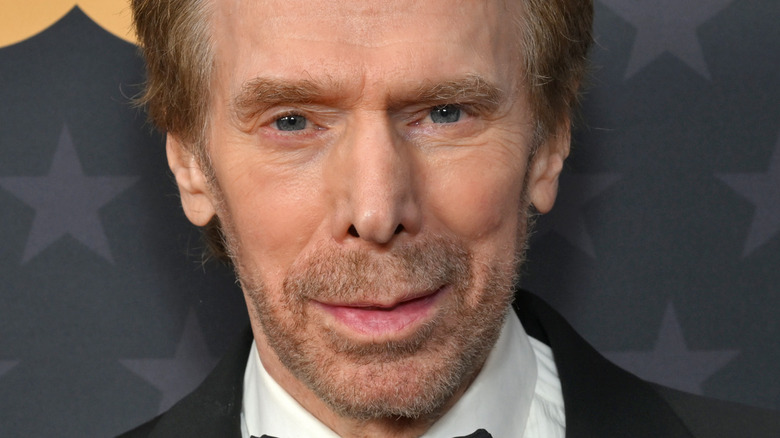 Michael Kovac/Getty Images
Hollywood held its breath yesterday when the 2023 Oscar nominations were announced, and while some might consider it a grave injustice its leading man wasn't recognized for his performance, Tom Cruise's "Top Gun: Maverick" did get a few nods here and there — and rightfully so. The runner-up for the biggest film of the year (via Box Office Mojo) that proved you really can't compete with James Cameron had considerable input in reigniting the engines in theaters following the pandemic and was just an absolute banger of a blockbuster.
Taking torch-passing to eye-watering heights at some moments in the long-anticipated sequel, "Top Gun: Maverick" was left as open as its predecessor, with our leading man flying off into the sunset. But what could that mean for the future? Might we see Cruise take to the air again somewhere down the line, with Miles Teller and company joining him for the ride? Heck, if Cameron is making a presumed three more trips to Pandora, why can't Maverick keep flying? Well, legendary producer Jerry Bruckheimer certainly thinks there's a chance.
Bruckheimer says 'you never know' when it comes to Top Gun 3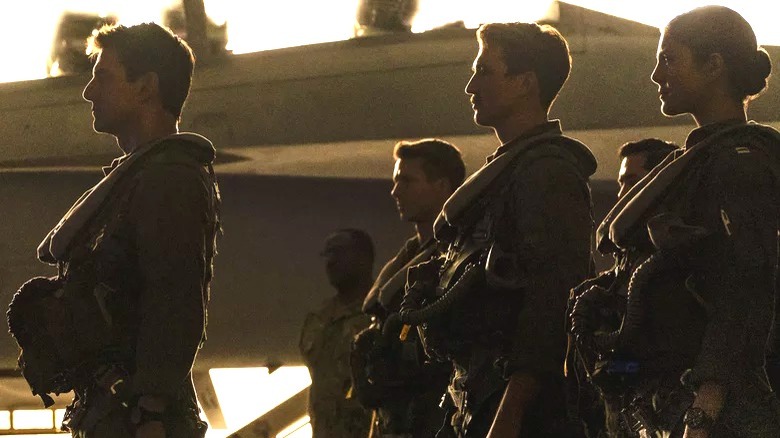 Paramount Pictures
TheWrap probed producer Jerry Bruckheimer, still riding the immense high of "Top Gun: Maverick" being nominated for best picture at the Oscars this year, over the odds of making another pass at the franchise. Given the sequel hauled in an incredible $1.5 billion (Box Office Mojo) and earned a near-perfect score on Rotten Tomatoes, it wouldn't be the wildest idea.
"A lot of people talk about it," revealed Bruckheimer. "But Tom is off doing two 'Mission: Impossible' movies and he's out there risking his life as he usually does, unfortunately. But we haven't had a discussion with him about it yet." While the last film took over three decades to launch, its frontman's schedule is the franchise's biggest issue right now. Besides two halves of "Mission: Impossible – Dead Reckoning" to get released, there's still the tiny task of Tom Cruise heading into space for his long-anticipated secret project that's also in the cards.
Even so, given the film's monstrous success, Bruckheimer isn't ruling the idea out if he can keep Cruise grounded long enough. "You always like to make movies that entertain audiences, if we can come up with a way to bring another one back, of course. Why wouldn't we?" he explained. "Look, it took us 35/36 years to get this one done. You never know."