The Real-Life Inspiration Behind Gilmore Girls' Stars Hollow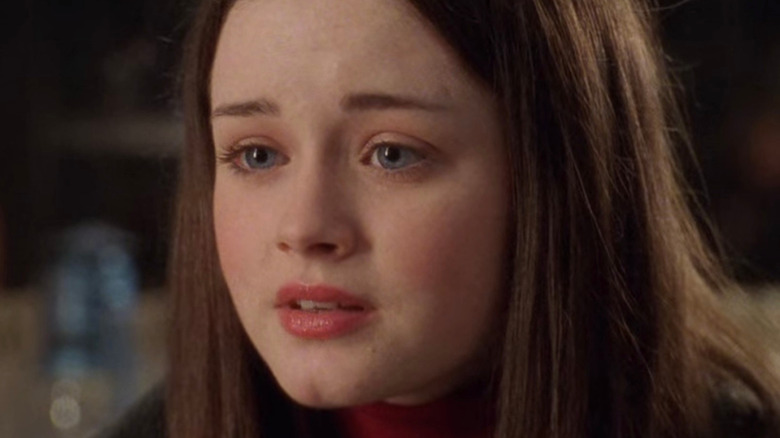 The WB
Aside from the characters we know and love, the touching mother-daughter relationship between Lorelai (Lauren Graham) and Rory (Alexis Bledel), the drama, the antics, and the snacks around them, "Gilmore Girls" would hardly have the same effect without the beauty of Stars Hollow. Stars Hollow was a picturesque escape; Lorelai runs away from home and ends up there, starting her life anew. The strong setting ties in perfectly with the great storylines and dialogue, and drew audiences in to enjoy the happenings of the Gilmores in their tiny, sweet little town.
Stars Hollow served as the perfect embodiment of a newer New England with beautiful, colorful fall leaves and a cozy, close-knit town that everyone was enviable of. It was the perfect refuge for young, single mother Lorelai, and let her grow up into the confident, hard-working woman she was always meant to be. It was a place for friends to fight and make up; it was home for the characters and viewers alike.
It's almost a shame that the town is fictional, but those that mourn it can feel comforted. If you've ever wanted to feel like a star in "Gilmore Girls" and share a coffee at Luke's, all you have to do is visit a certain Connecticut town.
Inspiration from an idyllic village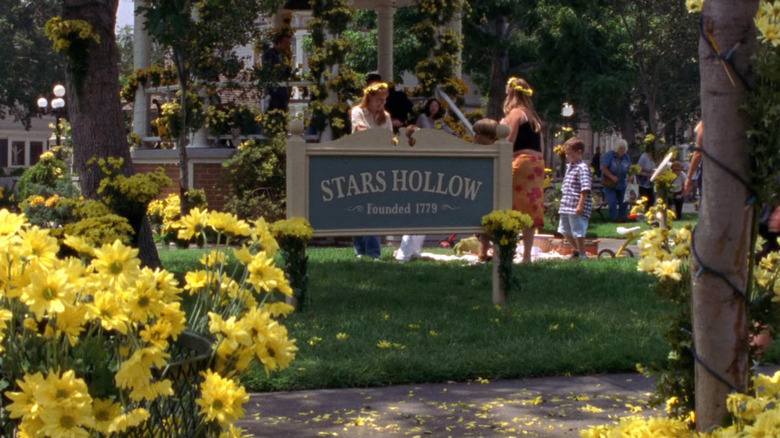 The WB
Amy Sherman-Palladino, the creator of "Gilmore Girls," conceived the idea and shape of Stars Hollow back in 2000 while driving through Connecticut with her husband on a family vacation (per Deseret News). The pair stopped and stayed at the Mayflower Inn in Washington, Connecticut which is still open to house guests today and has its own spa.
Sherman-Palladino fell in love with the atmosphere Washington, Connecticut offered. She loved the closeness and how everyone seemed to greet each other. At one of the diners, she and her husband even watched patrons serve themselves coffee when their waitress was busy. "There was a longing for that in my own life, and I thought — that's something I would really love to put out there." Not only was Washington, Connecticut responsible for the creation of Stars Hollow, but quite a few lines from the pilot stemmed from conversations Sherman-Palladino overheard during her stay. 
Though Stars Hollow is unfortunately a fictional place, Washington, Connecticut, and other towns Sherman-Palladino traveled though are close enough and are sure to capture some of that familial magic. Best of all, those who aren't sold on Stars Hollow's wacky traditions don't have to worry; they're completely fictional. In the end, Stars Hollow comes to be another version of home.