Gilmore Girls' Edward Herrmann Wasn't A Fan Of The Show's 80-Page Scripts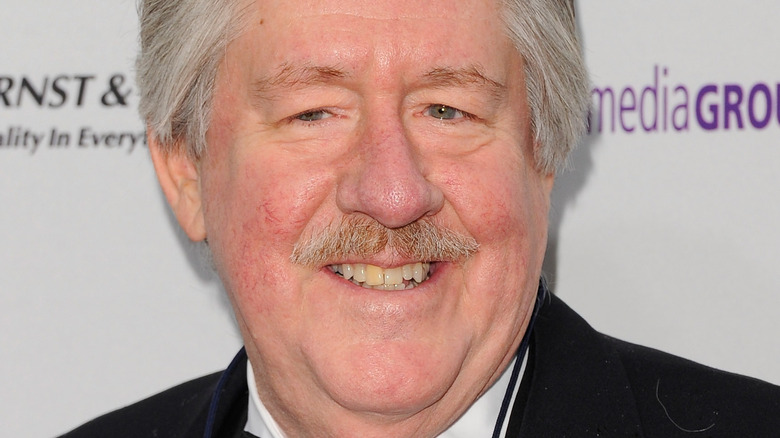 Andrew H. Walker/Getty Images
"Gilmore Girls" is remembered fondly for many reasons – its quirky characters, the idyllic New England setting, perfect for an Autumn rewatch, and the unending discourse about which of Rory's boyfriends was best, to name a few. But a large draw of the show was undoubtedly its quick pace, and Amy Sherman-Palladino's scripts were full of wit at a mile a minute. The show soon became notorious for how quickly the characters would talk, and "Gilmore Girls" was soon known for this banter, particularly between mother-daughter pairing Lorelai and Rory Gilmore (Lauren Graham and Alexis Bledel).
As pointed out by Vox, the rapid-fire pace of the dialogue acts as a throwback to the screwball comedies of Old Hollywood, but it also signifies how difficult it can be for the characters to have real conversations regarding their emotions, particularly Lorelai Gilmore, who often uses her quick wit and humor to deflect from uncomfortable situations.
With the quick banter becoming so central to the show's formula, the scripts were regularly 80 pages, which can sometimes be the script length of a feature film. With the cast having to learn more dialogue that had to be delivered with quick precision, this could take its toll on the actors. One such cast member who pointed this out was the late Edward Herrmann, who played Lorelai's wealthy father, Richard Gilmore.
Edward Herrmann said that delivering the dialogue on Gilmore Girls was 'tough'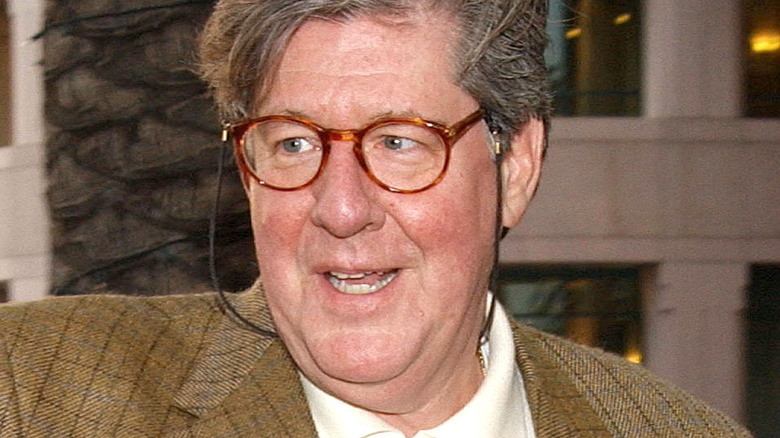 Vince Bucci/Getty Images
In an interview with A.S. Berman for his behind-the-scenes book The Gilmore Girls Companion, Edward Herrmann shared his thoughts on the show, his character, and those lengthy scripts. Herrmann said that what made the show's dialogue so difficult to deliver was not only the amount of dialogue, but how precise it had to be, leaving no room for error or even for ad libbing. "Amy insisted on crossing the t's and dotting i's, often to good effect, but sometimes to not such good effect, it made you concentrate. It really made you focus and not get sloppy, which was good." He added, "It was tough because the scripts were so long...So yes, there was lots of fast talking, and even for old pros like Kelly [Bishop] and myself, it was tough."
Looking back though, Herrmann understood why Sherman-Palladino's scripts required such concentration and specificity. "The lack of flexibility on that level was sometimes hard to take, but I can understand it in retrospect. When you have a project like that, that you're in control of, you want TOTAL control. Because there are so many people that want to take it away from you," he said.
Sadly, Herrmann passed away in 2014 and the Netflix revival, "Gilmore Girls: A Year in the Life" went on without him. Fiction mirrored reality in this case, as Richard Gilmore was also written as having passed away in the reboot.