CSI's Showrunners Thought Laurence Fishburne Was The 'Perfect Fit' To Play Dr. Ray Langston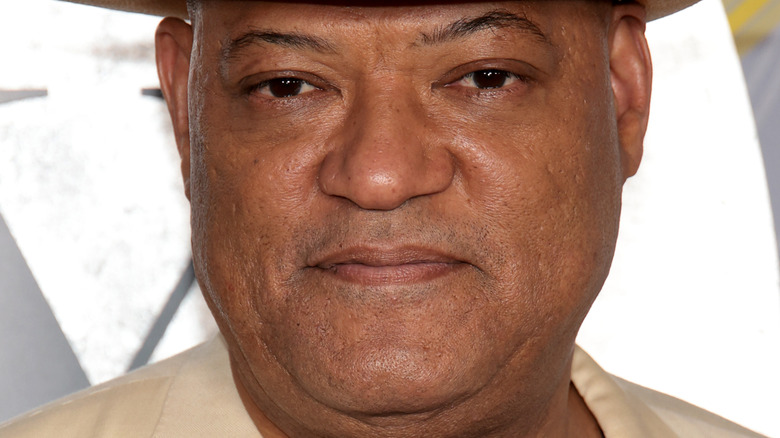 Dimitrios Kambouris/Getty Images
"CSI" fans had a hard time parting with the beloved Gil Grissom (William Petersen) after Season 9 of the procedural drama. A number of stars, including Laurence Fishburne and Ted Danson, stepped in during the show's later seasons to try to fill the leading man void left by Petersen. Fishburne perhaps had the tallest order, following immediately after Petersen's departure. Working in his favor, however, was beginning his run on the show while Petersen was still playing Grissom, allowing for a passing-the-torch moment. Fishburne met the challenge, and despite limited returns on viewership upon his arrival, he stuck with the show for two full seasons.
Fishburne played Dr. Raymond Langston, who is a family man with a calm demeanor and a pathologist-turned-college-speaker with a quiet intensity. Langston joined the team as a Level I CSI before rising to a Level II. He feared his genetic makeup, as he possessed a natural predisposition that he shared with serial killers. His worst fears came to light when right before Fishburne left the series, Dr. Langston killed a criminal who captured his wife. The actor admitted to never having watched the show before his hiring. Nevertheless, the "CSI" showrunners thought that Fishburne would be a perfect fit as the drama's new leading man. 
The producers picked their dream candidates, not knowing if they would agree to do the show
According to Movieweb, "CSI" executive producers Carol Mendelsohn and Naren Shankar — in 2008 — detailed the process of landing "The Matrix" star for the then-upcoming seasons. Mendelsohn said, "When you're casting a new role on a series, the first thing that happens is the casting people at CBS and internally always give you a list of names, which probably encompasses everyone that's ever acted." One can imagine that a mega-star like Fishburne must have been on that list. Keeping in mind the show's vibe, Mendelsohn contemplated who would be best to fill the role, but had to do so without knowing whether that actor would agree to do it or not. She noted, "We said Laurence Fishburne. Sometimes there's just magic and sometimes things are just meant to be and that's where we put our effort and here we are today."
Fishburne delivered the right amount of pensive drama in his previous performances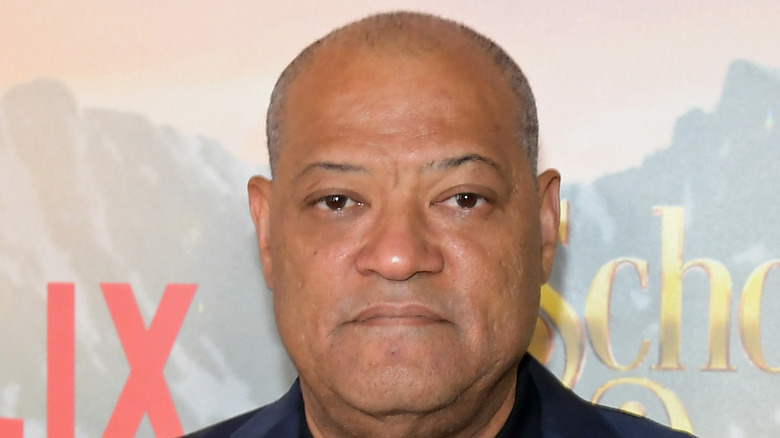 Charley Gallay/Getty Images
Carol Mendelsohn, Naren Shankar, and company on "CSI" caught Fishburne at the right time, as he was ready to make a jump back to TV after not working in that medium regularly since playing Cowboy Curtis on "Pee Wee's Playhouse" in the '80s and into the '90s. Shankar took into account the type of show "CSI" was before landing on Fishburne as the ideal candidate. Shankar said the show wasn't a shoot-em-up or a series that relied on explosions and noted that its episodes devoted time to characters pondering instead of action-based eye candy. He explained, "The quality that we were looking for was deep intelligence and Mr. Fishburne, when you look at his work, he's always brought that sensibility to the material that he's done and he was the perfect fit for 'CSI.'" A perfect fit he was indeed, as he stayed with "CSI" until Season 12, when he left the show. And Fishburne's post-Grissom era is generally well-regarded by fans.