The Real Reason Laurence Fishburne Left CSI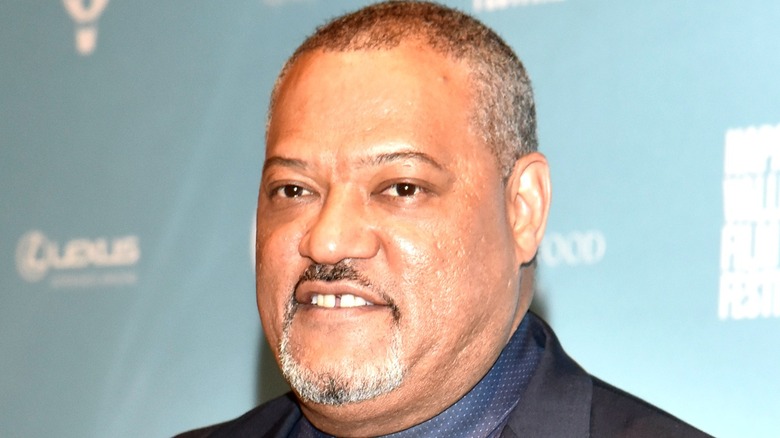 Tim Mosenfelder/Getty Images
With "CSI: Vegas" slated to premiere in less than a month, fans will be ready to welcome William Petersen's return to the role of Gil Grissom. The actor set the bar high for all future "CSI" leads to follow, so a revival without him wouldn't feel right for fans. But Petersen wasn't always around in the original "CSI" run. During the series' ninth season, Laurence Fishburne was introduced, and he initially guest-starred in "CSI" as Dr. Raymond Langston. The Oscar-nominated actor appeared alongside Petersen for a number of episodes before ultimately replacing him as the lead in 2009. Petersen chose to step away from "CSI" as a show regular to pursue other creative interests (via Reuters). He stuck to guest appearances for the rest of the series' life. With his star power, show producers thought Fishburne was the right choice to fill in the huge void Petersen's exit left.
By his admission in an interview for MovieWeb, Fishburne hadn't done a major weekly television series since the '80s in the iconic "Pee-Wee's Playhouse" where he played the pastel-sporting Cowboy Curtis. He said that he welcomed the change from film to television and was certainly up for the challenge. However, after two and half seasons on the series, Fishburne opted not to renew his contract for "CSI" and left in 2011. Some departures from successful TV shows are mired in controversy or animosity, yet Fishburne's exit was not only peaceful but even expected from the series' producers. So why did he leave the show?
The actor wanted to return to films full-time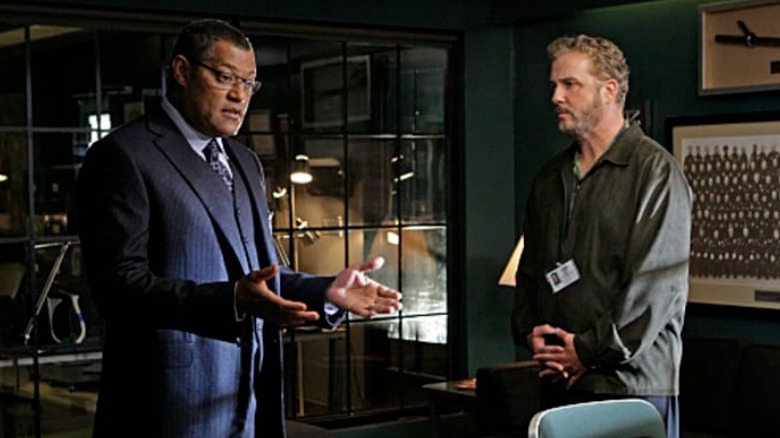 CBS
According to Deadline, Laurence Fishburne left "CSI" because he was epxected to return to acting in movies full-time again. It was also reported that due to his star power, none of the show's producers ever expected Fishburne to have a long tenure on the series, and when he opted to leave, it was of little surprise. The decision for Fishburne to exit could have also been amicable on the part of the show's producers and CBS. Despite his iconic roles like Morpheus in "The Matrix" and the initial buzz he might have brought to "CSI" when it was first announced that he was joining the series, Fishburne's time didn't increase ratings. Via Entertainment Weekly, the ratings for "CSI" continued to drop in the wake of Petersen's departure.
While Fishburne continued his film career with big appearances in "Man of Steel" and the "John Wick" sequels, it didn't stop the actor from returning to television. Following "CSI," Fishburne had success with series like "Hannibal" and "Black-ish." Per Next TV, the actor gave insight into his desire to still act in television while speaking at the 2021 SCAD aTVFest. He compared the experience to how artists choose to work with different tools and methods.
"It's just a different medium," he said. "I'm an artist, and like any artist, they work in pencil, and they work in watercolor, or they can work in oil. It's just a different medium. It's all acting. It's all like painting or drawing or sketching."