Gong Li, Jet Li Cast In Disney's Live-Action Mulan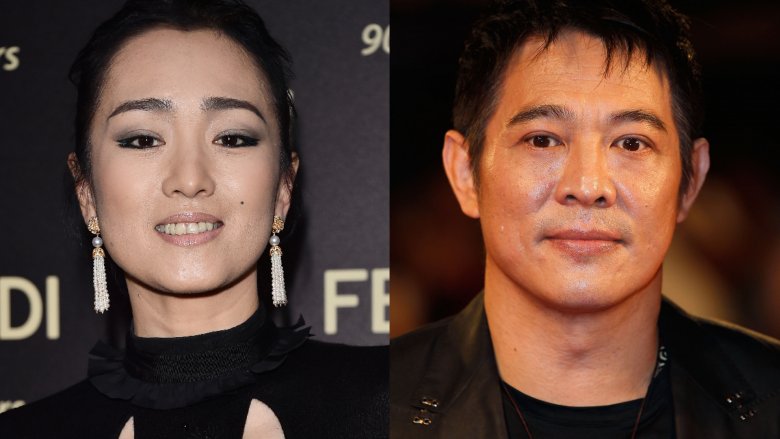 Getty Images
Disney's live-action Mulan movie has just scored two of China's biggest stars. 
The Hollywood Reporter announces that Gong Li and Jet Li have been tapped to join the upcoming reimagining, with Gong confirmed to star as the film's central villain and Jet in final negotiations to play the emperor of China. 
Considered one of China's premiere actresses, Gong Li takes on a role in the new Mulan not seen in the cartoon classic. Where the '90s version featured Shan Yu, the leader of the Huns, as its primary antagonist, the live-action take will see Gong's "powerful witch" character cause Mulan the most trouble. 
Since debuting as Jui'er in 1987's Red Sorghum, Gong Li has gone on to star in a number of Zhang Yimou's films, including The Story of Qiu Ju, Raise the Red Lantern, Curse of the Golden Glower, and Coming Home. She also pulled in additional praise for her performance in Farewell My Concubine, and acted in English in Miami Vice, Memoirs of a Geisha, and Hannibal Rising. 
Jet Li, who rose to fame in Asia with appearances in film series like Shaolin Temple and Once Upon a Time in China before making his Hollywood debut in Lethal Weapon 4, will star opposite Liu Yifei (also known as Crystal Liu) as the titular Mulan, who disguises herself as a man in order to enlist in the military so her elderly father doesn't have to. Like in Disney's 1998 animated Mulan, the emperor of China Jet Li plays will "order the mobilization of troops via the conscription of one male from each household." 
Jet Li's other credits include Zhang Yimou's Hero, Peter Ho-Sun Chan's The Warlords, and Andrzej Bartkowiak's Romeo Must Die, as well as The One, The Forbidden Kingdom, Kiss of the Dragon, Unleashed, The Mummy: Tomb of the Dragon Emperor, and all three entries in the Expendables film franchise.
In addition to Gong Li and Jet Li joining the cast, Chinese-Vietnamese actress Xana Tang has also been added to the roster. The New Zealand-based starlet will portray Mulan's sister, a character not seen in the animated film but created specifically for the live-action refresh. Tang has appeared in the Australian series Dead Lucky and The Letdown.
Gong Li, Jet Li, and Tang's casting announcements follow after Donnie Yen was confirmed to star as Mulan's mentor, Commander Tung. Many will recognize Yen from his work in the Ip Man franchise as well as his role as the Rebel warrior Chirrut Îmwe in Rogue One: A Star Wars Story.
Directed by New Zealander filmmaker and screenwriter Niki Caro (Whale Rider, The Zookeeper's Wife), the live-action Mulan movie will open in theaters on March 27, 2020. The film is scheduled to begin production in August in China and New Zealand.