Disney Finds A Star For Its Live-Action Mulan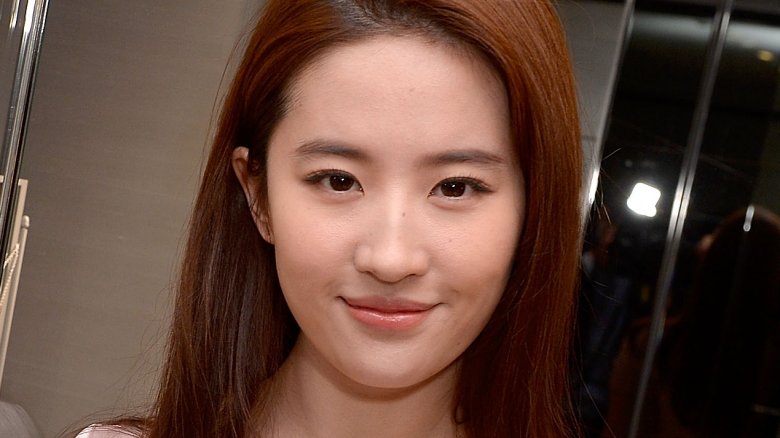 Getty Images
Disney is finally getting underway with their live-action adaptation of Mulan. According to The Hollywood Reporter, the studio has cast Chinese actress Liu Yifei, also known as Crystal Liu, in the title role for the upcoming film, which is set to be directed by The Zookeeper's Wife's Niki Caro.
Liu is one of China's most popular actresses, beginning her career in 2002 with The Story of a Noble Family and breaking out with her role on the TV series The Return of the Condor Heroes. Nicknamed "Fairy Sister" due to her innocent persona, Liu's other notable roles include The Four trilogy, Ip Man 3, The Chinese Widow, Never Gone, The Assassins, and the English-language The Forbidden Kingdom and Outcast.
Although it's still up in the air whether or not the live-action film will be a musical, Liu has the singing chops, signing a deal with Sony Music Entertainment Japan in 2005 and releasing two albums, Liu Yifei and All My Words. Outside of acting and signing, Liu has also worked as a brand ambassador for Dior, Tissot, Garnier, and Pantene. 
Like the casting search for the leads in Disney's live-action Aladdin, the search for Mulan was extensive, lasting for a year, spanning over five continents, and featuring nearly 1,000 candidates. Casting directors were looking for someone who had "credible martial arts skills," spoke fluent English, and, most importantly, had "star quality." In Liu, they're said to have found the "complete package."
The movie will be based on the 1998 cartoon, which starred Ming-Na Wen, Eddie Murphy, and BD Wong. That film earned Golden Globe nominations for best original score and best original song, as well as an Academy Award nomination for best original music. The movie was a box office success, earning $304.3 million worldwide, and has since become a classic.
The live-action Mulan is expected to hit theaters at some point in 2019.