Disney Delays Live-Action Mulan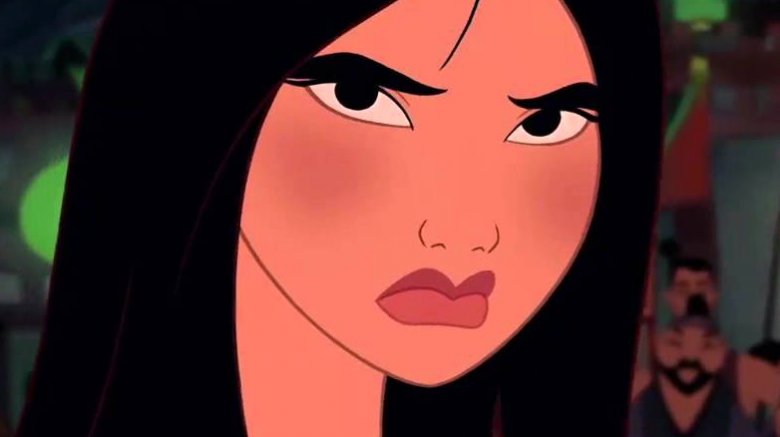 Disney
In the words of Eddie Murphy's anthropomorphic red dragon Mushu, "Dishonor! Dishonor on your whole family, dishonor on you, dishonor on your cow..."
Per Deadline, Disney has delayed the release of its live-action Mulan reboot, pushing it back from November 2, 2018 to March 27, 2020. 
New Zealander filmmaker and screenwriter Niki Caro, known for helming the 2002 family drama Whale Rider, is attached to direct the new Mulan, which reimagines Disney's 1998 animated classic in a whole new light. Chinese singer-actress Liu Yifei (also known as Crystal Liu) is set to star, taking on the titular role of the princess-turned-warrior based on the Chinese legend of Hua Mulan. Liu is one of the most popular actresses in China, having broken into the entertainment industry with her performance in the television series The Return of the Condor Heroes. Her sweet demeanor and innocent persona have earned her the nickname "Fairy Sister," a reputation that, when paired with her talents, has helped her land parts in Ip Man 3, Never Gone, The Assassins, Outcast, and The Forbidden Kingdom. 
Shifting Mulan back a year and a half is one thing, but Disney delivered an even harsher blow to another of its planned movies: Noelle. Starring Anna Kendrick, the movie (previously titled Nicole) is billed as a female take on the Santa Claus mythos, and was originally slated for release on November 8, 2019. Unfortunately, Disney has now completely removed the film from its release schedule. 
In happier news, the studio confirmed a truckload of dates for untitled films through 2023. These new dates include two live-action Disney movies coming in 2019, two other live-action Disney entries dated for late 2020, two untitled Marvel flicks set for 2021 (plus another two in 2022), three live-action Disney ventures arriving in 2022, and a final live-action Disney pic slated for early 2023. The laundry list of release updates also accounts for the changed launch of Avengers: Infinity War, which just got moved up from May 4 to April 27 of this year.