Whatever Happened To Dr. Erica Hahn From Grey's Anatomy?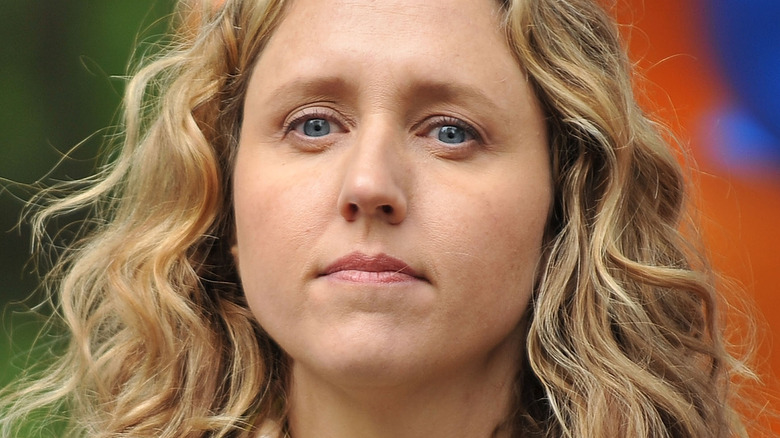 Slaven Vlasic/Getty Images
"Grey's Anatomy" has been on the air for 19 seasons, so the show has seen many TV doctors come and go. In the early seasons of the ABC medical drama, Dr. Preston Burke (Isaiah Washington) ruled the cardiothoracic surgery department at Seattle Grace Hospital. But he soon found a rival in Dr. Erica Hahn (Brooke Smith) from nearby Seattle Presbyterian. The rival docs fought over a donor's heart, and the skilled female surgeon was later brought in to perform one of Burke's surgeries when he could not.
As fate would have it, Dr. Hahn's character was introduced in 2006 just as Washington was having real-life problems. While Dr. Hahn was a recurring thorn in Burke's side, in 2007, the controversy between "Grey's Anatomy" stars Washington and Patrick Dempsey and a homophobic slur got Washington fired. Burke was written out of the show, and Dr. Hahn was named Head of Cardiothoracic Surgery at Seattle Grace Hospital, a move that Smith felt was a no-brainer. "I didn't really think it was going to work out," Smith told The Daily News of Newburyport of her initial casting (per People). "It made perfect sense to me as a character. When Burke left, if the chief offered me that position, I would definitely take it."
But Dr. Hahn only lasted 25 episodes on "Grey's Anatomy" before she, too, disappeared.
Brooke Smith hinted that her character's same-sex romance may have backfired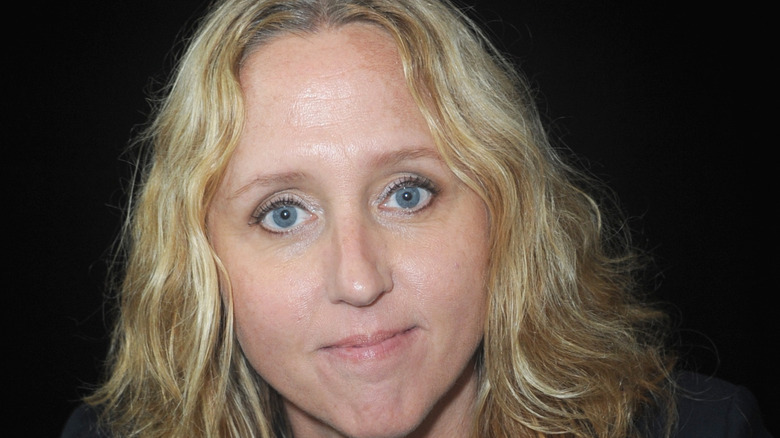 Albert L. Ortega/Getty Images
Brooke Smith was let go from "Grey's Anatomy" in 2008. In an interview with Entertainment Weekly, she hinted that her character's sexual awakening and an unexpected romance with female doctor Callie Torres (Sara Ramirez) may have contributed to her fall. Smith noted that her ouster came after she shot a scene about Dr. Hahn's sexual revelation and was told it was "one of the best" scenes to have ever been filmed on the show. "I was surprised and disappointed when they just suddenly told me that they couldn't write for my character anymore," she said. "I was really, really shocked. I was floored when they told me."
In a statement, showrunner Shonda Rhimes explained that "Sara Ramirez is an incredible comedic and dramatic actress and we wanted to be able to play up her magic. Unfortunately, we did not find that the magic and chemistry with Brooke's character would sustain in the long run."
In an interview with The Hollywood Reporter, ABC's entertainment president Steve McPherson was blunter. "The character was not working for us, and the relationship was not working for us," he said.
Brooke Smith has moved on from Grey's Anatomy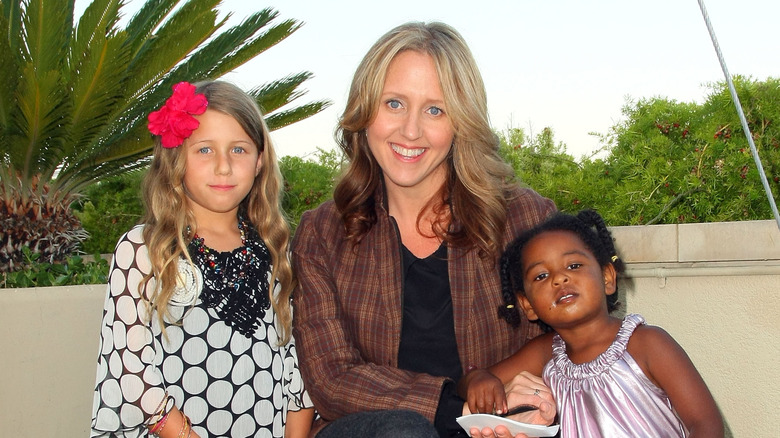 Victor Decolongon/Getty Images
Brooke Smith told People that her mom worked as a publicist, so she was "always acting," even as a kid. And despite her relatively short tenure on "Grey's Anatomy," Smith continued her career following her firing. Her IMDb resume lists post-"Greys" credits on "Criminal Minds," "Law & Order," "American Horror Story," and Showtime's "Ray Donovan." More recently, she had a multi-episode stint on "Big Sky," and she appeared in the 2022 TV miniseries "Class of '09."
Smith is also a mom. In 2008, just as her time on "Grey's Anatomy" ended, Smith and her husband, cinematographer Stephen Lubensky, adopted their second child, a baby girl from Ethiopia, according to People.
In December 2022, Smith went in another direction when she published "Sunday Matinee," a photo book that pays tribute to the 1980s New York hardcore punk rock scene. Smith told No Echo that it's not so unusual that she went from the hardcore scene into a traditional acting career. "Parris Mayhew was the guitarist for the Cro-Mags, and now he's a Steadicam operator! And Dito Montiel used to hang back in the day, and he became a director," she said, adding that her friend, Josh Brolin, also followed the hardcore music scene before becoming a full-time actor.