What Has Isaiah Washington Been Doing Since Leaving Grey's Anatomy?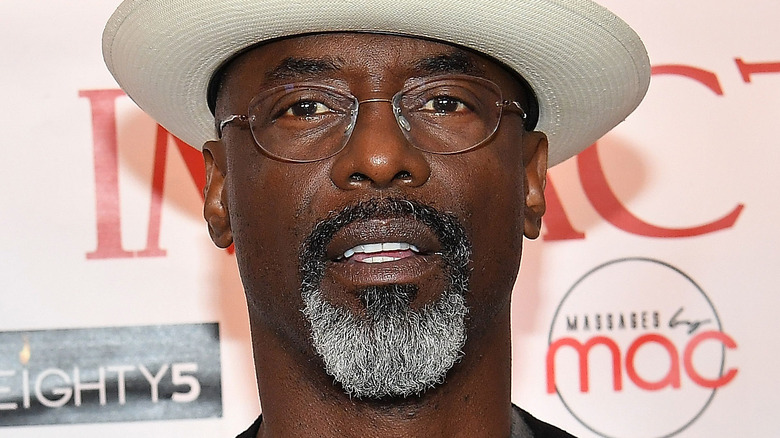 Paras Griffin/Getty Images
Fans may remember Isaiah Washington for playing the funny, but insanely stubborn and more-often-than-not arrogant cardiothoracic surgeon Preston Burke on "Grey's Anatomy." Burke was the head of cardiothoracic surgery at the Seattle Grace Hospital and was one of the big recurring characters in the first three seasons of the show. His future as a surgeon was put in jeopardy when he developed a tremor following a gunshot injury, but Burke was able to overcome it with the help of Cristina Yang (Sandra Oh).
Burke soon became Cristina's love interest, and while marriage was in their future, Burke ultimately left her at the altar in the last episode of Season 3. Their separate ambitions were too powerful, and Burke felt that he wasn't what she wanted.
Burke returned in Season 10 as the founder of the Klausman Institute for Medical Research. Married and with two children, Burke worked with Cristina again until he asked her to take over his role to move closer to his wife Edra's family in Milan. Since then, Burke has been absent from the medical drama.
Since Washington's last appearance on Grey's Anatomy was back in 2014, he's been up to a lot. Here are some of his more recent roles since he last played Preston Burke.
He played Chancellor Thelonious Jaha on The 100
Fans of the sci-fi television series and book series "The 100" will be familiar with Isaiah Washington's performance of Chancellor Thelonious Jaha, the final chancellor in charge of the Ark, the space station where humanity has lived following the apocalypse. Washington played Thelonious Jaha in the first five seasons until the character died from blood loss.
When CW's "The 100" opens, the Ark, which was once a haven for humans escaping the inhabitable Earth, is starting to become unsuitable. This devastation then leads to a group being released back onto Earth to find an alternative. There is limited space and increasingly limited supplies to accommodate the growing population, which resulted in Thelonious making somewhat erratic decisions. Not only does he send 100 juvenile delinquents to Earth (where they will more likely than not, die), he is responsible for executing many people.
The role of Thelonious is somewhat different compared to the overly confident, gritty doctor of "Grey's Anatomy." Thelonious was a noble leader, responsible for some difficult decisions that involved sacrifices for the greater good of all inhabitants on Ark. While some of these decisions looking back weren't the best, Thelonious did want the best for the future of humanity and in that attempt, made many mistakes and unnecessarily cruel measures to keep the society in line. 
Directing and Kitchen Talk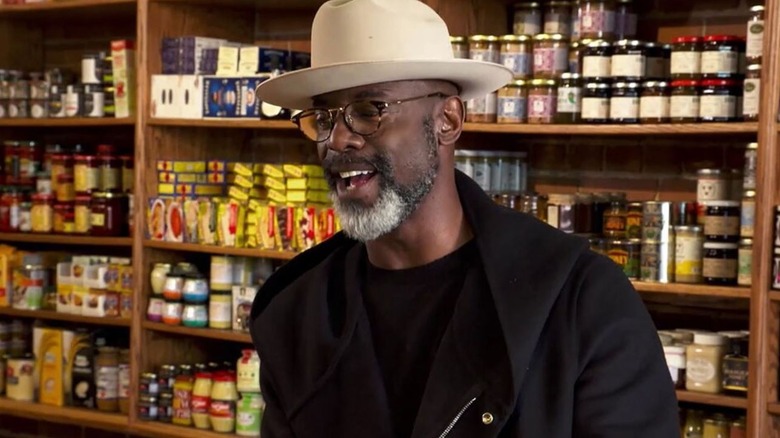 While Isaiah Washington has been a guest star on multiple TV shows and in TV movies since leaving "Grey's Anatomy", he's been able to experiment in some other interesting roles outside of being the one behind the camera.
In 2020, the actor hosted Fox Nation's "Isaiah Washington: Kitchen Talk," a traveling kitchen show. In a Fox press release, Washington was most excited about the role because it enabled him to show people "who I am, as opposed to a character that they lost, for whatever reason, and let[ting] me get to the heart of what people are thinking." The star went on to say that he doesn't want to be known exclusively for his stint on "Grey's Anatomy."
Another unique addition to Washington's filmography is the upcoming Western thriller "Corsicana", which was directed by Washington. He and Robert Johnson co-wrote the screenplay and storyline. Washington also has a role in the film as the main character, Bass Reeves, who teams up with his former partner to stop a group of killers in Corsicana, an oil-rich town in Texas.
It can't be denied that Washington has been very busy since "Grey's Anatomy", and fans have many more options to check him out in if they want to see more.