It Sounds Like That Madonna Biopic Starring Julia Garner Isn't Happening After All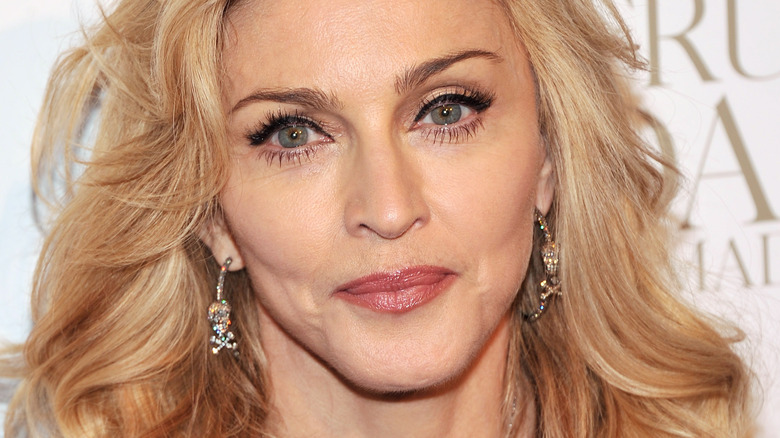 Stephen Lovekin/Getty Images
Ever since news broke in June that Emmy-winning actress Julia Garner was going to fill the role of Madonna in a movie biopic directed by the Material Girl herself, the Internet has been squirming in anticipation. Though the project was announced in 2020, the film continued to undergo production developments — with multiple writers, including Madonna herself, providing passes at the script. When Garner won the role of the pop icon over fellow young actors like Florence Pugh and "Euphoria" star Alexa Demie, it seemed like the project was finally taking off.
But then the rumors started. Madonna announced an international tour last week and quickly sold out concerts in New York and London, prompting speculation that she would scrap her latest directing initiative. And sure enough, it seems that her Garner-led biopic is now off the table. Variety just broke the news that the movie has halted development at Universal Pictures.
The biopic has gone on indefinite hiatus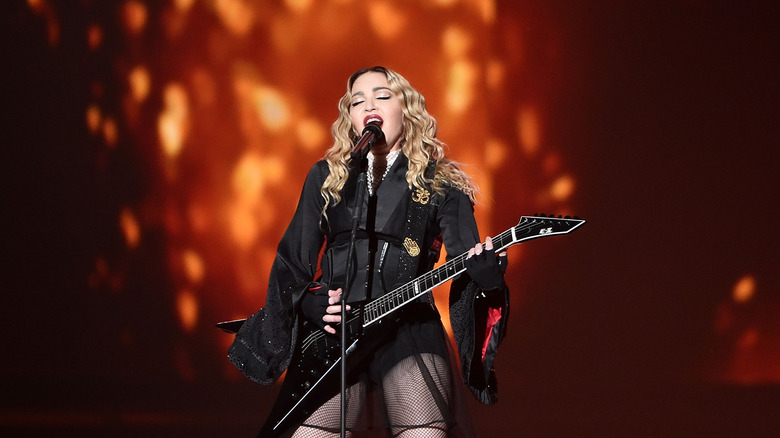 Paras Griffin/Getty Images
As Madonna, 64, will soon be occupied by her world tour, it makes sense that she would want to shift her focus away from a huge new directing venture. That doesn't mean that the project is dead in the water, though: insiders are telling Variety that Madonna still eventually plans to make a movie about her life.
The development is surely sad news for Julia Garner, however. The actress, who just won a third Emmy for her work on "Ozark," nabbed her role in Madonna's movie only after completing hours-long choreography and acting sessions, often with Madge herself. Neither Garner nor Madonna has commented on the news yet.
The unnamed biopic would have been Madonna's third directing job, after 2008's "Filth and Wisdom" and 2011's "W.E.", both of which were trashed by critics. Now, the world will have to wait to see if the third time will, in fact, be the charm.