The Truth About The Brutal Madonna Audition Process For Her Upcoming Biopic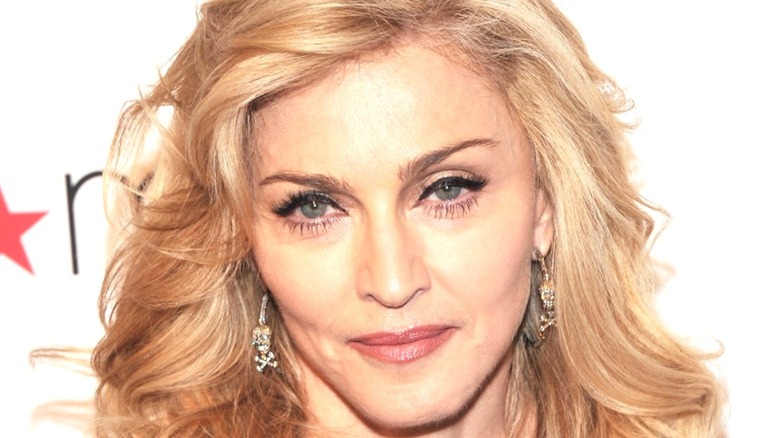 Stephen Lovekin/Getty
A number of actors can attest to how much of a grueling process it can be to take on the role of a music icon. The likes of Rami Malek as Freddie Mercury, Jennifer Hudson as Aretha Franklin, and Jamie Foxx as Ray Charles, are just a few that have braved the big screen as beloved musicians and have earned praise for their efforts. Now the life of another groundbreaking star is set to appear in cinemas, as reports reveal auditions are underway for the upcoming biopic detailing the life of the legendary Madonna. And even though there are a handful of favorites rumored to be in the running, it seems that the trials are proving to be a bit more demanding than the usual auditions you might hear about.
According to The Hollywood Reporter, sources have revealed just what is being asked for those that think they can take on the life of one of the most groundbreaking talents in music history. Venturing outside the usual routine of a screen test and a polite, "we'll be in touch," it turns out taking the mantle of Madonna is more akin to an extreme "American Idol."
Julia Garner and Florecence Pugh may be going through 11-hour trials for Madonna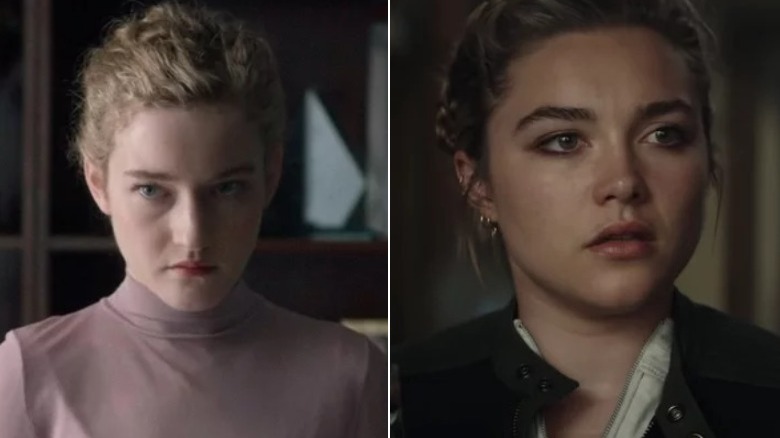 Bleecker Street/Marvel Studios
Sources have revealed that the "auditions" for the as yet-to-be-titled Madonna movie have consisted of 11-hour trials to see if they've got the stuff. These consist of "choreography sessions with Madonna's choreographer, after which there are choreography sessions with Madonna, herself." The pressure cooker doesn't stop there, either. After that, "there are callbacks, which consist of readings with Madonna, as well as singing auditions with the superstar."
So far, the likes of Julia Garner ("Ozark") and Florence Pugh ("Black Widow") are some of the top contenders supposedly in the running for the part, alongside "Euphoria" actor Alexa Demie, who plays Maddy on the HBO show. Other players in consideration are Emma Laird ("Mayor of Kingstown"), Bebe Rexha, Sky Ferreira, and Odessa Young ("Mothering Sunday"). The checklist for the coveted character piece is brutal, with the source telling The Hollywood Reporter that "you have to be able to do everything," confirming that those that aren't able to Vogue need not apply.
Reports suggest that the film will focus on Madonna's 1990 tour, Blonde Ambition, and as a result, will require the winning choice to go through the checklist of being at the required level for the numerous set pieces that will involve singing and dancing. Fingers crossed that whoever fits the bill has the capability — and something special — should the part get offered. Like a prayer, maybe?