Shrinking Star Jason Segel Comments On Harrison Ford's Surprising Comedic Chops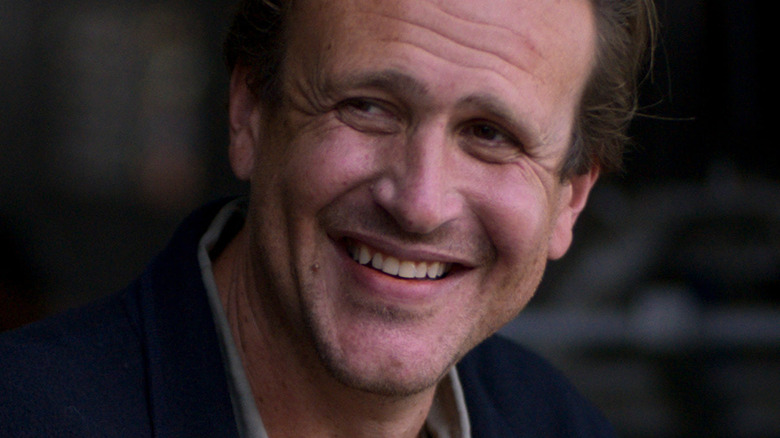 Apple TV+
One of Hollywood's most coveted actors, Harrison Ford is best remembered for his appearances in genre staples like "Star Wars" and "Indiana Jones," two franchises he's continued to be a part of well into the 2010s. It would be unfair, however, to simply peg the Oscar-nominated actor as a franchise pony. Ford has lent his talents to a wide variety of genres and projects, which include the dramatic "Witness," the sci-fi classic "Blade Runner," and the action-packed "The Fugitive."
While Ford is no stranger to television (remember the "Star Wars Holiday Special"?), the star hasn't made a major appearance on the medium in decades. 2022 changed that with Ford nabbing the lead role in the "Yellowstone" spin-off "1923." Now, the actor is set to join "How I Met Your Mother" star Jason Segel for Apple TV+'s dramedy "Shrinking." Ford's characters, particularly Han Solo and Indiana Jones, are known for their quick wit and infectious charisma. While he's played comedic roles in the past, Ford's costar couldn't help but gush about how easily the veteran actor was able to flex his comedic chops.
Jason Segel felt outmatched by Harrison Ford's comedic skills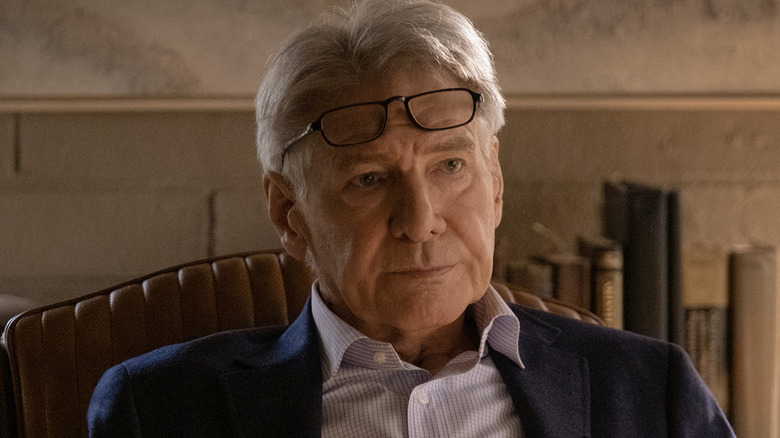 Apple TV+
"Shrinking" follows Jimmy Laird (Segel), a frustrated therapist who decides to finally tell his clients what he really feels about them and their situations. While his honesty is commendable, it puts his relationship with his clients and career in a threatening position. Ford joins him as Dr. Paul Rhodes, another therapist who helps Laird deal with his ongoing issues. A comedic veteran himself, Segel recently expressed to The Herald just how blown away he was by working with Ford.
"There is a ton Harrison Ford has over me, including raw masculinity," Segel said. After mulling it over, Segel realized that his experience with comedy was a super-weapon and that he could be funnier than Ford. "So I had this thought, like OK – this guy may be a potentially much, much better actor than I am, and a much more heart-throbby kind of man, but I want to be funnier than Harrison Ford."
This, to Segel's surprise, wasn't the case when it came time to roll cameras. "And then this guy turns out to be hilarious! And so you're just kind of outmatched at every turn by Harrison Ford," Segel told the outlet. It looks like Ford's jokes really made an impression on critics, as "Shrinking" is receiving heaps of praise from critics ahead of its release on January 27, 2023.