Harrison Ford Says His 1923 Character Is Unlike Any Other He Has Played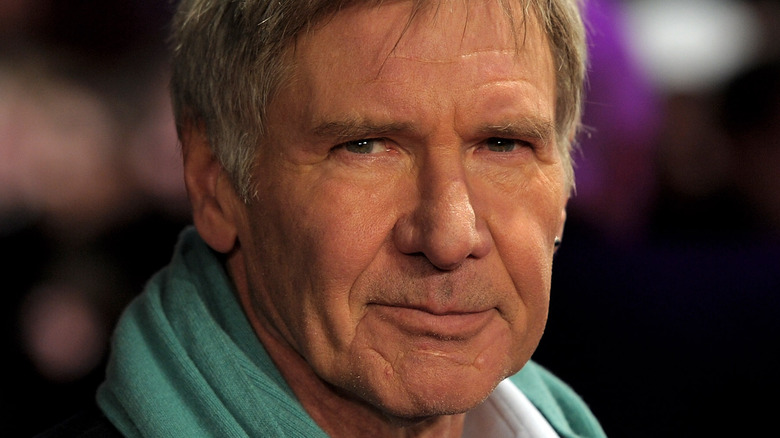 Ian Gavan/Getty Images
Harrison Ford has a resume that would make any other actor envious. He's spearheaded multiple franchises, both as the titular character in the "Indiana Jones" series and then as Han Solo in multiple "Star Wars" films. He's played Rick Deckard in "Blade Runner" and its long-gestating sequel "Blade Runner 2049." And that's not even mentioning his great work in standalone movies like "Witness," "The Mosquito Coast," and "The Fugitive," to name a few. 
The actor's not slowing down in the slightest, even now that he's in his 80s. He continues to appear as his most iconic characters, reprising his role as Han Solo in "Star Wars: The Rise of Skywalker," and in 2023, he'll return as the most famous archaeologist/professor in the world with "Indiana Jones and the Dial of Destiny." For now, audiences can see him in another franchise, namely "1923," which is a spinoff of the iconic "Yellowstone" series. Ford plays Jacob Dutton, an ancestor of John Dutton (Kevin Costner) from "Yellowstone." While Ford has clearly been around the block a few times, he recently spoke about how Jacob Dutton is unlike any character he's played before. 
Harrison Ford values Jacob Dutton's complexity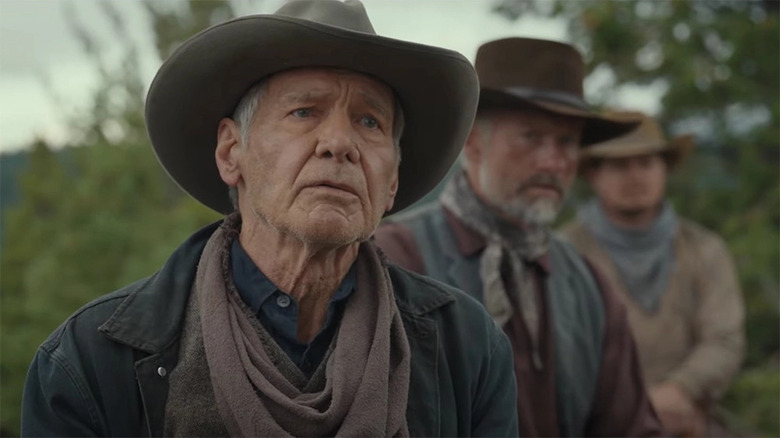 Paramount+
Harrison Ford sat down with Yahoo Entertainment to talk about his current life and his time filming "1923." As it turns out, Ford has experience being a rancher in real life, seeing how he owns a decent chunk of property in Jackson, Wyoming. No doubt it played a role in his wanting to step into the shoes of Jacob Dutton; as he puts it, "I don't raise cattle on it, but I am the steward of that little chunk of nature and it's full of wildlife, streams and woods. I enjoy being there."
Ford went on to talk about his newest character, and despite having a lengthy resume with plenty of iconic characters, he mentioned how there's something special about Jacob. "I haven't played a character like this ever," Ford said. "The complexity and his moral journey in terms of the decisions he has to make are complicated and interesting. I want audiences to see the struggle of a determined man in specific circumstances." Jacob will certainly go through the wringer throughout "1923," especially seeing how he has to handle numerous threats to his ranch, from insects to an oncoming economic depression. 
"1923" also reunited Ford with his "Mosquito Coast" co-star Helen Mirren, who plays Jacob's wife, Cara. With those powerhouses of talent, it's no wonder "1923" had exceptional viewership numbers, becoming the biggest Paramount+ debut ever.