Critics Heap Praise On Harrison Ford And Jason Segel Series Shrinking Ahead Of Its Release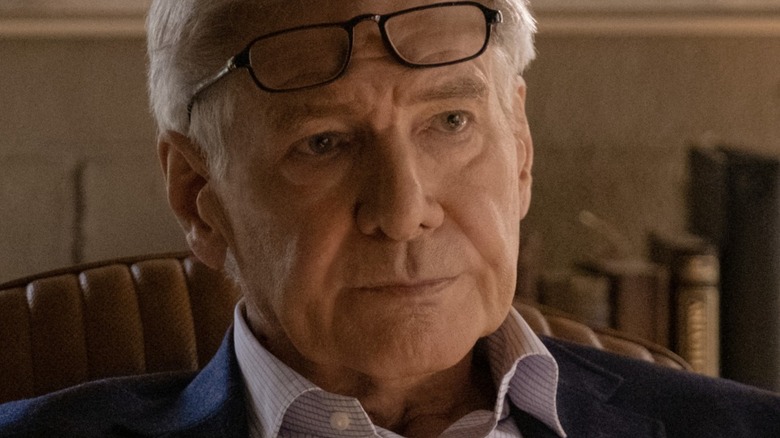 Apple TV+
After Apple TV+ forged ahead with the therapist-driven true story "The Shrink Next Door," the streaming platform is at it again. Instead of Paul Rudd's unethical and insidious portrayal of Dr. Ike, "Shrinking" takes therapy in the opposite direction. Created by "Scrubs" producer Bill Lawrence, the series is a comedic look at one of the worst things a person can go through (via Deadline). Jason Segel stars as Jimmy, a therapist who struggles with grief after the untimely death of his wife. Processing his emotions while seeing his patients seems like a recipe for disaster, but it has interesting consequences.
Instead of following typical procedures, Jimmy tells his patients what he actually thinks, and through this unconventional style, he learns to live again. True to the Lawrence brand, the series seems to meld humor with the pain of real life. It also stars is Harrison Ford, who stretches his television muscles after appearing as fan-favorite Jacob Dutton in "1923." "Shrinking" appears to have everything going for it, and critics agree.
The actors are the standout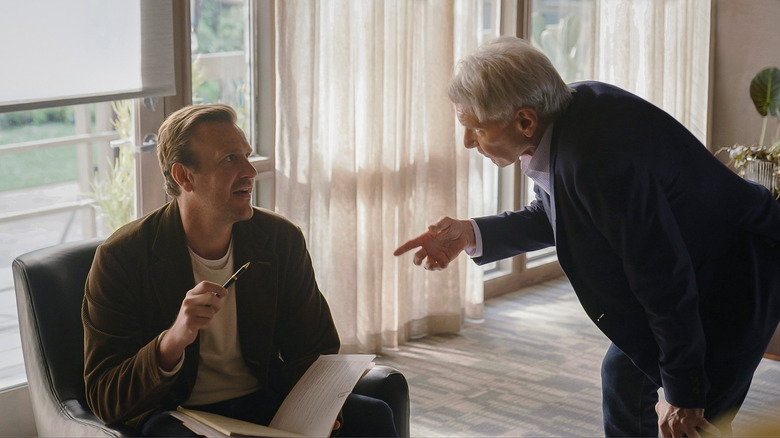 Apple TV+
With even a cursory understanding of "Shrinking," the concept alone starts out strong. Like his patients, Jimmy wants and needs to change, even if it isn't that easy. His grief impacts his relationship with his daughter Alice (Lukita Maxwell) and his coworker Phil (Harrison Ford). 
Before the show airs, critics are commending the actors for their performances. Collider celebrates Ford's inclusion, stating there has been no role for him recently that is like this one. His handling of comedy and Phil's diagnosis of Parkinson's makes his performance surprising yet genuine.
Jason Segel is also getting praise. He has a talent for eliciting laughter, from his breakout on "Freaks and Geeks" to his tenure on "How I Met Your Mother." Collider hasn't been the only outlet that noted his prowess in the upcoming series. Hidden Remote praises the depiction of mental health and Segel's performance. For those who've previewed this series, there seems to be unabashed delight all around.
"@brettgoldstein, @VDOOZER and @jasonsegel created a hilarious yet very poignant show that had me laughing and crying at the same time," BSL wrote on Twitter. "Harrison Ford gives one of my [favorite] performances in recent memory."