Avengers: Infinity War First Reactions Are In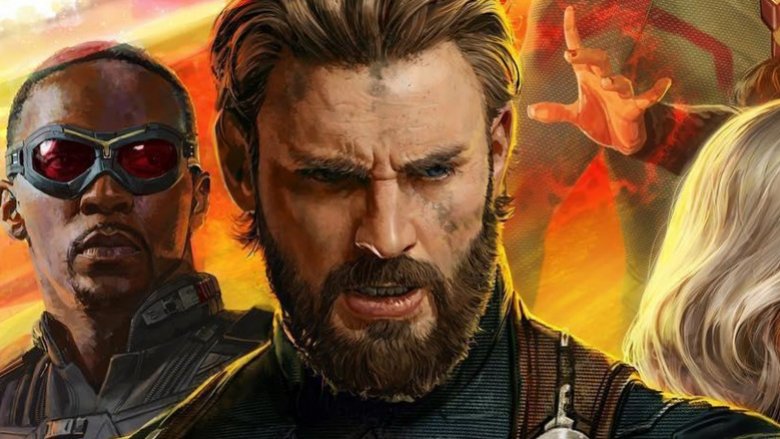 Marvel Studios
Is Avengers: Infinity War a bonanza that lives up to all the ballyhoo of its pre-release hype, or should it crawl back into whatever dark hole Hawkeye has seemingly been hiding in all this time?
The heroes of Avengers: Infinity War aren't set to converge on the silver screen until April 27 — with early screening attendees unable to share (or publicly squeal about, more aptly) their thoughts until the film's embargo is officially lifted on April 24. However, as part of the movie's marketing run, Marvel Studios will be showing the first 30 minutes of Avengers: Infinity War to critics, fans, and general press over the next couple of weeks. One such screening took place in London, England on Thursday (April 5), after which the first reaction to the film was released.
Digital Spy Film staff were lucky enough to catch the half hour of footage, posting on Twitter their thoughts about it. "We've just seen 30 minutes of Avengers: Infinity War," the tweet reads. "Can't say too much but it's way ambitious, it'll switch tones between different groups (the Guardians sequence had a very different, look, feel, and soundtrack to the New York scenes), and it's going to be funny. Still no Hawkeye!"
This tightly packaged, to-the-point, and, most importantly, spoiler-free take on Avengers: Infinity War sounds promising and aligns with snippets of information we've received in the past. 
It's obvious from the film's eye-widening trailers and the smatterings of television spots that have speckled the internet that the film's cast will, indeed, be sliced and diced into groups. There's the Battle of New York squad that consists of the Marvel Cinematic Universe's masterminds Iron Man (Robert Downey Jr.), Doctor Strange (Benedict Cumberbatch), Hulk (Mark Ruffalo), and Wong (Benedict Wong), plus the budding science enthusiast Peter Parker (Tom Holland), who teams up with them later on in his Iron Spider suit. Then we've got Thor (Chris Hemsworth) meeting the Guardians of the Galaxy and attempting to make sense of his life after the madcappery that was Ragnarok. Captain America (Chris Evans) collaborates with his Nomads group that includes Falcon (Anthony Mackie), Bucky Barnes (Sebastian Stan), Black Widow (Scarlett Johansson), Black Panther (Chadwick Boseman), and Okoye (Danai Gurira) — with the potential for Vision (Paul Bettany) and Scarlet Witch (Elizabeth Olsen), too — who are guaranteed to lead a Wakandan battle at some point in the film. 
The mention of tonal shifts in this evaluation of Avengers: Infinity War also lines up with something composer Alan Silvestri once said: the movie will feature quick turns in temper, with the music matching the fluidity of each mood. "I wrapped Infinity War yesterday, and it was a really different experience than anything I'd done before, especially in regard to the approach and balancing quick shifts in tone," Silvestri told The Hollywood Reporter just a few days before this first film reaction surfaced. 
It also appears that screenwriters Christopher Markus and Stephen McFeely took some of the humor that made Captain America: Civil War such a standout pic in the MCU and infused it into the Avengers: Infinity War story. 
The only downside to this whole thing? Jeremy Renner's Hawkeye is still missing, even 30 minutes into Avengers: Infinity War. Maybe he'll make an epic entrance in the second or third act? A Marvel fan can only dream. 
Directed by Joe and Anthony Russo, Avengers: Infinity War will assemble characters from all corners of the MCU, then threaten to change everything and potentially end the lives of our favorite heroes as they battle the space-faring despot Thanos (Josh Brolin). Whatever ends up happening, it's sure to be major.
Avengers: Infinity War is due out on April 27.