Avengers: Infinity War Tracking For $200 Million-Plus Domestic Opening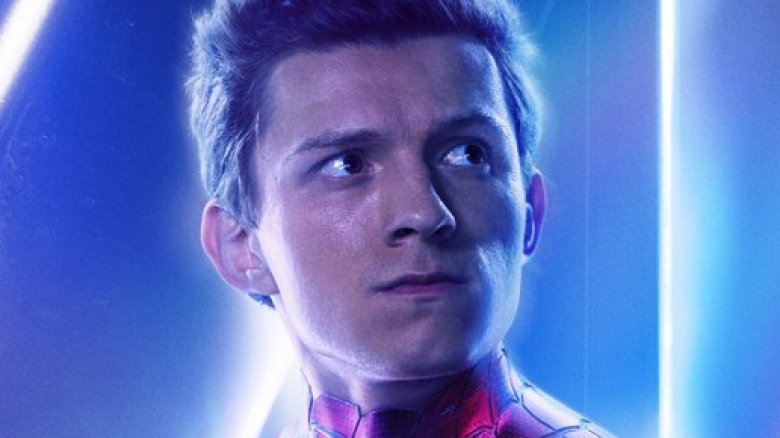 Marvel Studios
What's in store for Disney and Marvel come April 27? Fat stacks of cash. 
Box office revenue predictions for Avengers: Infinity War just rolled out today, and Deadline reports that the long-awaited ensemble flick will take home $200 million or more in its opening weekend in the United States.
A pull that large would easily smash old achievements and a set a new record for April movie debuts, but it's important to note that this is an industry projection, not an official tracking announcement from Disney. Historically, the studio has shot low when making box office predictions, keeping estimates conservative presumably in case a film unexpectedly flops, or if it simply doesn't do quite as well as pre-release hype indicated. Projections could easily bump up even higher in the three weeks left until the film's debut, and it's unlikely that they'll sink lower, as the tracking for Infinity War is similar to that of previous Avengers films.
If Avengers: Infinity War truly rakes in that much dough at the domestic box office, it will join only seven other movies to have opened to $175 million or more domestically, not re-calibrating for inflation. Four of these films are Disney/Marvel superhero movies (The Avengers with $207.4 million, Black Panther with $202 million, Avengers: Age of Ultron with $191.3 million, and Captain America: Civil War with $179.1 million); two are Disney/Lucasfilm entries (Star Wars: The Force Awakens with $248 million and Star Wars: The Last Jedi with $220 million); and one is somewhat of an outlier (Universal's Jurassic World with $208.8 million). Avengers: Infinity War would, based on the current projection, nestle somewhere between Avengers: Age of Ultron and Black Panther on the top domestic openings list.
Back in March, it was reported that Avengers: Infinity War broke Fandango's one-day ticket sales record in just six hours. The film sold more advance tickets than any other superhero movie, including the multiple-record-obliterating box office darling Black Panther. 
Avengers: Infinity War is set to launch in the wave of success Disney and Marvel have experienced with Black Panther, which has earned a little over $1.13 billion in the worldwide box office. The Chadwick Boseman-starrer is on target to beat out Titanic ($659.4 million) to become the third-best performing movie of all time, not adjusted for inflation. With this promising box office prediction, we have no doubt Infinity War will soon catch up. 
Directed by Joe and Anthony Russo (Captain America: Civil War), Avengers: Infinity War brings together just about every one of your favorite Marvel Cinematic Universe heroes: Iron Man (Robert Downey Jr.), Captain America (Chris Evans), Bucky Barnes (Sebastian Stan), Thor (Chris Hemsworth), Loki (Tom Hiddleston), Valkyrie (Tessa Thompson), Black Widow (Scarlett Johansson), the Hulk (Mark Ruffalo), Black Panther (Chadwick Boseman), Okoye (Danai Gurira), Shuri (Letitia Wright), Doctor Strange (Benedict Cumberbatch), Spider-Man (Tom Holland), Wong (Benedict Wong), Vision (Paul Bettany), Scarlet Witch (Elizabeth Olsen), Falcon (Anthony Mackie), War Machine (Don Cheadle), Nebula (Karen Gillan), Mantis (Pom Klementieff), Star-Lord (Chris Pratt), Gamora (Zoe Saldana), Drax the Destroyer (Dave Bautista), Groot (Vin Diesel), Rocket Raccoon (Bradley Cooper), Ant-Man (Paul Rudd), and the intergalactic fiend Thanos (Josh Brolin). 
Here's what to expect from Avengers: Infinity War: "Iron Man, Thor, the Hulk, and the rest of the Avengers unite to battle their most powerful enemy yet — the evil Thanos. On a mission to collect all six Infinity Stones, Thanos plans to use the artifacts to inflict his twisted will on reality. The fate of the planet and existence itself has never been more uncertain, as everything the Avengers have fought for has led up to this moment."
Avengers: Infinity War will arrive on April 27.