Shameless' Cameron Monaghan Stole A Forged Prop Painting From Set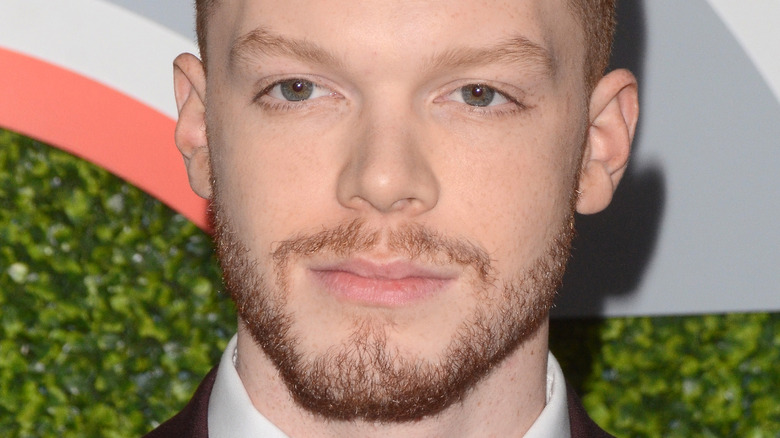 Kathy Hutchins/Shutterstock
The Gallaghers have no remorse when it comes to keeping their heads above water, a trait that gives "Shameless" its name. In a crowded family, it's essential for the different characters to stand out, and Cameron Monaghan was definitely the right actor to bring Ian Gallagher to life. He even wanted William H. Macy to play his dad long before being cast in "Shameless." However, longtime fans of the show know that Frank is far from the world's greatest father. He's made so many terrible mistakes that it's hard to pinpoint the worst things Frank has ever done, but the show wouldn't be the same without his penchant for shenanigans. Unfortunately, as one of the more responsible members of the family, Ian often gets roped into his dad's antics.
The series is known for featuring chaotic storylines, so it makes sense that the crew would be skilled at bringing those ideas to fruition. It's not unheard of for an actor to take home a prop from the set, especially when a show goes on for many years. Luckily for Monaghan, he was able to snag a prop that replicates an important piece of art history.
Cameron Monaghan took a detailed forgery of Edward Hopper's Nighthawks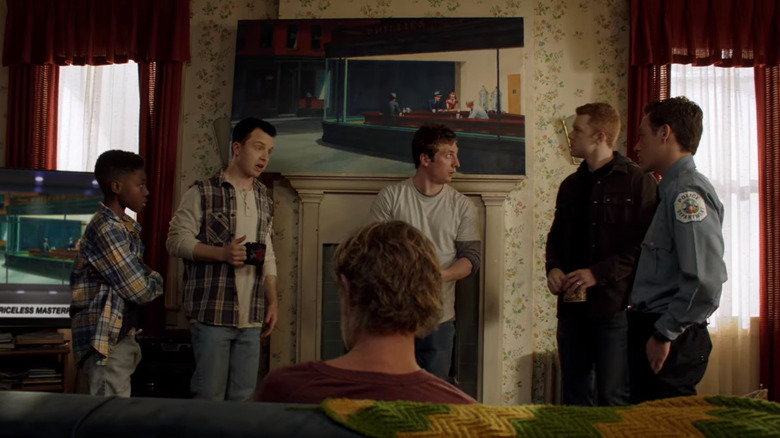 Showtime
When it comes to taking props from set, Cameron Monaghan hit the jackpot. In an interview with The Nerds of Color, Monaghan admitted to taking home a detailed forgery of "Nighthawks," the famous Edward Hopper painting that depicts four people in a diner on an urban street corner.
"So in the final season, there's a storyline where Frank steals Nighthawks, the Edward Hopper painting, and that was actually done in cooperation with the Art Institute of Chicago and the Edward Hopper estate," the actor explained to the outlet. "They did these really high-resolution prints of it that were then painted over by hand, and they even took pictures of the back and mimicked the way that the canvas wrapped over, the small writing, and everything. It's a pretty damn good forgery of Nighthawks. So I stole one of those and that's hanging up in my living room."
It's no wonder that the painting seen on the show looked so accurate. The episode Monaghan is referencing is a Season 11 installment titled "DNR." Part of the episode focuses on the Gallagher family as they figure out what to do with the painting, which Frank stole in a daze. While entertaining, the bittersweet storyline also highlights Frank's worsening dementia. The episode foreshadows Frank's tragic fate, but also demonstrates how the Gallaghers stick together through anything. So, Monaghan's appreciation for the "Nighthawks" replica beyond its inherent value makes a lot of sense.