Modern Family's Ty Burrell Almost Didn't Get The Job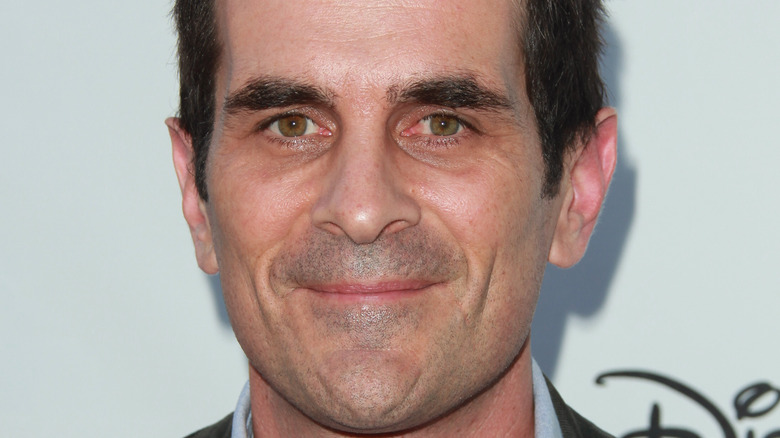 DFree/Shutterstock
It's hard to imagine anyone other than Ty Burrell in the role of Phil Dunphy in "Modern Family." The quirky patriarch of the sitcom clan was known for his happy-go-lucky attitude and penchant for "peerenting" – that is, talking like a "peer" to his three kids. The uncool Phil Dunphy's "cool dad" mojo was his biggest trait, but it was new territory for Burrell, who was in his 40s when he landed the role.
Before "Modern Family," Burrell had a short list of acting credits, mostly guest spots in drama series such as "The West Wing" and "Law & Order: Special Victims Unit" (per IMDb), and he had no experience with TV comedies. "I don't know if it was my Frankenbrow, but before 'Modern Family' I was always cast as the guy who got his comeuppance — and was usually killed or fired," Burrell told The Guardian.
He ended up nailing his role as the Dunphy dad in the ABC sitcom, winning two Emmy Awards for Outstanding Supporting Actor in a Comedy Series in the process. Perhaps that's why it's so hard to believe that Burrell was not originally a shoo-in for the Phil Dunphy role. In fact, network executives hated him for the part at first.
ABC wanted someone 'flashier' for the Phil Dunphy role on Modern family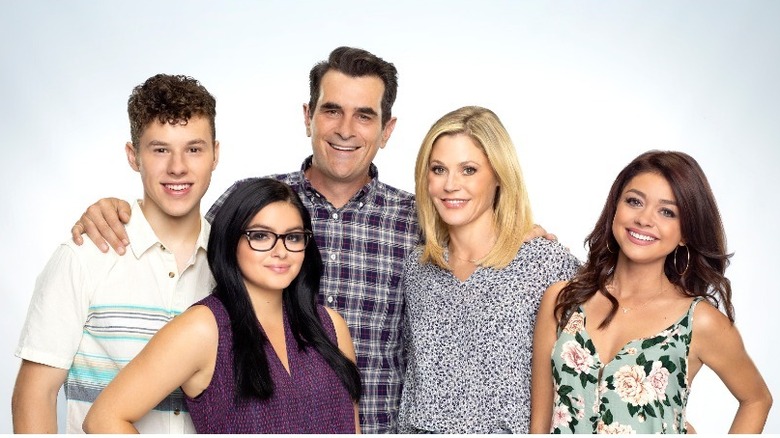 ABC
Ty Burrell was the first choice to play Phil Dunphy — and then he wasn't. In the book "Modern Family: The Untold Oral History of One of Television's Groundbreaking Sitcoms," co-creator Steve Levitan revealed that the part of the awkward Dunphy patriarch was written specifically with Burrell in mind, but that ABC bosses did not agree with the casting choice. "They were very resistant to him. They thought they could find someone flashier and better," Levitan said.
In an interview with Vulture, Levitan said that after going to the network to pitch Burrell for the role, he found that executives "weren't big fans" of Burrell's style. They ended up auditioning more than 200 other actors for the part and said they didn't want to see Burrell again. Even Burrell agreed that his audition was weak. "I had no experience with sitcoms at all," he said in the "Modern Family" book. "From my perspective, my audition was too broad. I was nervous. It was a tight, stagy performance, which I take full responsibility for. I wouldn't have given me that part either."
While Burrell was told that "it was basically over" for him, Levitan had a brainstorm. Instead of having him do yet another audition on stage, he'd shoot a scene that would show what the mockumentary style of "Modern Family" would look like. He ultimately had Burrell film a father-son scene with a child actor, and the network loved it. It took 12 weeks for Burrell to land the role that would define his career, (per Entertainment Weekly). In 2012, Burrell told Collider that "Modern Family" was "a really once-in-a-lifetime job."