Lester Holt Believes Viewers Flock To Dateline Because It Highlights The Stories Of Everyday People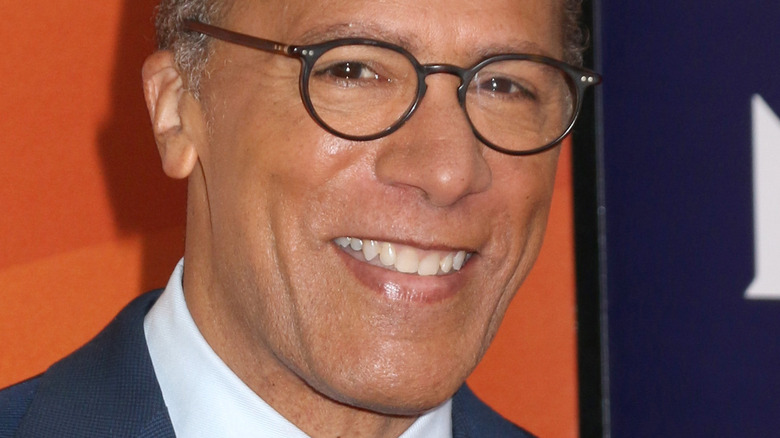 Kathy Hutchins/Shutterstock
Lester Holt has been a familiar face on NBC for years. He regularly appears on "NBC Nightly News" and he spent more than a decade co-hosting "Weekend TODAY," though some might argue that Holt's most notable role at the network is as one of the principal anchors of "Dateline NBC," a position he's held since 2011 (via Arizona State University). Known for in-depth coverage of breaking news stories and shocking segments like "To Catch A Predator," "Dateline" is a series that frequently reports on the darkest corners of human depravity.
Whether they're covering a cold case, a recent murder, or a mysterious disappearance, viewers can usually count on the minds behind the show to present the material with dignity. Still, the show's longevity is enough to make you wonder about our collective fascination with the macabre. Luckily, anchoring the series for so long has given Holt some insight into the matter. Despite the show's graphic subject matter, the news anchor believes audiences continue to be interested in "Dateline" because it hones in on the lives of everyday people. During an appearance on "The Ellen Show," Holt explained his reasoning.
Lester Holt weighs in on why Dateline is so popular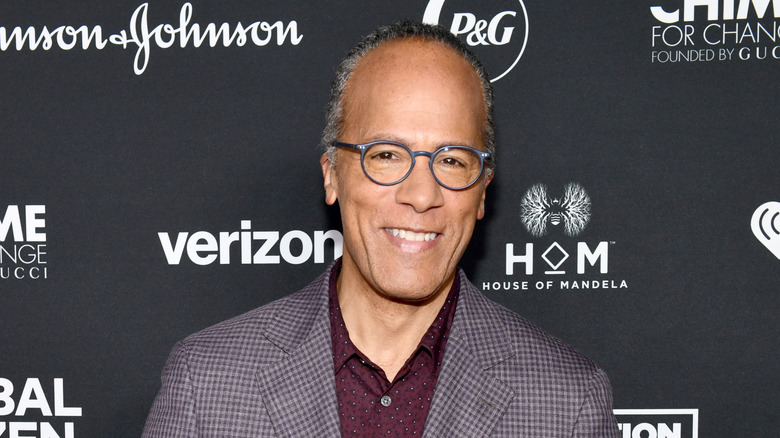 Noam Galai/Getty Images
When Lester Holt made an appearance on "The Ellen Show," Ellen DeGeneres admitted that she's a big fan of "Dateline NBC." However, she quickly acknowledged that the show's dark nature makes her question her obsession. When DeGeneres asked her guest why he thinks viewers are so enthralled with such horrifying stories, he had an answer all lined up. According to Holt, viewers are fixated when presented with proof that so-called ordinary people can turn out to be anything but. "Dateline" provides a look beyond the veil of normalcy, a view that leaves audiences transfixed.
"We talk about this a lot because, you know, people always want to talk about ... [they'll] stop me in an airport and go 'About that "Dateline,"' and they'll describe something. Maybe a husband killing the wife or something ... I mean, they're sad shows, but involve, often, people that you feel like you might know," Holt explained at the beginning of the interview (via YouTube). "Your next-door neighbor, somebody you work with. These are normal people who are suddenly thrust into these incredible situations."
The show's endurance demonstrates Holt's point. "Dateline" isn't a detached news segment. The stories are personal and tragic, often supported by first-hand accounts and thorough explanations of each scenario, a tactic that elevates the emotional impact of each episode. With so many years of anchoring experience under his belt, Holt's thought process definitely has merit.