Jason Momoa Claims He'll 'Always Be Aquaman' In The DCU And Teases Possible Additional Characters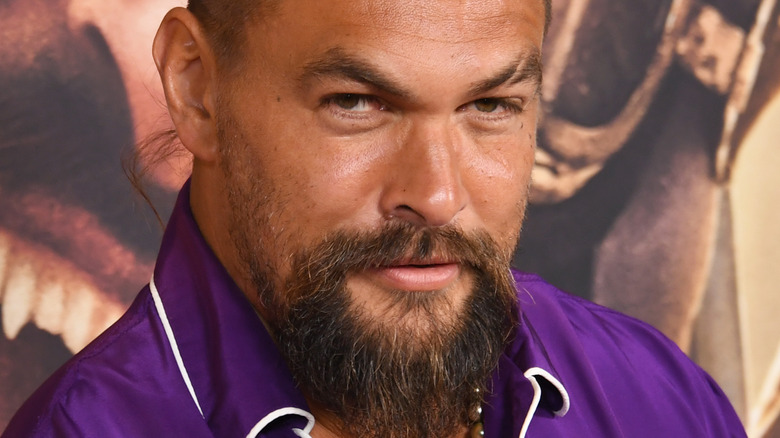 Jon Kopaloff/Getty Images
Back when director Zack Snyder was at the forefront of the DC Extended Universe, he and Warner Bros. wasted little time filling out their Justice League lineup. With Henry Cavill's Superman leading the charge, we soon met Ben Affleck's Batman and Gal Gadot's Wonder Woman, in addition to a few slightly smaller names to round out the roster. Alongside Ezra Miller's Flash and Ray Fisher's Cyborg stood Jason Momoa's Aquaman — a take on the longtime DC Comics staple that would go on to redefine the aquatic hero for a new generation.
For years, Aquaman has found himself on the receiving end of endless jokes and jests from DC fans and mainstream pop culture enthusiasts. From his communication with fish to his green and orange costume, he didn't get nearly as much love as his fellow DC heroes. Thankfully, Momoa's interpretation of Arthur Curry went a long way in legitimizing the character in the eyes of casual fans, giving moviegoers a long-haired, trident-wielding badass. He debuted in "Batman v. Superman: Dawn of Justice" before getting much more to do in both "Justice League" cuts and "Aquaman." He also cameoed on the HBO Max hit "Peacemaker."
2023 will bring with it a second "Aquaman" feature, "Aquaman and the Lost Kingdom," and with the now-DC Universe in a state of flux, one has to wonder how much longer Jason Momoa will stick with the title role. He claims he'll always be Aquaman, potentially in addition to some other characters going forward.
Momoa sees a future for himself under the DC banner no matter the role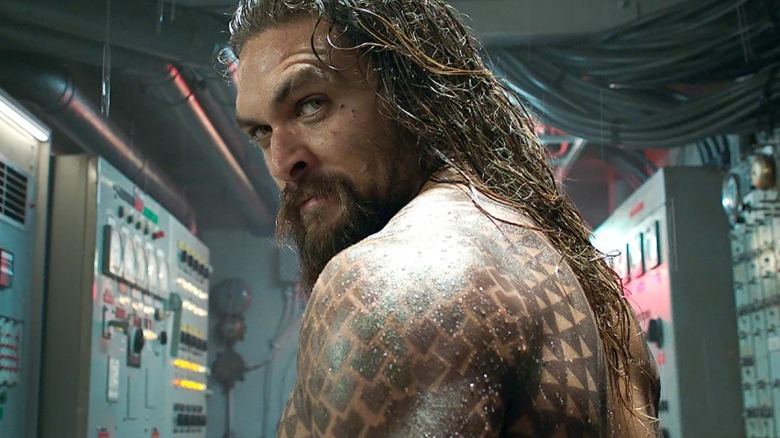 Warner Bros. Discovery/DC Entertainment
Ever since James Gunn and Peter Safran took charge as the leaders of DC Studios, the DC film universe has been in a state of disarray. Roles have been recast — chief among them is Superman himself, with Henry Cavill unexpectedly removed from the part — movies like "Wonder Woman 3" have wound up canned, and priorities have changed when it comes to the franchise's future. So, what will become of Jason Momoa's Aquaman in this new era? Apparently, nothing, since he recently told Variety, "I'll always be Aquaman. Ain't anyone coming in there and taking s***."
This comment comes after Momoa met with Gunn and Safran to discuss his future under the DC banner. Aquaman aside, it seems that he might continue to have work to do in DC projects under different roles. "There might be some other characters, too. I can play other things, too. I can be funny and savage and charming," Momoa shared with the publication. Could this be an indication that Momoa will get to play DC favorite Lobo after all, proving those longstanding rumors correct? We'll just have to wait and see what the future holds for the actor and the DC Universe at large.
"Aquaman and the Lost Kingdom" will come up to the surface on December 25, 2023.